Watch Daniel Jacobs vs Gabriel Rosado on Kodi
Watch Daniel Jacobs vs Gabriel Rosado on Kodi
By Johan Curtis No Comments 5 minutes
The announcement for the much-awaited and long-discussed fight has been made! Daniel Jacobs vs Gabriel Rosado is all set to take place on the 27th of November in Florida!
Jacobs and Rosado will be stepping into the octagon for a super middleweight bout brought to you by DAZN! DAZN has originally proposed the fight between Daniel Jacobs and John Ryder, however, due to some complications, both sides ended up confirming Gabriel Rosado as the opponent.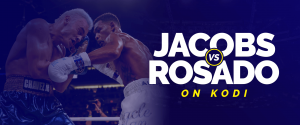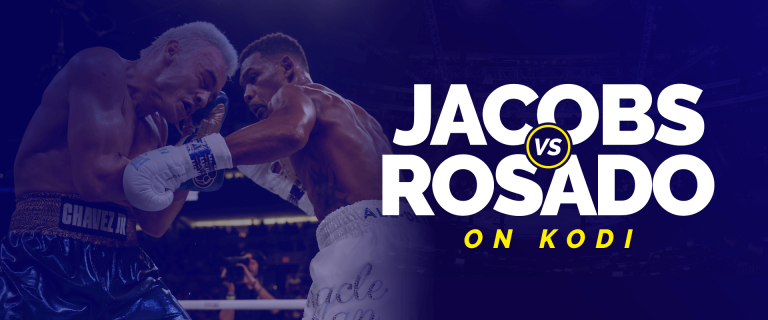 Rosado, on the other hand, has been campaigning to fight against Jacobs since they last fought on a card together in December in Phoenix. Rosado and Jacobs have had ongoing rivalry ever since and can be seen trash-talking each other at several interviews or press conferences.
Jacobs agreed to Rosado as an opponent as he claims that he is tired of his trash-talking him and wants to put him away for good. "Gabe talked his way into this fight and now it's time to see if he can back it up," said Jacobs.
Rosado does not have a very strong track record, with so many losses on his portfolio, critics have speculated that it would be an easy fight for Jacobs. It is not expected for the match itself to yield too much traffic on DAZN, it is not the main card match but regardless of this, watching this long-term rivalry finally come to an end will be exciting!
You can now stream Daniel Jacobs vs Gabriel Rosado on Kodi! Keep reading to find out how:

Daniel Jacobs vs Gabriel Rosado Date, Time, and Venue
Date: 27th November 2020
Time: 9:00 pm E.T
Venue: Seminole Hard Rock Hotel and Casino, Hollywood, Florida, United States of America
How to Watch Daniel Jacobs vs Gabriel Rosado on Kodi
Jacobs finally decided to give in to Rosado's constant shades towards him and schedule a fight. The fight will be in collaboration with DAZN and will be aired live through their official channel since the fight will be in Florida, however, it will be behind closed doors.
No people will be allowed into the arena, and fans will have to stream the match live online through DAZN. DAZN is a great sports streaming option, with its diverse content collection and regular updates- we're you won't miss a thing! All you have to do is subscribe to DAZN and begin streaming.
The thing with DAZN is that it is geo-restricted and only available to users in the USA, DAZN will soon be launching in the UK, however, it still is unavailable to most people in the world. To access DAZN from anywhere globally, you will need to download and subscribe to a VPN.
A VPN like FastestVPN will provide you with the security and privacy you need, while also surpassing any or all geo-restrictions for you! FastestVPN masks your IP address making it impossible for anyone to track you down while also providing you with extra security.
Subscribe to FastestVPN and gain immediate access to DAZN.
Here is a step by step tutorial on how to watch the match on Kodi
Find Kodi for your device
Get FastestVPN
Connect FastestVPN with your Router using US IP address
Open Kodi
Click on the small gear icon at the top-left corner to open the Settings menu
Click on File Manager then double-click on Add Source
Enter this repository link in the URL field: http://repo.rubyjewelwizard.com/
Now, click OK
Go back to the Settings menu and click on Add-ons
Pick Install from Zip File
Select Fusion > Repositories > English > Repository.leopold
Get back to Add-ons and select Install from Repository
Now pick Leopold
Go to Video Add-ons and search for ESPN+
Click on Install
Once installed, the add-on will appear on your Kodi application.
Fight Records
Daniel Jacobs
Nickname(s): The Golden Child, Miracle Man
Weight(s): Middleweight, Super middleweight
Height: 5 ft 11 in (180 cm)
Reach: 73 in (185 cm)
Nationality: American
Born: February 3, 1987 (age 33) Brooklyn, New York City, New York, U.S.
Stance: Orthodox
Boxing record
Total fights: 39
Wins: 36
Wins by KO: 30
Losses: 3
Gabriel Rosado
Nickname(s): King
Weight(s): Light middleweight, Middleweight
Height: 5 ft 11 1⁄2 in (182 cm)
Reach: 71 1⁄2 in (182 cm)
Nationality: American
Born: January 13, 1986 (age 34) Philadelphia, Pennsylvania, U.S.
Stance: Orthodox
Boxing record
Total fights: 39
Wins: 25
Wins by KO: 14
Losses: 12
Draws: 1
No contests: 1
Conclusion
We personally cannot wait to see how the rivalry between Daniel Jacobs and Gabriel Rosado unfolds, whether the match is the main card worthy or not- it will surely be a delight to watch!
Even though Rosado is an easy opponent for Jacobs, Rosado seems confident that he will outperform Daniel and emerge victoriously. Make sure to tune in to Daniel Jacobs vs Gabriel Rosado on 27th November on DAZN on Kodi.
However, make sure to subscribe to FastestVPN to gain immediate access!

Take Control of Your Privacy Today!
Unblock websites, access streaming platforms, and bypass ISP monitoring.
Get FastestVPN