Watch Canelo Alvarez vs Avni Yildirim on Kodi
Watch Canelo Alvarez vs Avni Yildirim on Kodi
By Johan Curtis No Comments 7 minutes
Are you ready for one of the best mandatory fights of the season? WBC brings to you Canelo Alvarez vs Avni Yildirim in Florida! Alvarez will be defending his WBC super-middleweight title against Yildirim to become the undisputed WBC champion!
The Mexican and Turkish players are all set to collide by the end of February and are extremely prepared to bring their best. While Canelo is a well-known name in the worldwide boxing industry, Avni is yet to reach that level of stardom, even though is he has a huge fan base in Turkey, he is not very famous in the USA or UK.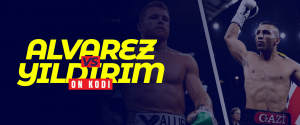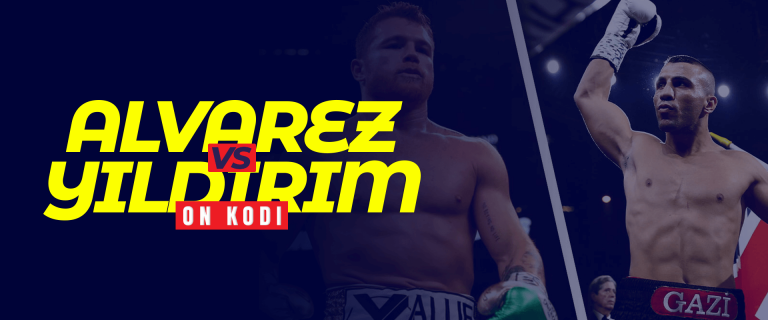 However, Avni Yildirim's trainer, Joel Diaz, believes that he has a huge fan base at home and is in incredible shape to beat Canelo Alvarez. "He has a fan base that is huge. I didn't know how big of a fan base he has. In Turkey, everyone knows him. He's the only fighter from Turkey. He has a big fan base, and he's really loved in Turkey. He says, 'I do this for my people.' Fans generate haters and followers," said Diaz.
"Canelo could have haters, but he's still the best pound-for-pound fighter out there. He earned his position, but there are going to be a lot of people out there cheering for us. We're just concentrating on working, and giving the fans and looking for the victory," said Diaz.

Experts Are Not Happy with Canelo vs Yildirim
While the players are preparing for the fight and are all set to face each other in Florida, experts and the audience aren't particularly happy about the fight.
They believe that a fight with Avni Yildirim is a downgrade for Canelo considering his last match was a victory against Callum Smith, while Avni lost his last match against Dirrell.
ESPN's Panel, Bradley, believes that this is just an ordinary easy fight where Canelo can show off his skills and emerge as the undisputed champion. "This is just a stay-busy kind of fight. Canelo fought once last year and he wants to continue to build — not only on his legacy, but also continue to get better. The only way you get better is to go through training camps, get into the ring and show your talent." He stated.
With several people speculating that this is going to be an easy win for Canelo, and not much of a fight. Avni's trainer begs to differ, he is adamant that Avni is in good shape and has a high chance of defeating Canelo with his strong punches.
Want to tune into the fight to find out? Now you can watch Canelo Alvarez vs Avni Yildirim on Kodi! Here's how.
Canelo Alvarez vs Avni Yildirim Date, Time, and Venue
Date: 27th February 2021
Time: 9 p.m. ET
Venue: Hard Rock Stadium in Miami, Florida, USA.
How to Watch Canelo Alvarez vs Avni Yildirim on Kodi
Ever since last year in February and the outbreak of the coronavirus, boxing matches have not been the same. Several fights were postponed, held behind closed doors, or simply cancelled.
As the year progressed, and some improvement were made, certain states within the USA have allowed minimal number of fans to come watch the fights live; one which is Florida. Even though the Hard Rock Stadium has a huge seating capacity, we are unsure of how many fans will be let inside.
To stay on the safe side, you can just watch the match live online from your Kodi devices on DAZN! Canelo vs Yildirim will be exclusively broadcasted by DAZN.
This makes things increasingly easier; you don't even have to leave your room- all you need to do is subscribe and download DAZN, click on the live event and begin streaming. Visit the DAZN website and click on subscribe to select a subscription package.
Buying DAZN is simple, and comparatively inexpensive compared to the amount of content they provide you with. In the United States, a monthly subscription costs $19.99, and an annual subscription costs $99.99.
Why You Need Kodi When You Have DAZN?
Although, the problem with most streaming platforms or applications is that they use geo-restrictions which makes the content on DAZN only available within certain regions. For example, DAZN will probably display an error or unavailability message to you if you try to access it from outside the USA and Canada.
The only way to get past such frustrating geo-restrictions is with a VPN. A VPN will provide you with a temporary IP address and hide your original identity by making you untraceable online by keeping your data and activity completely safe. An efficient and effective VPN like FastestVPN is probably the best option out there- with its unmatchable speed and security and privacy services, it is bound to keep you protected and grant you access to all websites or applications online!
Here's a step-by-step guide to watch Alvarez vs Yildirim on Kodi:
Find Kodi for your device,
Get FastestVPN,
Connect FastestVPN with your Router using US IP address
Open Kodi
Click on the small gear icon at the top-left corner to open the Settings menu,
Click on File Manager then double-click on Add Source,
Enter this repository link in the URL field: http://repo.rubyjewelwizard.com/
Now, click OK,
Go back to the Settings menu and click on Add-ons,
Pick Install from Zip File
Select Fusion > Repositories > English > Repository.leopold
Get back to Add-ons and select Install from Repository,
Now pick Leopold,
Go to Video Add-ons and search for DAZN,
Click on Install,
Once installed, the add-on will appear on your Kodi application.
Fight Records
Canelo Alvarez
Real name: Santos Saúl Álvarez Barragán
Nickname(s): Canelo ("Cinnamon")
Weight(s): Welterweight, Light middleweight, Middleweight, Super middleweight, Light heavyweight
Height: 5 ft 9 in (175 cm)
Reach: 70 1⁄2 in (179 cm)
Nationality: Mexican
Born: 18 July 1990 (age 30) Guadalajara, Jalisco, Mexico
Stance: Orthodox
Boxing record
Total fights: 57
Wins: 54
Wins by KO: 36
Losses: 1
Draws: 2
Avni Yildirim
Nickname(s): The Turkish Wolf, Mr. Robot
Weight(s): Super-middleweight, Light heavyweight
Height: 5 ft 11 1⁄2 in (182 cm)
Reach: 70 in (178 cm)
Nationality: Turkish
Born: 5 August 1991 (age 29) Sivas, Turkey
Stance: Orthodox
Boxing record
Total fights: 23
Wins: 21
Wins by KO: 12
Losses: 2
Conclusion
Even though this may not be the most exciting fight or a hugely promoted event, it sure is a promising match. With Canelo and his stellar record, he is determined to remain WBC super-middleweight champion whereas his opponent, Avni Yildirim has also expressed how confident he is about winning and performing.
"I have been waiting for this opportunity for a long time and I am very proud that it will finally happen. I love Mexico, I have been there a couple of times, the people have always been very nice to me and treated me with respect. They are huge boxing fans and boxing experts, so they appreciate a good fight. And that is what I will give them," says Yildirim.
While the odds are hugely in Alvarez's favor, we cannot wait to see how this turns out and whether Yildirim surprises the audience by proving what he says and becoming the new WBC super-middleweight champion.
Make sure to tune into Canelo Alvarez vs Avni Yildirim on Kodi and subscribe to FastestVPN to get immediate access to DAZN!

Take Control of Your Privacy Today!
Unblock websites, access streaming platforms, and bypass ISP monitoring.
Get FastestVPN