Watch Eleider Alvarez vs Joe Smith Jr. on Firestick
Watch Eleider Alvarez vs Joe Smith Jr. on Firestick
By Johan Curtis No Comments 6 minutes
Top Rank is at it again, they've finally announced a new date for one of the most exhilarating matches of the season; Eleider Alvarez vs Joe Smith Jr.
The bout between the two is supposed to be an eliminating match for the WBO light heavyweight title, the winner from this particular fight gets to go up against the winner from Umar Salamov and Maksim Vlasov to win the WBO title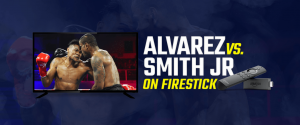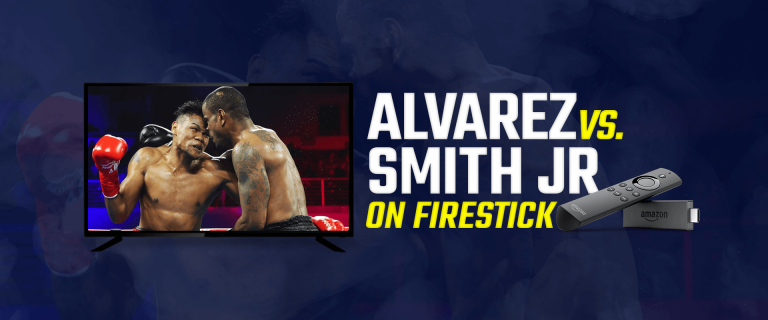 Originally, we would've seen the players battle it out in the octagon a lot sooner, July 16th to be specific, although due to Alvarez injuring his shoulder the bout had to be pushed forward. "It's not ideal, it's not what we wanted," said Joe DeGuardia, Joe Smith's promoter. "We think its unfortunate it got pushed back in the first place, however, we're realists. I just want this fight to take place, and we're going to do what we have to do to get Joe ready and have this fight."
Even though the fight was anticipated to be postponed for long due to Alvarez's injury, Alvarez, to our surprise, showed excellent recovery and was good to go in a couple of weeks according to his medical reports.
"I sent a medical report on Alvarez's situation early last week confirming that the inflammation is gone after treatment, the pain is minimum," Michel said. "He's going to start sparring next week, everything is under control. He's fit and ready to fight by mid-August." According to which Top Rank announced their new date which 22nd August.
Both players have been at it ever since and are training to their maximum, they have their eyes set on the prize and are not going to take any chances.
"This fight means everything to me. It's my path to a world title fight, and I know this is my second chance to turn my dream into reality. Alvarez is a former world champion, and in my mind, I am treating this as a world title fight. To get there, I have to, and will, win this fight." says Smith. He is determined to beat Alvarez and give it his best in the octagon!
Want to know where you can catch this match? You can easily Eleider Alvarez vs Joe Smith Jr. online on Firestick. Keep reading to find out how.
Date, Time and Venue
Date: August 22nd, 2020
Time: 10 p.m. ET
Venue: MGM Grand in Las Vegas, Nevada, USA.
How to Watch Eleider Alvarez vs Joe Smith Jr. on Firestick
As Top Rank has already announced that a series of the next few matches will be done in the MGM Center in Vegas, and will officially be broadcasted live through ESPN+
Given the corona virus situation, the only way which is safe for both the boxers and the audience is for matches to be held behind closed doors. Even though you may not be able to watch the fight live from the arena itself, you can always choose to stream it online through ESPN+.
In order to gain access to ESPN+, all you have to do is download their application or visit their website and subscribe to their services by selecting a pricing package of your choice, which will then grant you immediate access to ESPN+'s entire content library where you can watch any type of sport you want, whenever you want and also be given regular updates.
The price you have to pay is actually a bargain for the amount of services the application provides you, such as ESPN+ alone costs you $4.99 per month, or you could choose to subscribe at $49.99 per year. Moreover, they even have a bundle where you could subscribe to ESPN+, Disney Plus and Hulu for $12.99 per month.
Whatever bundle you decide to choose, if you are not residing in the United States or in one of the selected states mentioned in their policy, you will probably not be able to access or subscribe to ESPN+ because of their geo-restriction.
The geo-restriction only allows people who are in the chosen region to view content; otherwise the website is blocked to others. In order to unblock the website or application, you must use a VPN. A VPN also called a Virtual Private Network is what will help you surpass any sort of geo-restriction; it does so by building your anonymity online and changing your IP address into one which matches the particular website's requirements making you untraceable.
Not all VPNs work the same way, you need to ensure that you are connected and subscribed to one of the very best to gain the most efficient of services; which is why we suggest FastestVPN! FastestVPN and its impeccable list of services is guaranteed to provide you with the security and privacy you need while surfing the web while also unblocking any restricted content, allowing you with immediate access to the fight, in this case.
Here's how you can connect to FastestVPN and watch the match live on Firestick:
How to Subscribe to FastestVPN
Visit Fastestvpn.com
Click on "Buy Now"
Select your pricing plan
Complete the steps given below
Once you're done, you should be subscribed to FastestVPN
How to Watch Eleider Alvarez vs Joe Smith Jr. on Firestick
Subscribe FastestVPN
Install FastestVPN app for Firestick
Open FastestVPN and get connected to the USA server
Go to sho.com and click on subscribe
Subscribe to the service and watch Eleider Alvarez vs Joe Smith Jr.
Fight Records
Eleider Alvarez
Real name: Eléider Álvarez Baytar
Nickname(s): Storm
Weight(s): Light-heavyweight
Height: 6 ft 0 in (183 cm)
Reach: 75 1⁄2 in (192 cm)
Nationality: Colombian
Born: 8 April 1984 (age 36), Apartadó, Colombia
Stance: Orthodox
Boxing record
Total fights: 26
Wins: 25
Wins by KO: 13
Losses: 1
Joe Smith Jr.
Nickname(s): The Irish Bomber
Weight(s): Light heavyweight
Height   6 ft 0 in (183 cm)
Nationality: American
Born: September 20, 1989 (age 30) Long Island, New York, U.S.
Stance: Orthodox
Boxing record
Total fights: 28
Wins: 25
Wins by KO: 20
Losses: 3
Conclusion
Critics have been saying that Alvarez and Smith are both extremely talented boxers; however, they both belong to completely different leagues. Although, they predict that Eleider Alvarez will win by technical knockout.
This is definitely going to be the match of the season; we can't wait to witness both the professionals in the octagon. Only time will tell who will emerge victorious, keeping in mind that the winner of this particular match will be one step closer to the WBO light heavyweight title.
Don't forget to subscribe and connect to FastestVPN and tune into Eleider Alvarez vs Joe Smith Jr. on Firestick!
Take Control of Your Privacy Today!
Unblock websites, access streaming platforms, and bypass ISP monitoring.
Get FastestVPN