How to Pick a VPN for the Purposes of Trading
How to Pick a VPN for the Purposes of Trading
By Christine Margret No Comments 4 minutes
Historically, trading meant being chained to a desktop computer and not being able to move until the markets closed, for fear of missing something important. Times have changed, and it's now possible to trade on a wide range of devices, including smartphones for trading on the go.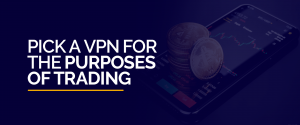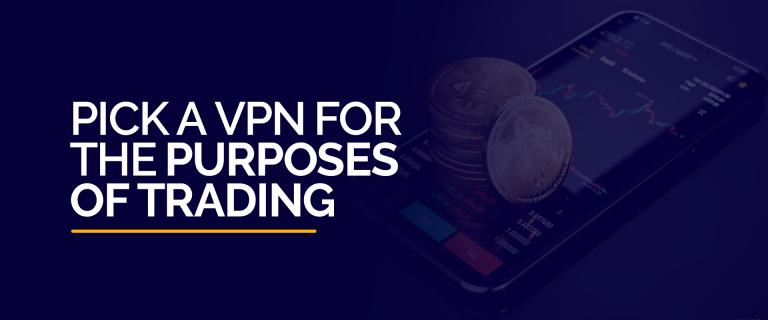 This means that the need for fast processing and improved security has come under the spotlight. The recent rise in cryptocurrency trading enhances this further, as being hacked is disastrous for an entirely virtual asset.
For this reason, many traders opt to use a VPN while connecting. It's a useful strategy but one that you'll need to get right. The wrong VPN won't provide sufficient protection and could even hamper your chances of being able to trade. So, what should you look for in a trading VPN? Keep reading to find out.

Your Data Security
One of the most significant advantages of using a VPN is keeping your identity safe. This includes your IP address and even the country you're in, giving you extra anonymity while you're online.
For those who are concerned in any way about the safety around trading and CFDs, a VPN can provide additional protection. However, before you dive right in and sign up, you should check the data logging policies of the VPN provider. Some VPN providers keep a log of your data and are willing to sell it for a profit. Others may not sell it, but still log your movements and will hand over their data to authorities if requested.
If you're uncomfortable about the idea of being logged so closely and want to use a VPN to avoid being continuously monitored, check the traffic logging policy very carefully. Free VPN services are more likely to log, sell and track your data, so you may prefer a subscription service.
VPN Location
Using a VPN means you can circumnavigate any geographical restrictions that can be identified from your IP address. It can be especially useful if you want to access or get closer to a gaming server.
Although this is beneficial, be careful not to sacrifice your privacy in return for convenience. Finding out where the VPN provider is based is an integral part of the process. Some countries have a poor reputation for respecting privacy and may carry out even more logging than a regular server. In the worst-case scenario, governments may force VPN providers to routinely hand over logs, giving them instant access to your information.
For sensitive transactions such as trading, it's vital that you can trust the provider's privacy policies.
Speed and Traffic
Even a small delay in connectivity can be disastrous for trading, potentially leaving you exposed to a negative swing in the market or missing out on a ripe opportunity. The VPN service you use should be swift and fast, with no ISP throttling or bottlenecks.
Unfortunately, this isn't always the case, and some providers restrict bandwidth at certain times or have caps. Others may simply be unable to keep up with demand.
For the purposes of trading, it's imperative to have confidence in the speed of your connection. If you want to find out how your VPN is performing, you can check it for free here.
Don't be tempted to stick with a VPN that's lagging; it will cost you money while you're trading. In the long-run, it will be more effective to pay for a top-quality VPN that you know will allow you to execute your trades quickly while protecting your security too. FastestVPN ticks all the boxes when it comes to providing a secure and reliable way to trade online.

Take Control of Your Privacy Today!
Unblock websites, access streaming platforms, and bypass ISP monitoring.
Get FastestVPN