How Can a VPN Help Secure Various Online Payment Methods?
How Can a VPN Help Secure Various Online Payment Methods?
By Nancy William No Comments 5 minutes
We all know that having easy access to various payment methods is the cherry on top when making an online purchase. However, with so many restrictions on online services, you may be hindered from attaining purchase satisfaction. VPNs promise better security while eliminating location limitations, but can they grant you access to more payment methods online? Continue reading to find out more about this software and how it can benefit your online transactions.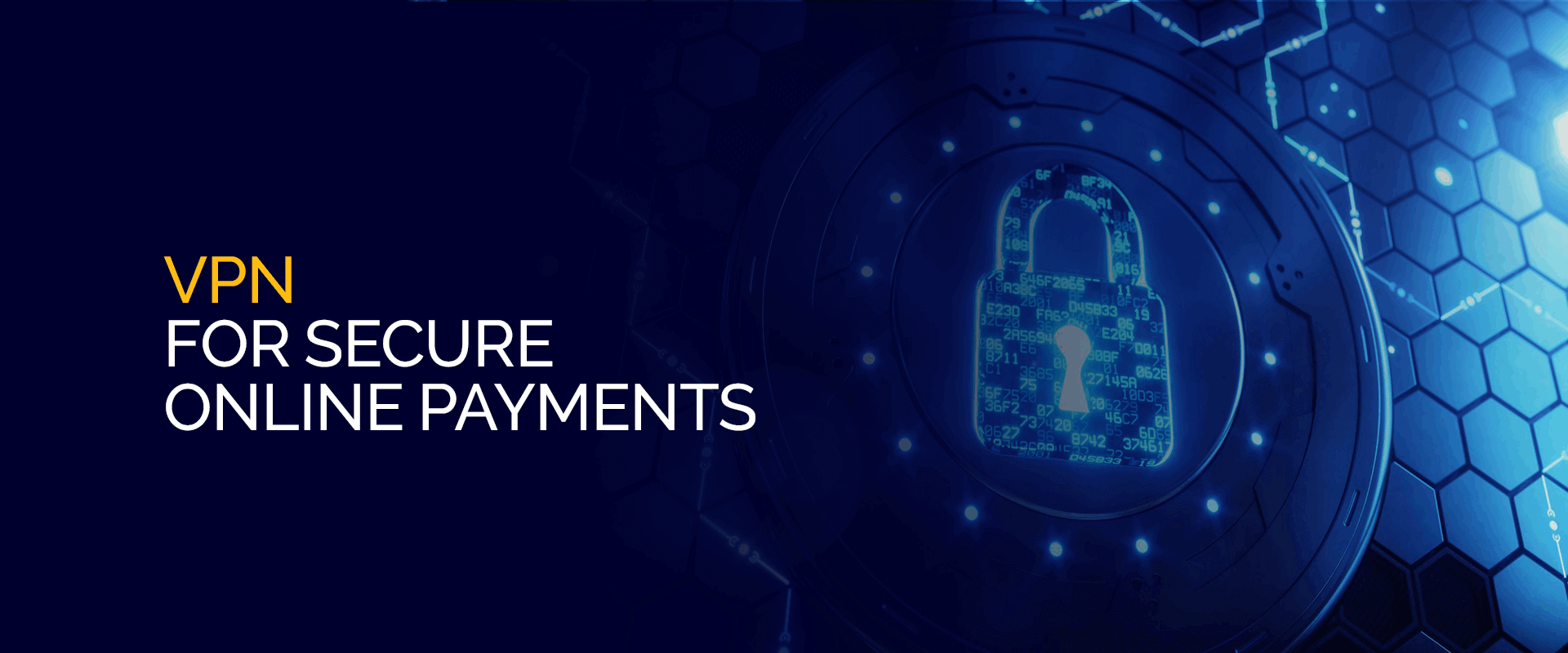 What is a VPN, and how does it function?
A virtual private network (VPN) is a service that provides you with a secure encrypted internet connection. While using public networks, a VPN gives you a private gateway for your network connection. It does this by encrypting your data communications so that you browse the internet under a hidden identity.
A VPN can make it appear like you're surfing the internet from different locations worldwide. The network masks your IP address by diverting it to a specifically designed server owned by a VPN host. The VPN server becomes the middleman for your web activities anytime you surf the internet with a VPN.
This protects you from third parties that may want to eavesdrop on your online activities. With a VPN, your internet service provider and third parties can't see the sites you visit or personal details such as card information or account passwords when processing an online purchase. This means that hackers and cyber-criminals can't decipher your online data either.
How VPNs allow you to access more payment methods
A VPN is the best way to maintain security and privacy online, but there are more perks to it. With that said, can a VPN open up a world of more payment methods? Yes, it can. Take a look below:
Enhancing security
Checking out is a crucial aspect needed in any online business process and determining the best and safest payment method can be tricky. The fear of insecurity may prevent you from using payment methods provided for online purchases. However, with the use of a VPN, you can make payments without worrying about the security standard of the payment processor.
Using a VPN will not only mask your online identity but also encrypt your data traffic to protect your private details against cyber fraud. VPN security will act as a fortified shield on all your internet activities, letting you freely visit various sites locally and internationally. Suppose that you're skeptical about using payment methods that involve filling in card credentials. With a VPN, you will have peace of mind when using payment methods such as Visa, Mastercard and American Express.
Surf internationally
Using a VPN can help you maneuver user restrictions and grant access to websites that would normally be blocked in your location. To access international e-wallets and payment gateways that are not available in your region, you should use a specific VPN server location.
For example, if you would like to make a purchase with PayPal but reside in a country where the method is unavailable, you can simply use the VPN to change your location.
You must determine the regions where the payment method is acceptable. You can then use a VPN to alter your location so that you will have access to such banking solutions. A VPN makes surfing the internet through international websites much easier.
Payment taxes or discounts
Some websites may apply slight changes in price depending on various locations. Others may offer discounted purchases or different transaction charges. A VPN will allow you to get goods and services at the most economical prices.
Amplifying payments
VPNs boost customers' confidence in making secure transactions on online platforms. They have not only opened the doors to digital freedom, but have also amplified online purchasing and deposits. VPNs grant access to many people to use any payment service at the same time from any location. The best VPN companies will allow multiple devices for a single account.
Why should you use a VPN?
As technologies advance, so do hackers and their methods of manipulating security loopholes. Keeping personal data secure is consistently a challenge. For instance, when gambling online, the casino can detect your IP address. Depending on the state or country in which you reside, you may or may not be able to sign up and make a deposit. The same goes for streaming platforms such as Netflix or Hulu, or other movie sites. Your location determines what shows you get access to, if at all. A VPN will help you bypass these restrictions.
Banking details are often the target of cyber-criminals. In addition to giving, you unrestricted access to online sites, VPNs double down on security to ensure that your data is properly safeguarded.
When using VPN security, your online experience becomes more enjoyable. This is because even with a poor website connection, you are certain that your connection is secure. It is advisable to use a VPN when visiting an online platform for the first time. Also, if you use a public Wi-Fi network to shop online, you should do so with a VPN. Browsing on an open network is the easiest way for a cyber-criminal to hack your device.
Conclusion
VPNs have lots of benefits for online users and have rapidly become an excellent instrument for online payment methods. Everyone loves a bit of variety, so having access to only a few payment methods can be inconvenient. With a VPN, however, you can access many more online payment methods. Top-notch security protection is a plus. You can find both free and paid VPN services, though the latter will provide better features.
Take Control of Your Privacy Today!
Unblock websites, access streaming platforms, and bypass ISP monitoring.
Get FastestVPN