VPN for School – How to Bypass Restrictions
VPN for School – How to Bypass Restrictions
By Nick Anderson No Comments 4 minutes
It so happens that the internet which is meant to be an endless resource for information can be a huge distraction. It's true for schools and colleges where the urge to check social media can divert attention from learning.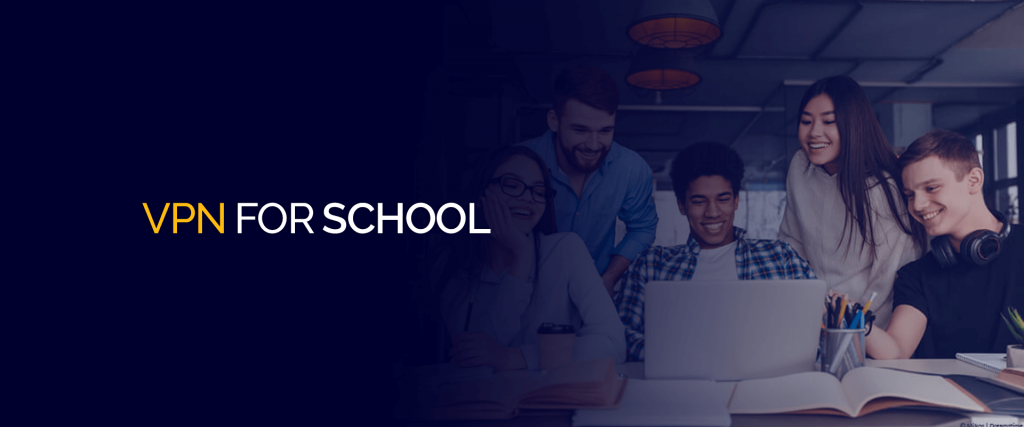 Many educational institutes around the world put restrictions when it comes to what websites students can visit. Social media platforms such as Facebook are the first to go into the list, but it does not end there, the list may also include entertainment websites.
Although, understandable why such measures are necessary, they can be bothersome when you want to research into something that falls under restricted categories. Hence, there would be no choice left but to bypass the restrictions using a VPN.
You could be living at the hostel or waiting for your next class, FastestVPN gives you the freedom to enjoy unrestricted access.
How Does a VPN Grant Me Access?
VPN is a virtual network that connects you to a remote server. Your network administrator and the Internet Service Provider may have imposed restrictions that prevent you from accessing websites. Since every internet request goes through the ISP, it can block all such requests. The network administrator can also filter out what type of traffic goes through and what gets blocked.
In fact, both of them can see what you do on the internet. VPN encrypts internet communication between you and the VPN server so that any third-party – such as the ISP – cannot see the contents.
Bypass Restrictions on School Wi-Fi
The first thing you need is to subscribe to FastestVPN. The global network of high-speed servers spans across 30+ countries. It means that you have plenty of opportunity to connect and access regional content online.
Subscribe to FastestVPN
Download the app on your platform (Windows, Mac, iOS or Android)
Launch the app
Connect to any server
Once connection to the server has established, you can start surfing online.
Can I Use VPN on School/College Computers?
School/College computers use system administration that restricts certain actions, such as installing programs. You will need special privileges to successfully install FastestVPN on PC/Mac.
Your only bet to an unrestricted experience is to use your own smartphone or laptop to download FastestVPN. Once you have that covered, all you need is a Wi-Fi access point.
Avoid Proxies
You'll find dozens of proxy websites and even VPNs that give you access to blocked websites for free, but it comes with a cost – the cost of your privacy.
The biggest disadvantage of proxy is lack of encryption. It is an essential pillar of VPN that secures communication over the internet. FastestVPN is built with military-grade AES 256-bit encryption, which means you get one of the toughest encryption standards available. A proxy does not also offer a feature set that you would expect from FastestVPN.
A free VPN might sound like a good substitute then, but in reality, it's not up to the challenge of protecting your privacy.
There is a cost attached to running such services and if either a proxy or VPN service does not have as a paying customer, it will use other methods to generate money. Free services log your activities and sell it to advertisers so they can target you based on your activities.
Furthermore, free VPNs don't offer the extensive range of features as FastestVPN does. Features such as unlimited bandwidth, a wide range of servers, Kill Switch, strong encryption, simultaneous multi-logins, etc.
Conclusion
Accessing the internet to its full potential can be difficult when using the Wi-Fi at school/college, but FastestVPN presents an easy way to overcome restrictions. Switch to the UDP protocol in Settings, then connect to Netflix USA server for instant access to the service's full content library.
FastestVPN also supports P2P downloads, so if you ever wanted to download large files over torrents then it's entirely possible, and with the best speeds. Unlimited bandwidth ensures you never hit a data cap.
Take Control of Your Privacy Today!
Unblock websites, access streaming platforms, and bypass ISP monitoring.
Get FastestVPN