How To Use A VPN for Online Gambling In 2022
How To Use A VPN for Online Gambling In 2022
By Nick Anderson No Comments 6 minutes
With the prevalence of sports betting, several people worldwide want to explore online sportsbooks. But sometimes, you may fail to register on sportsbooks online. The reason being the site is not available or geo-restricted as per gambling laws in your country of residence. Yet there's a way out! The advent of VPN technology brought a massive change to the overseas betting market. So, how does using a VPN help gambling?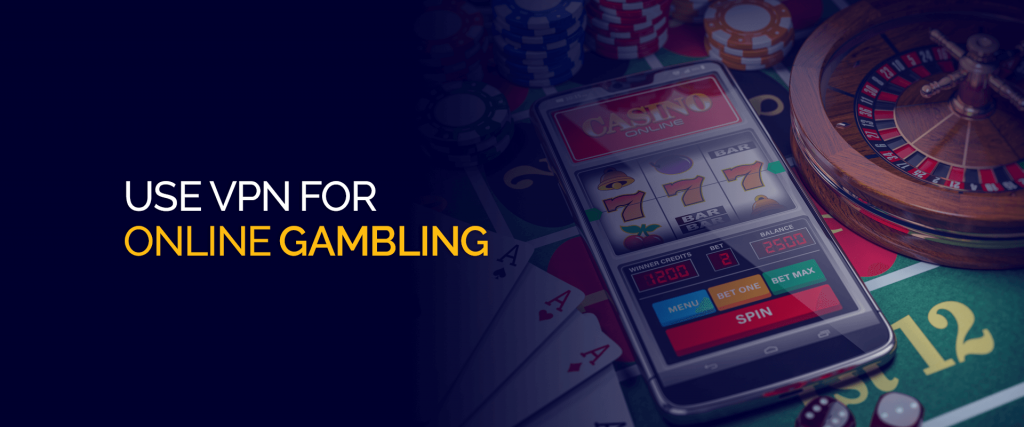 Let's dig in more!
What's A VPN?
A VPN stands for Virtual Private Network that provides a secure, encrypted connection to other networks through the public internet known as a tunnel. This private network allows users to access any geo-blocked site while keeping their identity anonymous. Simply put, an Internet Service Provider (ISP) and third parties will be unable to track your internet surfing history.
A VPN redirects the network via a specially configured remote server that masks your IP (Internet Protocol) address. When you activate a VPN app to browse online, this VPN server will function as your data source. So, nobody will be able to get their hands on your data. Eventually, the technology became widely popular in various industries to access geo-blocked web content from different countries, including gambling.
Thus, VPN paves the road for overseas betting fanatics to play on otherwise inaccessible sportsbooks. You can sign up and punt on any favorite international sports betting site without exposing your private information.
Using A VPN for Online Gambling
Installing and activating a VPN for gambling is a straightforward process. However, some steps to using VPN may differ based on your selected VPN software. So here's the standard step-by-step guide for using the software hassle-free.
After installing a VPN, open the app.
Click on the connect VPN button.
Switch the VPN server location to a country from where you can easily access the gambling site.
Now, go to the browser and open your desired sports gambling website.
That's it! You can log in to your betting account, as usual, to play for real money.
Factors to Consider Before Downloading VPN for Gambling
No longer need to wonder, can you use a VPN to gamble in the US? Now you too can satisfy your gambling desire like other bettors. But to select a reliable VPN for betting on sports or online gambling, keep in mind five vital parameters.
1. Number of Servers
A range of servers from various countries allows users to access offshore sports betting sites from anywhere they travel.
2. Good Connection
Since betting on sports matchups requires instant action, using a VPN with a good connection speed. If not, you'll fail to place a winning bet.
3. Feature-rich Service
The best VPN for gambling that offers various features will be a value for money. So other than military-grade encryption for secure gambling, look for features like an automatic kill switch, DNS leak protection, mobile compatibility, and customer support.
4. Subscription Plans
Make sure to select the VPN that fits your budget. After all, you don't want to pay on VPN services more than what you're winning through betting.
You can select a weekly or monthly plan if you're going on a short trip. However, frequent bettors residing in restricted territories can buy an annual VPN membership to play on offshore betting sites.
5. Privacy Policy
Often VPN vendors claiming to keep no logs is faux. They might be storing some personal data, like your browsing history. So read the privacy policies of chosen VPN under a microscope.
Pros and Cons of Using a VPN
Every technological tool has its positives and negatives. The same applies to VPN systems as well. So here we'll share with you what are the pros and cons of a VPN to gamble online safely.
Pros
First, let's check out how you can enjoy online sports betting by using VPNs.
⦁ Access Overseas Sites
Sometimes, the sportsbooks you were using at your home place won't be accessible while traveling to another state or country. However, it won't be an issue to gamble on the same site with the help of a VPN. Simply switch the internet server to your home location, and you're good to go.
⦁ Data Security
Another key benefit of using a VPN is that you can gamble online with total anonymity. Since VPN software uses high-end encryption technology and private servers, you're less prone to data theft or online scams. So, nothing to worry about exposing your data while signing up on sports betting sites.
⦁ Lag-free Gameplay
Coming to the doubt, does VPN reduce lag? No, you won't even face any lag when you gamble on your favorite sports event with the help of a VPN. It streamlines your network and creates a more direct route to play on restricted betting sites uninterruptedly.
⦁ Legit Tool
If you think using a VPN to gamble online is illegal, drop the idea. The VPN is legal to use in several countries. It means you're safe to download this software to browse geo-blocked sports betting sites as long as you follow the gambling protocols.
Cons
VPNs also have their share of disadvantages that you can't overlook.
⦁ Slow Internet Speed
Can VPN increase Internet speed? Well, no. Instead, you'll notice that your internet connection slows down after activating the VPN. It happens because of encryption and routing of your data to the proxy server. So, you need a bit of patience to play on region-restricted gambling sites through a VPN.
⦁ Risk of Banning
Some online bookies are extra cautious about letting overseas punters use VPNs for gambling on their portals. To comply with the gambling laws of a specific territory, they restrict VPN usage. Hence, the sportsbook operator instantly blocks the virtual private networks by creating a list of public addresses associated with those VPNs.
⦁ Not Free
Of course, you can't rely on free tools. But a trustworthy VPN requires you to buy a weekly, monthly, or annual subscription plan. So be ready to shell out some bucks when picking a feature-rich VPN.
Wrapping It Up
Get into the action from any corner of the world! With a VPN installed on your device, you can unlock restricted sportsbooks seamlessly. Just make sure that you're adhering to the gambling laws of your residing state or country to play risk-free.
Take Control of Your Privacy Today!
Unblock websites, access streaming platforms, and bypass ISP monitoring.
Get FastestVPN