How to Choose a VPN for Ethical Hacking
How to Choose a VPN for Ethical Hacking
By Nancy William No Comments 5 minutes
Choosing the right VPN for ethical hacking is a critical step in keeping your activities safe and secure. A good VPN can protect you from external threats, mask your identity, and even provide an extra layer of encryption to keep your data private. Here we will discuss the key features to look for when selecting the best VPN for ethical hacking.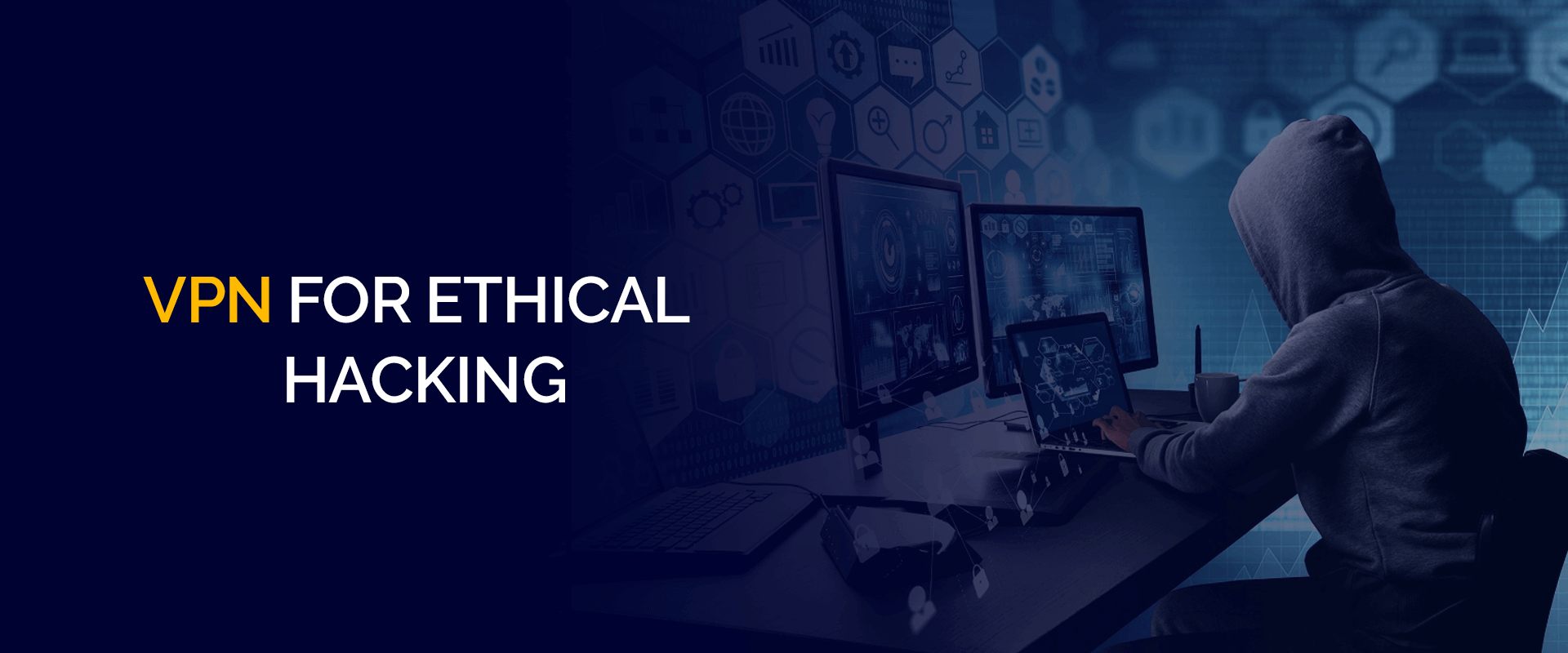 6 Steps Showing You How to Choose a VPN for Ethical Hacking
As mentioned above, to secure your connection and preserve your anonymity, ethical hacking plays an important role. However, for it, you still need a VPN to ensure no compromisation takes place. Now, we know that not every VPN is the best, which is why we'll show you how to choose the best one. Although, after you take a look at the points below, you'll understand why FastestVPN is the best for Ethical hackers. Let's start with the first point:
1. Security
Look for a VPN service that offers top-notch security measures. This includes 256-bit encryption, secure protocols such as OpenVPN and IKEv2/IPSec, and advanced leak protection features to prevent data leaks. Some VPNs include extra features such as kill switches, double-hop encryption, DNS leak protection, and split tunneling to help keep your connection secure. When you learn ethical hacking, you want to make sure your activities remain hidden from malicious actors. FastestVPN offers military-grade encryption and other advanced security protocols, making it an ideal choice for ethical hacking. It also offers an unlimited data feature, which is a must if you want to prevent data leaks.
2. Speed
The speed of your VPN is essential when learning ethical hacking. You want to make sure you have a fast and reliable connection so that you can perform your activities quickly and efficiently. Look for a VPN that offers high-speed servers located around the world, so you can access international services without any lag or buffering. You should also consider the amount of bandwidth available with each server, as this will determine how much data you can transfer in one session. FastestVPN offers lightning-fast speeds and unlimited bandwidth, making it an excellent choice for ethical hackers.
3. Logging Policy
When selecting a VPN for ethical hacking, privacy is key. Make sure to read up on the logging policy of any VPN provider before you commit to their service. A reputable VPN should not keep any logs of user activity, meaning that the only information they store is your IP address and the server you're connected to. They should also provide a "No Logs Policy" guarantee which ensures that none of your data is stored or shared with third parties. FastestVPN adheres to a strict no-logging policy and offers its users complete anonymity while online.
4. Server Network
When it comes to ethical hacking, having access to servers located all around the globe can be extremely useful. This gives you more options when it comes to bypassing geo-restrictions or connecting to services in other countries. Make sure the VPN you choose has an extensive network of global servers, as this will give you more flexibility when it comes to performing your activities. FastestVPN offers 550+ servers located in 40+ countries, giving you access to a variety of services around the globe.
5. Price
Finally, you want to make sure the VPN you choose is affordable and offers value for money. Many high-quality services offer free trials or discounts for long-term plans, so be sure to take advantage of these when selecting a VPN for ethical hacking. FastestVPN offers competitive prices and discounted rates for longer plans. It also has a 7-day money-back guarantee if you're not satisfied with its service.
6. Extensibility
It's also important to make sure the VPN you choose is compatible with your devices. Look for a provider that offers apps for different operating systems, so you can use the same VPN on multiple devices at once. FastestVPN has apps for Windows, macOS, iOS, Android, and more, making it an ideal choice for ethical hackers who need access from multiple platforms.
Why is VPN important for ethical hacking?
A VPN is an essential tool for any ethical hacker. It offers a secure and private connection that can protect your activities from external threats and mask your identity. Additionally, it encrypts all data sent to and from the device so that none of your personal information is exposed. By selecting the right VPN service, you can rest assured that your activities remain hidden while performing ethical hacking tasks. It is important to ensure that the VPN you choose has advanced encryption protocols, robust security features, and a strict no-logging policy, as we mentioned.
Why is ethical hacking important?
Ethical hacking is important because it helps keep businesses and individuals safe from potential online threats. By learning the techniques used by malicious actors, ethical hackers can identify weaknesses in a system's security protocols or networks and patch them up before any damage is done.
Additionally, ethical hacking can help organizations detect data breaches and other malicious activities. As technology continues to evolve, ethical hacking becomes increasingly important for protecting vulnerable systems against malicious attacks. It is an important tool for keeping both businesses and individuals safe.
Conclusion
By taking into consideration these six key features, you should be able to find the best VPN for ethical hacking and ensure that your data remains secure and private. With the help of a reliable service like FastestVPN, you can learn how to hack ethically without ever compromising your security or privacy. So make sure to choose a provider that meets all of these requirements before getting started on your journey toward becoming an ethical hacker!
Take Control of Your Privacy Today!
Unblock websites, access streaming platforms, and bypass ISP monitoring.
Get FastestVPN