Site to Site VPN Explained – Simplified Configuration Process
Site to Site VPN Explained – Simplified Configuration Process
By Nancy William 2 Comments 5 minutes
Virtual Private to Networks or VPN are security tools built with the idea of providing you privacy-focused service, which creates a direct connection from your device to another network. This allows you to download, listen, or watch the best in geo-restricted content from anywhere in the world, for example, Netflix. Site to Site VPN is a little different, and we shall discuss this later in our blog.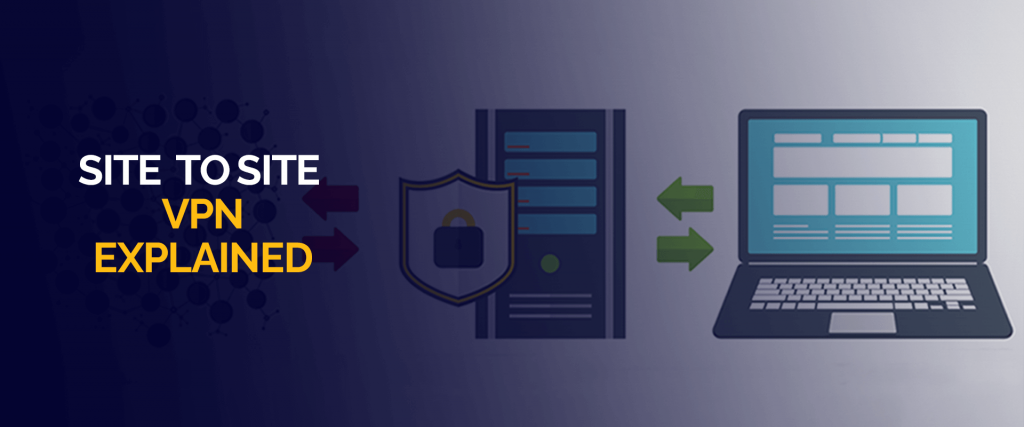 Setting up a VPN is an easy process, especially when it comes to FastestVPN, which is built on the founding principles of customer care and satisfaction. The easiest way for you to set up a VPN such as FastestVPN on your various devices is by checking up on our blog on how to configure FastestVPN.
The process is as simple as choosing the best FastestVPN package, subscribing to their services, and installing the relevant app from your relevant app store (depending on the device you use).
Once downloaded, you shall be asked to allow various permissions of the app, and after that, FastestVPN is always enabled (use the app to change the location of your server or any other settings).
For iOS users the process is such;
Open Settings in the home screen.
Select general.
And select VPN.
Select the status to toggle on or off.
What is site to site VPN?
Site-to-site VPN is a bit different, but the general idea is that it is a type of VPN connection, which is created between two different locations. Thus, this provides the user the ability to connect geographically to two different networks or locations as well, normally a public Internet connection.
Site-to-site VPN essentially creates a direct, unshared, or secure network connection between two endpoints. These VPNs can either be intranet or extranet-based. Intranet site-to-site VPN is created between an organization's conventional networks, and extranet-based site to site VPNs are used for connecting with third-party networks or an intranet. The connection to a site to site VPN generally is enabled through a VPN gateway device.
Note: FastestVPN has been reviewed by numerous third-party review sites mostly due to their incredible experience and success in the industry. Their most notable review was from Trustpilot, which granted them an impressive 9.5 score, in the customer trust category.
How Do I Configure a Site to Site VPN With IPsec?
Step 1
Is to create the IPsec tunnel on the X-Series Firewall
Go to the VPN website > site to site VPN page.
On the page open the IPsec Tunnels section, select add.
On the current page, configure settings. (Phase 1 and Phase 2 settings should also be identical on both VPN gateways)
Select save after finishing the configuration.
Configure IPsec tunnel on the remote appliance.
Step 2
Is to configure the X-Series Firewall VPN server.
Static WAN IP Address
If the X-Series Firewall we mentioned is connected to the internet through an ISP that statically assigns the WAN IP address:
Going to network > IP Configuration section.
Dynamic WAN IP Address
For the static interface configuration, verify that the checkbox is selected for the interface.
Step 3
Create a firewall access rule to allow network traffic to pass between the two networks. If the tunnel is going to get established between two X-Series Firewalls, create the same rule on both devices. Follow these steps to do just that;
Go to the firewall > Then the firewall rule page.
It is also necessary to add an access rule with the following settings:
Action: Allow, Connection: No SNAT (the original source IP address is used), Select the bi-directional checkbox. Service: "any," Source: "LAN 1 address," and Destination: "LAN 2 address."
Step 4
Verify that the VPN tunnel initiated was successful, and traffic is flowing, by going to
VPN > Site-to-Site Tunnels page.
Verify that all the green check marks are displayed in the Status tab of the VPN tunnel.
Use a ping test to verify that network traffic is passing through the VPN tunnel.
Open the interface of your operating system and ping to a host within the remote network itself. (If no host is currently available, you can ping the management IP address of the remote X-Series Firewall)
Go to the network > IP Configuration page
Ensure services to allow ping is currently enabled for the management IP address of your remote firewall. If the network traffic is not passing the VPN tunnel, go to basic > Recent connections and ensure your network traffic is not blocked by any other firewall rule.
And you're all set, the process may seem difficult at first, but by following our step by step guide precisely, you are sure never to go wrong when configuring VPN IPSEC tunnel. Don't forget to also subscribe to FastestVPN for added security and privacy when online. Using FastestVPN ensures you can watch all your favorite media content which may be geo-restricted in your region.
Wrapping Up
Now that you made it through our blog on how to configure a site to site VPN, you must be pretty knowledgeable on how the whole setup works. Of course, when choosing the best VPN, you should subscribe to FastestVPN due to its vast range of security features and budget-friendly prices. FastestVPN is also easily available for all your devices; its zero data log policy ensures your fundamental privacy rights always remain secure from hackers.
Take Control of Your Privacy Today!
Unblock websites, access streaming platforms, and bypass ISP monitoring.
Get FastestVPN