How to Send an Encrypted Text Message
How to Send an Encrypted Text Message
By Johan Curtis No Comments 8 minutes
Due to the potential security risk, wary of government imposition in unencrypted daily communications and messaging, mobile phone users have become too wary. There are people who need to encrypt text messages and calls for their business and there are others who do not want others to look in their private lives. Just like FastestVPN, that helps the user to browse privately by encrypting your traffic between secure VPN servers and your computer against hackers, law enforcement, and against NSA surveillance; users can now encrypt their text messages and calls through different applications. These applications allow you to send encrypted text message and call and preserve your privacy without spending too much money. Before you download these apps, let's discuss what these applications are and how they can help you to communicate with others securely.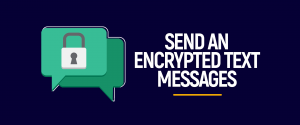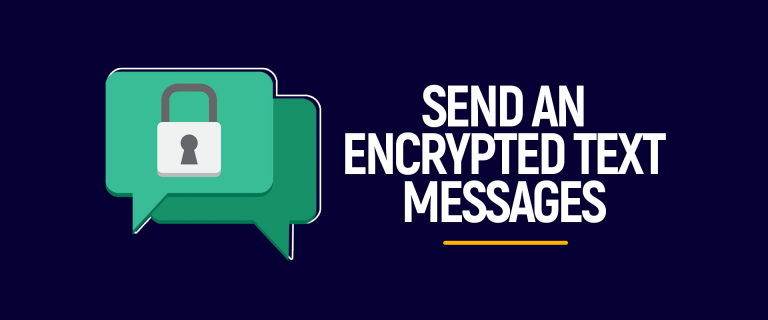 Why Should You Encrypt Your Text Messages?
There comes a time in every person's life where they need to have conversation securely, be it for business or for their personal life. You will want to say things that you may not want anyone else to know about. Encrypting your message will allow you to send messages and calls privately.
The main reason for you to encrypt your messages is because of the fact that people are watching you; from military to law enforcement and cyber intelligence agencies. They are constantly monitoring your cell phones, what you are doing and to whom you are communicating with. And most of these agencies use special applications and tools to track your conversations which they can use against you for any reason.
Best Apps for Encrypting Text Messages
There are plenty of applications for sending encrypted text messages. Here are some of the most popular one that we know.
WhatsApp
WhatsApp is the most popular encrypted messaging application. It is used by more than a billion users daily. WhatsApp offers end-to-end encryption to its users who can now communicate freely without being watched by anyone. Whether you are chatting in a group or talking to a friend separately, your conversation stays private and nobody will be able to see or hear what you are communicating, not even WhatsApp.
Although WhatsApp is now owned by Facebook which is has been accused of privacy issues, WhatsApp stays out of the negative limelight due to its end-to-end encryption feature.
Signal
Signal is not as popular as WhatsApp, but it is still very reputable amongst privacy advocates. The encryption protocols used by WhatsApp is even created by signal's developers. Unlike other encrypted messaging applications, signals are completely financed through grant money and donations. This means that the have zero data incentives, no message metadata logs, no ads, and no contact information. In fact, Signal stores very little data of the users and their conversations. Unfortunately, the user base of Signals is considerably smaller than that of WhatsApp. Its lack of popularity means shows why not many people are using it instead of its competitors.
Signal seems like a clear winner when it comes to encrypted messaging. Its coding and privacy policy are superior to that of its competitors. The signal is entirely open-source, which means that professionals can easily test it for vulnerabilities.
Telegram
Telegram is much more popular than Signals and is used by more than 100 million users every month. Although it is available on multiple operating systems, many users find it to be unsafe. Even though Telegram does provide encryption messaging, they do so by creating and using their own protocols. Telegram's protocols have not gone under proper industrial inspection and its security hasn't been validated as of now.
While Telegram allows messages to be encrypted, the encryption is turned off by default and has to be turned on manually. But when message encryption is turned on, user are able to chat in a "secret chat" mode that uses end-to-end encryption just like WhatsApp. The private chat in Telegram stays in the device and is not connected to any Telegram cloud server. This means you can only access the encrypted chat messages from the same device only.
SilentPhone
SilentPhone is yet another amazing application for sending encrypted text messages. Not as popular as Signal or WhatsApp, or even Telegram, still SilentPhone has made a great reputation of itself amongst millions of users worldwide. SilentPhone enables users to send encrypted text messages using private chat that also allows for manual message deletion for both sender and recipient. Not only that, it also allows for making encrypted calls that are secure from start to finish. SilentPhone also lets users to make video calls or VOIP.
Consider the different functions SilenPhone offers to users, it does seem like an exceptional encrypted messaging app, but considering its popularity, this raises a few questions on its ability to secure text messaging and calling. However, apart from encrypted calls and messages, SilentPhone also offer users to share encrypted files upto 1 Gigabytes. Its compatible with all iOS and Android devices and allows for encryption calls and messages between multiple platforms.
Pryvate
Pryvate is the least popular application for text and messaging encryption. However, it does offer secure communication between two or multiple users with exceptional encryption. It is built as a complete communication portal where users can send emails, chat, and video call securely. Signing up to Pryvate is similar to WhatsApp and other similar applications. It's also compatible with Android, iOS, and other operating systems.
When it comes to communications, Pryvate offers attractive additional features to keep your messages as secure as possible. It allows for secure file transfer and offers secure file storage to users. Pryvate is compatible with iOS devices only as of now, but its developers are considering to make it compatible with other platforms as well. There are many other features Pryvate offers to its users, but since not many people know about it, it has the smallest user base as compared to other similar applications.
iMessage
iMessage is an iOS messaging application that uses end-to-end encryption between users allowing them to communicate securely. If you use iMessage to send messages to an Android users, those messages will not be encrypted and will only be send as simple texts. If you have an iCloud account on your iOS device, iMessages will be stored in it by default. However, users can turn off iMessage backup in settings so that the messages are not stored on Apple servers.
Configuring and using iMessage is very easy. Users can create or sign in with their Apple ID and they are good to go. Different settings are provided for Mac and iOS users with minor tweaks, but iMessage still works the same without adjusting any of the settings. iMessage is a pure messaging app and doesn't allow encrypted calls or VOIP (which can be done using separate apps), but it is one of the safest when it comes to sending encrypted text messages.
Knox
iOS users have a great encrypted messaging application in iMessages, but since there are more Android users than there are of iOS, this makes it crucial for Android developers to bring an exclusive app that allows for secure messaging between all Android users. The things that make KNOX different from side-by-side encryption apps like Signal or iMessage is that KNOX messaging is protected by a cryptography chip that is installed on most Android devices.
One limitation of KNOX is that its functionalities are similar to iMessage, means your messages will only be encrypted when you are messaging to another KNOX integrated devices. Overall it's a great messaging app that offers different features, allowing Android users to communicate securely without any privacy issues.

Conclusion
There are some applications that provide both functions while for some applications you will need to change the settings to ensure the duration of these messages. Another thing you need in order to keep your conversations safe is to set a password or lock on your device. Anyone can have access to your mobile phone and will be able to see your messages if you don't secure your device from the top. So, if you are really concerned about your privacy, caution is a necessity. Applications such as WhatsApp, Signal, Telegram, and other apps all make it so incredibly easy to send encrypted text messages no matter what device you use. When considering the whole security of a device or system, VPN is a great choice to maximize the security of your device and allow internet privacy against cybercriminals.
Take Control of Your Privacy Today!
Unblock websites, access streaming platforms, and bypass ISP monitoring.
Get FastestVPN