FastestVPN's Comparison of Most Secure Messaging Apps for 2021
FastestVPN's Comparison of Most Secure Messaging Apps for 2021
By Christine Margret No Comments 7 minutes
Online messaging holds your most private conversations. Whether it's about your work secrets or personal life, you share everything online.
Since online chats involve an intense level of personal details, therefore, no one wants the conversation to be viewed by the government, advertisers, or any third-party or cybercriminal.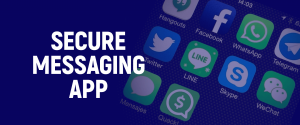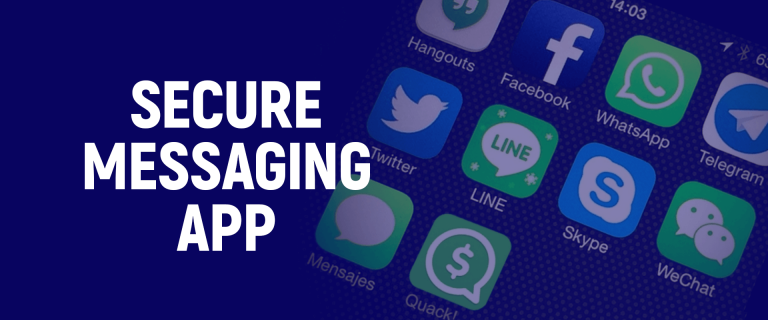 The best way to keep your conversations secure is encrypted messaging or secure messaging apps. Encrypted messaging apps are the most secure messaging apps that provide end-to-end encryption to users.
The strong end-to-end encryption maintains your digital privacy, and no one can monitor or access your text conversations. Various messaging apps provide end-to-end encryption for text conversations along with other attached files and phone calls.
However, not all encrypted messaging apps are secure. In this blog, FastestVPN will explain to you the most secure messaging apps to try in 2021.
Here's the quick rundown of the most secure messaging apps for you:
Before hopping into the most secure messaging apps in detail, let's first figure out how encrypted messaging app works.

How Secure Messaging Apps Work
Encrypted messaging apps work in a way that is completely secure and private to users. Encrypted text apps basically, encode your online messages that ultimately stop unintended users to access or read the text conversations.
It means that with end-to-end message encryption, no one can see your message's content. Even the app company and government officials cannot access your online messages.
Modern and the most secure messaging apps use secure and complicated encryption algorithms, called cipher.
Cipher-text represents your messages in the form of random symbols and meaningless characters to anyone who is not the intended recipient. Only recipients with the special decryption key can access the message content.
Why Secure Messages Apps Are Needed
Encrypted chat apps are considered as the most secure apps because they keep your information or text messages unavailable to a trespasser.
Without end-to-end encryption, your online chats could end up facing major security flaws. Your private conversations will be handed over to various malicious actors or cybercriminals.
Moreover, in case, if any encrypted messaging app gets hacked, hackers will still not be able to access users' chats because of end-to-end encryption.
Many secure apps allow users to set time limits in case if your conversation goes to the wrong hands, the messages will automatically disappear as per your selected time limit.
Is Facebook Messenger App Secure?
Facebook Messenger app doesn't offer end-to-end encryption yet. Facebook has announced to make Facebook Messenger completely end-to-end encrypted, but it will not happen until 2022 at the earliest. 
However, until then, you can initiate a secret conversation on Facebook Messenger with a friend that is end-to-end encrypted.
What are the most secure messaging apps in 2021?
FastestVPN tested out various apps, and here's our round-up of the most secure messaging apps.
WhatsApp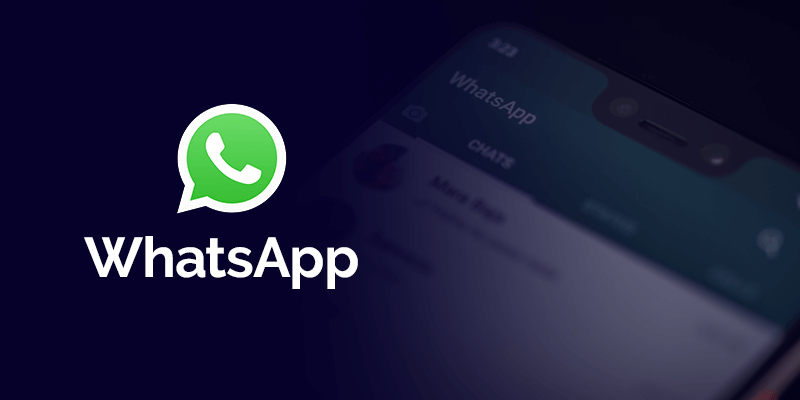 WhatsApp is a free and one of the most secure messaging app for Android and iOS. WhatsApp declared end-to-end encryption feature in 2016. Due to its strong end-to-end encryption, users can experience a way more secure communication.
WhatsApp currently holds around 20 million users and is captured by Facebook. In terms of privacy, WhatsApp is a secure messaging app that equally protects messages from malicious attacks and unauthorized access.
The best thing about WhatsApp security is that it never stores anyone's conversations on the WhatsApp server. It means that if WhatsApp gets hacked, hackers will still fail to access users' messages.
iMessage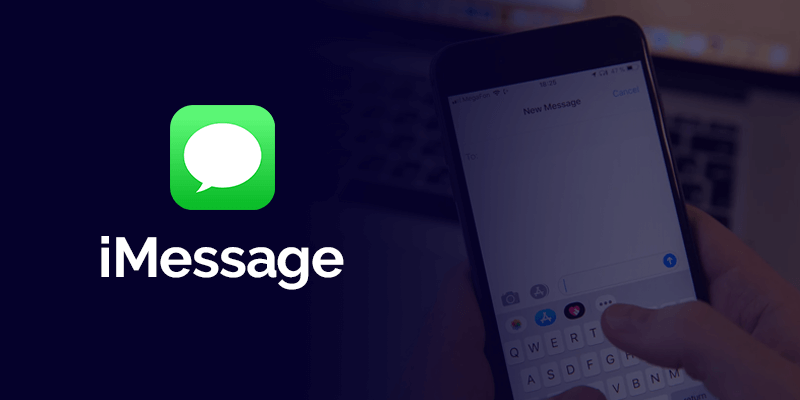 iMessage is another reliable and private messaging app for the iPhone. It offers seamless security to its users.
Besides the unparalleled end-to-end encryption, iMessage also offers another unique privacy feature. It enables users to set up how long the recipient can view a message. This unique feature is only available for iOS 10 and above versions.
The only downside with the app is that you are required to back up your messages from iMessage to iCloud.
On iCloud, all your conversations are encrypted with Apple's encryption keys. It is possible that a hacker can access your iCloud account and read your iMessage conversations.
Viber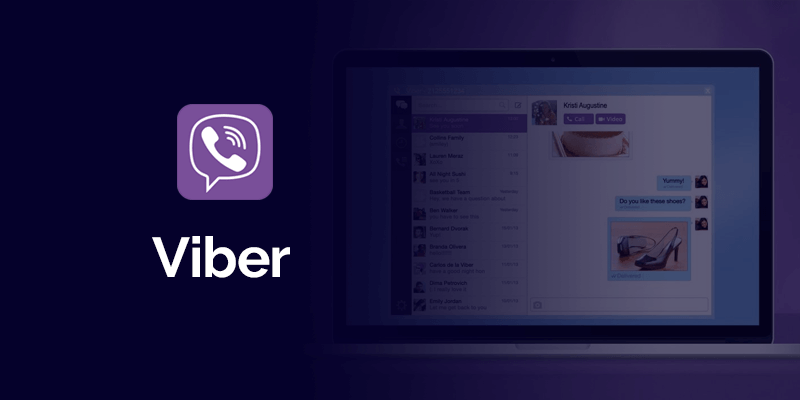 Viber comes third on the chart and currently serves 260 million active users. The chatting app is considered as one of the primary competitors of Skype. It is a multi-platform encrypted chatting app that works equally well on iOS, Android, and Windows.
Earlier, Viber didn't seem to be a secure messaging app, but later, in 2016, Viber launched end-to-end encryption for users' privacy.
The only issue with Viber is that it only provides end-to-encryption to single chat windows. Group chats are not as secure as individual chats.
Line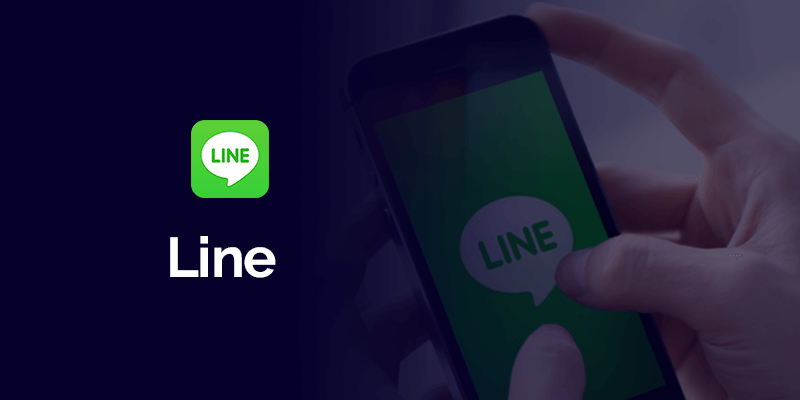 The line is a Japan-based, secure texting app with over 217 million monthly active users worldwide. The line also offers default end-to-end encryption for messages and its location-sharing feature.
Line's secure communication doesn't involve any decoding key on its server. It means that only the intended user's device can use the key to decrypt messages. The line encryption feature will only work when all the involved participants' devices have enabled it.
Wickr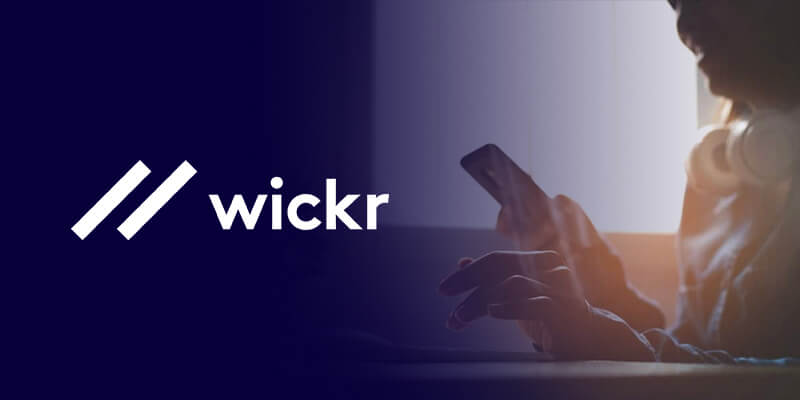 Wickr promises to be the most secure messaging app on the market. With end-to-end encryption at its core, Wickr offers multiple apps aimed at different audiences. In addition to Wickr Me and Wickr Pro, Wickr RAM is designed for the military personnel for "uncompromising security" and Wickr Enterprise is geared towards businesses.
The platform proudly states that the app is vetted by the U.S Department of Defense.
Telegram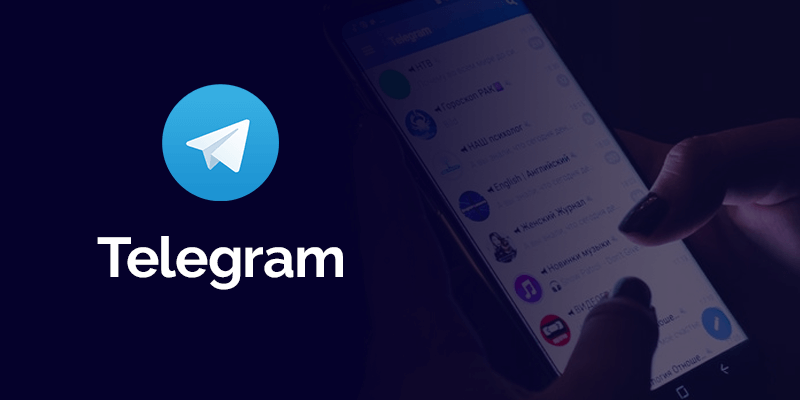 Telegram does not offer encryption by default, but it offers MTProto protocol to encrypt conversations.
Users can enable encryption as per their needs. Once the feature is enabled, users can set time to disrupt messages automatically.
In case, if a user doesn't enable secret chat encryption in Telegram, then all his conversations will be saved on Telegram's server, which presents a privacy risk.
Signal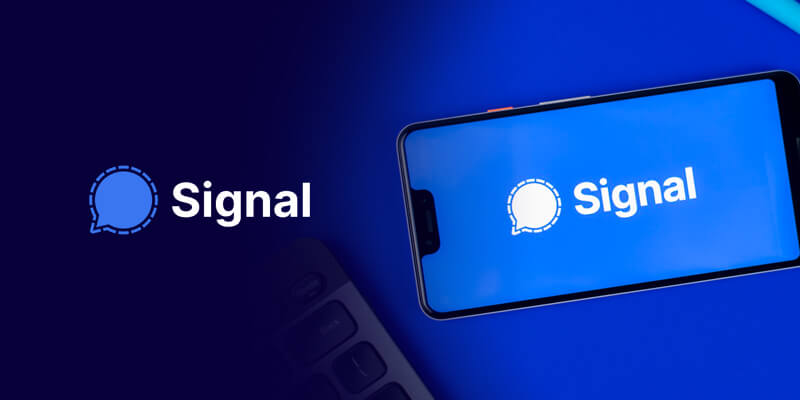 When privacy concerns surrounding WhatsApp arose, Signal was one of the secure messaging apps that saw a huge increase in the number of users, and for good reason. 
Signal uses an open-source encryption protocol called Signal. Open-source is always a plus because it means that it can be reviewed by anyone. If any vulnerabilities exist, they can be addressed. Signal's strength also lies in the fact that it's transparent about how it generates money to keep the business afloat. The secure messaging app is run on donations. It translates to a platform that is not trying to sell your other features to keep the app free to use.
Which is the Best Encrypted Messaging App
WhatsApp is really a secure messaging app. Its strong encryption method ensures maximum protection for the users.
On the other hand, iMessage has a downside; it restores messages in the iCloud, which is less secure given the infamous iCloud hack of 2017. Viber only supports individual chat encryptions.
The Line app also has some limitations when it comes to encryption, and Telegram doesn't have end-to-end encryption by default. As of today, Signal is the best encrypted messaging app. It uses an open-source encryption protocol, runs entirely on donations, and does not have an advertising platform as a parent company. It even has Edward Snowden's approval.
Are There Apps without End-to-End Encryption
Yes, there are many apps without end-to-end encryption. Not all chatting apps are secure. Therefore, it's better to keep your conversations in control while using an unsecured chatting app. A few apps with no end-to-end encryption are Snapchat, GroupMe, and Instagram.
What is More Secure SMS or WhatsApp?
WhatsApp is more secure than SMS. WhatsApp offers strong end-to-end encryption that disables third-parties to access your messages' content; that's why WhatsApp is more protected than SMS.
In Conclusion
All the secure messaging apps mentioned in the list are the best way to communicate safely without the fear of being intervened. For added protection, use a VPN for your connection to keep your activities from unwanted snooping. You can also read our guide to find your router IP address for essential configuration changes. Also, don't forget to try any of these messaging apps for a secure private chat.

Take Control of Your Privacy Today!
Unblock websites, access streaming platforms, and bypass ISP monitoring.
Get FastestVPN