Risk-Free VPN
By Johan Curtis No Comments 6 minutes
Every day, more and more people start using VPNs to access the internet. Mostly this change is fuelled by an increasing need for security and privacy in a world where regulatory authorities monitor your activity online and hackers run rampant. To meet this increased demand, thousands of free VPNs pop-up every year, promising to secure your connection and protect your privacy online.
However, if you feel its too good to be true, it is. VPN technology is sophisticated and requires robust infrastructure. Any VPN worth it's salt must spend great deals of money for maintenance and keep up with the ever-changing world of internet privacy. Free VPN service providers cannot recover their costs from subscription fees and, therefore, resort to generating revenue by using hidden tools and tricks. These tactics are not only dangerous and dishonest but ultimately betray the principles of a VPN. Below you will see a list of risks you expose yourself to by using a free VPN.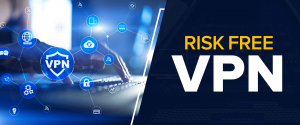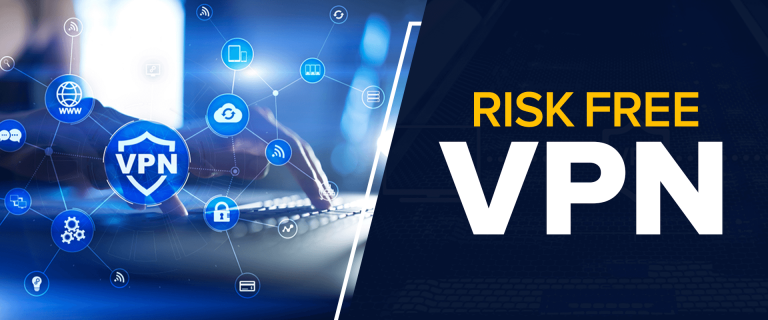 Security loopholes
One of the core objectives of a VPN is to protect you from hackers. So it's alarming that some VPNs actually contain malware – one of the most significant online security risks. A study of over 283 VPNs revealed that almost 38% of free VPNs show signs of malware infection. Since free VPNs rely on advertising for revenue, they need to track your activity to give you more 'relevant' ads. On the other hand, many premium VPNs provide built-in adblockers, malware protection, and unlimited bandwidth.
Activity tracking
In continuation of the last point, the most common issue with free VPNs is that they track your activity online. They keep tabs on the sites you visit, keywords you use, and how long you spend on particular websites. Instead of providing you privacy, the VPNs are doing the exact opposite, by collecting your information and selling it to the highest bidder.
Data usage limits
As mentioned above, some of the most popular free VPNs limit the amount of data you can use. They do this to entice you at first and then frustrate you into purchasing a paid subscription. You are more likely to choose the same provider in this case since you're used to the services already.
Limited speed
Another common risk you run in using a free VPN is a forced slow down of your connection. Some VPNs strategically provide excellent security services but, to encourage their free users to upgrade to the paid plan, they throttle speed for free users and of course, share your bandwidth with other users.
Ads, ads and more ads
Since free users don't pay any monthly subscriptions, free VPN service providers feel justified in bombarding customers with ad after intrusive ad to make money off of them. Not only are ads irritating, but they can also reduce your internet speed and potentially contain malware. If nothing else, the presence of 'relevant' ads raises questions. If user activity is indeed private, how can ad services provide only the most relevant advertisements?
What is a Risk-Free VPN
In a nutshell, a premium risk-free VPN such as FastestVPN provides all of the promised benefits advertised by free VPNs without compromising security, privacy and internet speed. Subscription packages range from monthly to yearly with options of multiple year purchases as well. Listed below are some of the advantages a premium, risk-free VPN can provide:
Bypass geo-restrictions
The best VPNs can circumvent geo-restrictions on most streaming services such as Amazon Prime, Netflix, Hulu and Disney+.
Unlimited bandwidth
Using a VPN like FastestVPN, you can make use of 100% of your bandwidth by ignoring ISP restrictions.
Multiple, simultaneous connections
Most top premium VPNs offer flexibility in the number of connections. You can connect up to 10 individual devices on the same subscription.
Leading encryption technology
Top VPN services providers like FastestVPN use AES 256 bit encryption which is the same used by the military around the world
A long list of servers
You can choose from hundreds of ultra-fast servers in more than 94 countries to safely access any online content you want no matter your physical location.
Multiple device support
FastestVPN and other premium VPNs like it, support not only simultaneous connections but also a wide range of devices in all shapes and sizes.
Stay safe on public Wi-Fi
Public Wi-Fi is not the most reliable option when connecting to the internet. Use a top VPN such as FastestVPN to secure the connection and hop on to any free public Wi-Fi you like.
Block ads and malicious sites
Not only does a risk-free VPN not offer any advertisements itself, but it also protects you from third-parties trying to push ads to you as well. Now you can forget about intrusive ads and dangerous websites.
Customer support 24/7
No matter the time or place, a premium, risk-free VPN always offers 24/7 support for technical queries. Experienced customer care agents are still available to those in need either via email or live chat.
Strict no-logs policy
For a VPN to be risk-free, it has to offer a no-logs policy. No tracking means that the hackers and other individuals with malicious intent can never access your browsing history even if they manage to get into your system.
Trusted by tech experts and real users
A reliable VPN service will come highly recommended. Try and use a service like FastestVPN, which has a large and diverse collection of servers, advanced features, secure practices, and a long list of clients that offer expert opinions on its performance.
Try FastestVPN risk-free for 15 days
To try FastestVPN before you commit to a purchase, follow the steps below:
Go to the website;
pick your plan;
Download FastestVPN for your device;
Browse, shop, and safely enjoy whatever content you desire for 15-days, no questions asked;
Thoroughly test the limits of your bandwidth and its top-notch security;
Once the trial period ends, you can decide whether you want to continue or not;
If you do wish to continue, once again pick the desired package and continue to enjoy uninterrupted services;
If you choose to discontinue, get your money back.
Take Control of Your Privacy Today!
Unblock websites, access streaming platforms, and bypass ISP monitoring.
Get FastestVPN