Best .Onion Links on the Dark Web
Best .Onion Links on the Dark Web
By Christine Margret No Comments 8 minutes
The internet you see is only a small portion of what's available on the surface. There's much more to explore, and some of the best sites or .onion links that you'll find only on the Dark Web. You won't be able to find these .onion links on just any browser, and will be able to access them using a TOR browser.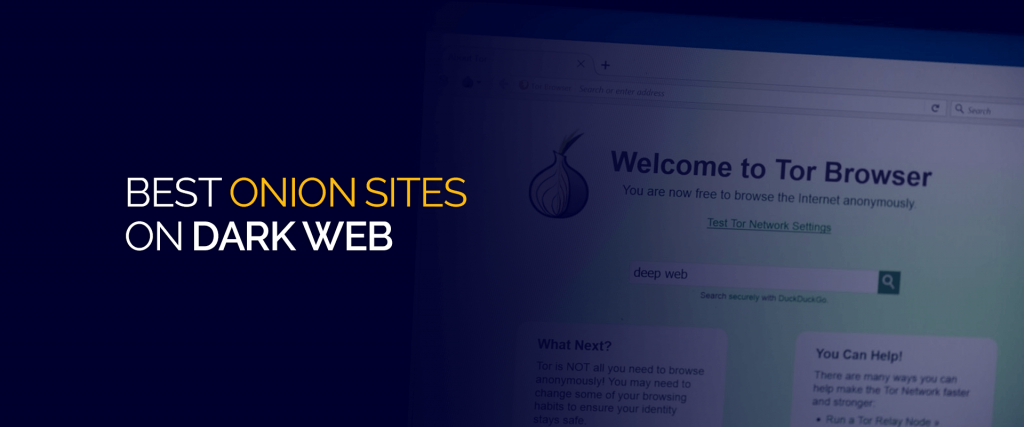 If you don't know the Dark Web too well, we're here to help you to explore it a little. The Dark Web is the hidden region of the internet that contains a collection of websites that are not accessible via conventional browsers – as mentioned above.
Is the Deep Web the same as the Dark Web?
When talking or reading about the Dark Web, you've probably even come across something called the Deep Web – it's not the same thing, as most users assume. The deep web, in short, is not indexed by any search engines, and whose content cannot be seen instantly – the dark web is a sub-part of it.
The Dark Web contains links or content, also known as .onion links available on an overlay network, and among these layered networks is the Onion Router called TOR.
As mentioned above, all dark web links can only be accessed using a specific secure browser called the TOR browser.
What is TOR and its Onion Browser
If you read about what the Dark web is and all the onion links you can find within it that are not available on Google, you'll find them using the Tor network. These Dark Web onion links or sites are not registered, but are created from cryptographic keys.
You'll find that within the TOR network, sites cannot use regular domain names. These onion sites or links need to use alternate names for their domains and then end them in ".onion" If you're still not familiar with what an Onion site is, take a look below this line.
What Are the Onion Sites?
The anonymous websites on the Dark Web are called onion sites which are not indexed by search engines like Google and Bing. These onion websites do not use domain names registered by the central authority (domain name registry) on the internet. Onion sites on the Dark Web use encryption to keep users and owners anonymous. These sites can only be accessed via the Tor browser.
The best .Onion links to find on the Dark Web in 2023
Not all websites or links on the Dark Web are safe to access, however, there are a few Dark Web or darknet sites that are secure and might interest you. They are:
1. DuckDuckGo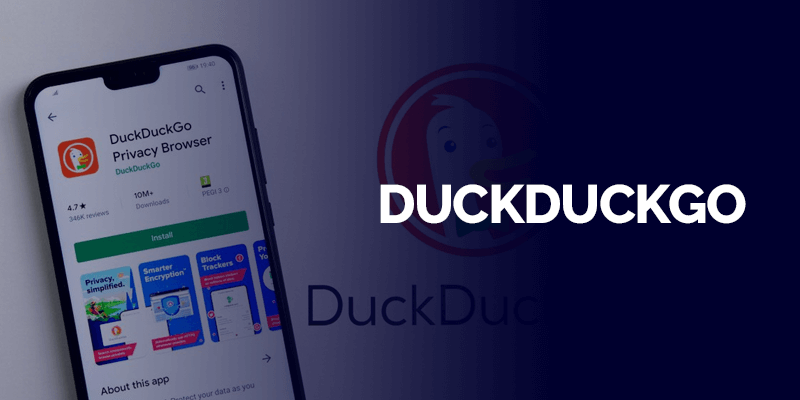 DuckDuckGo is one of the most popular private browsers that does not track your browsing history, location, and other personal data. The best thing is that DuckDuckGo also runs its Dark Web version that gets you the added layer of protection, anonymity, and online security.
Original Onion URL: https://3g2upl4pq6kufc4m.onion/
2. The Hidden Wiki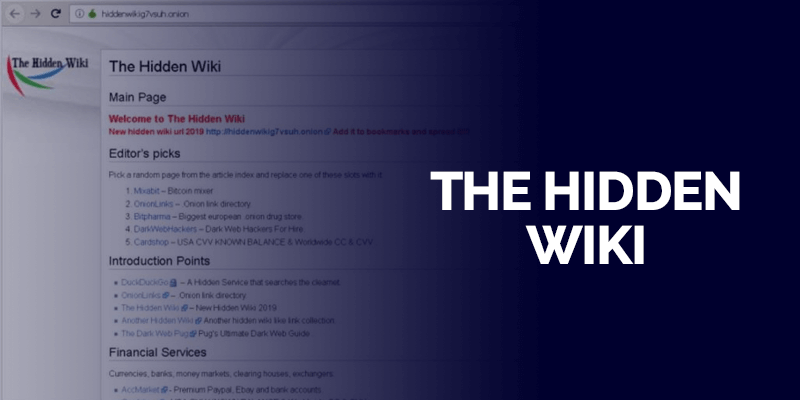 The Hidden Wiki is one of the useful sites on the Dark Web. It works like a directory to help you find other useful websites on the Dark Web. This directory contains a list of the important websites you can find on the Tor Network.
The Hidden Wiki is a community-based database that the members regularly update; therefore, some links might contain malware.
It's better to verify each link before accessing it. Moreover, you may find different versions of the Hidden Wiki on the Dark Web, but the most reliable is the original link mentioned below.
Original Onion URL: http://zqktlwiuavvvqqt4ybvgvi7tyo4hjl5xgfuvpdf6otjiycgwqbym2qad.onion
3. Tor News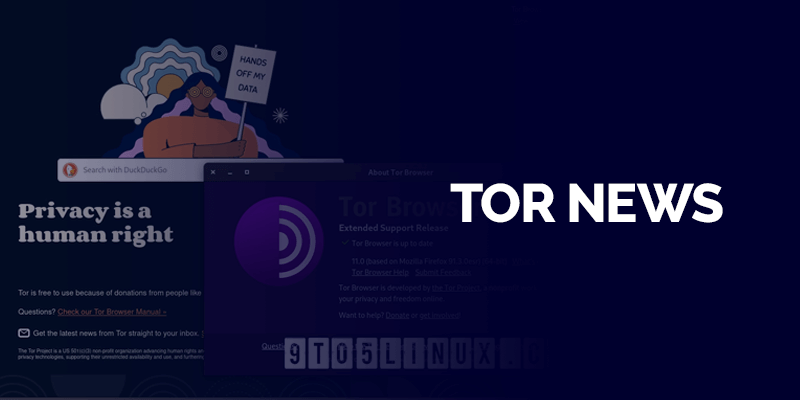 Tor News is an excellent Onion website for those who love to know things. This site is owned and created by Tor project owners who always update information related to internet freedom, privacy, open internet, combating censorships, and a lot more that will interest you if you're a tech geek.
Original Onion URL: http://a4ygisnerpgtc5ayerl22pll6cls3oyj54qgpm7qrmb66xrxts6y3lyd.onion/index.html
4. Facebook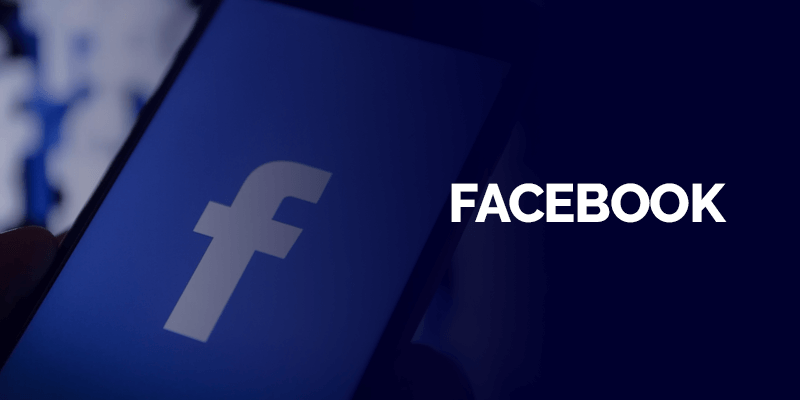 Did you know that Facebook has an Onion version of the social media website? The main reason for accessing Facebook on the Dark Web is a privacy concern.
If Facebook is blocked in your region, you can still use its services through Facebook .onion mirror.
Original Onion URL: https://www.facebookwkhpilnemxj7asaniu7vnjjbiltxjqhye3mhbshg7kx5tfyd.onion/
5. DarkNetLive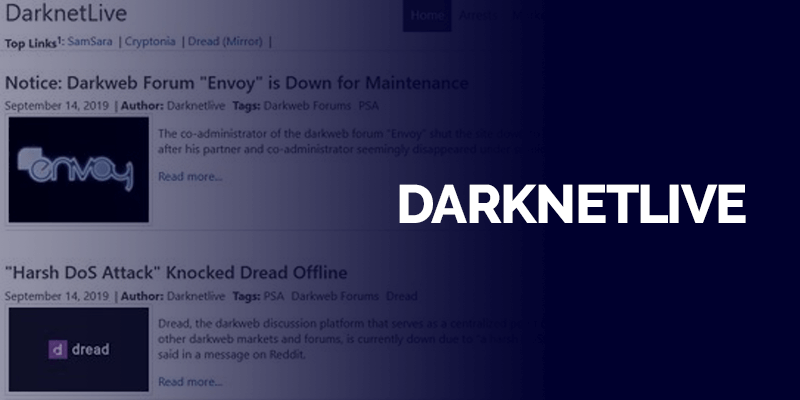 DarkNetLive is a very informative website that will inform you better about the Dark Web and its uses. It's a news website covering all the Dark Web-related happenings, including arrests, scams, closures, drug cases, and other relevant information.
Original Onion URL: http://darkzzx4avcsuofgfez5zq75cqc4mprjvfqywo45dfcaxrwqg6qrlfid.onion/
6. Secure Drop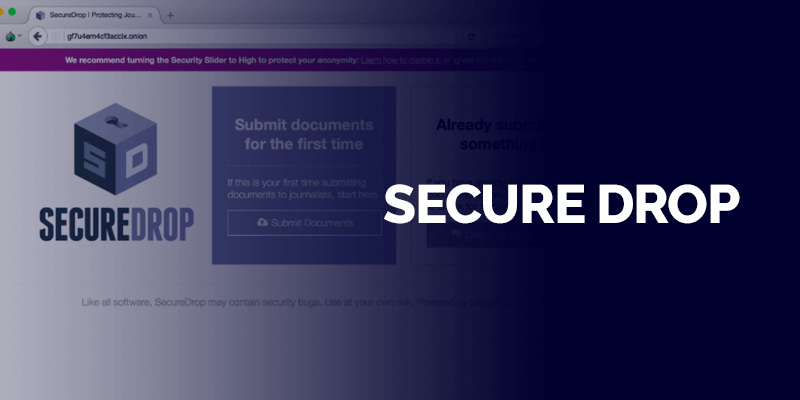 Secure Drop is a great website designed particularly for whistleblowers. Journalists and other reporters usually use the website to convey sensitive information without being tracked. Anyone who wants to drop some important information anonymously can seek help from Secure Drop.
Original Onion URL: http://sdolvtfhatvsysc6l34d65ymdwxcujausv7k5jk4cy5ttzhjoi6fzvyd.onion/
7. Mail2Tor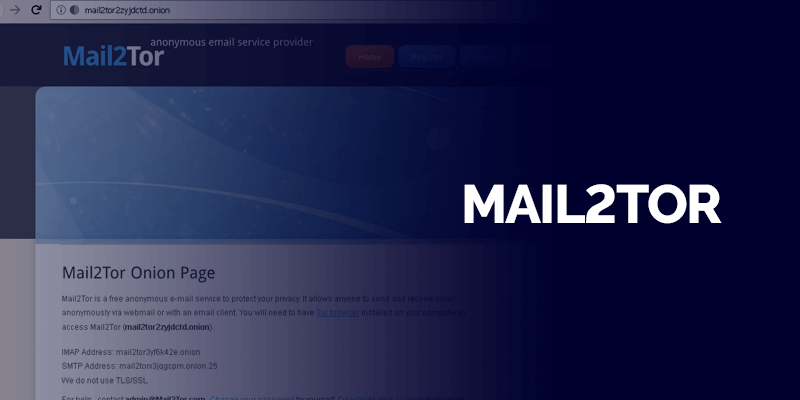 Mail2Tor is a very necessary email provider that anonymity lovers should rely on. These days, email providers are not privacy-friendly and are known to give advertisers access to mine users' inboxes.
Mail2Tor is a secure email provider that allows anyone to send and receive emails anonymously and securely through a web client or email client. It's a very secure and anonymous source; it provides encrypted messages and doesn't keep logs of your IP address.
Original Onion URL: http://mail2tor2zyjdctd.onion/
8. Imperial Library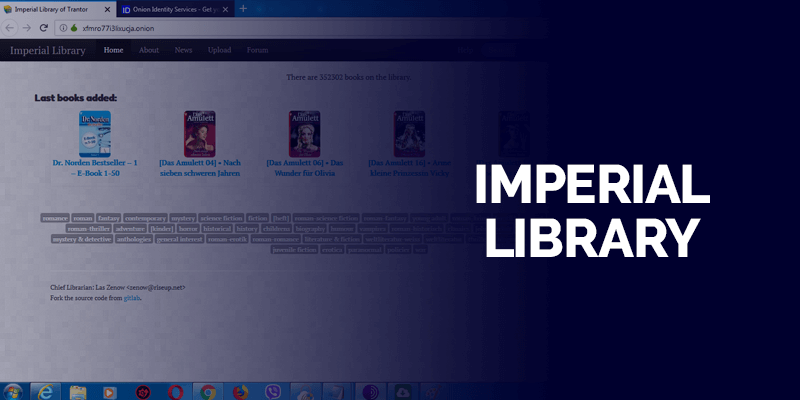 The Imperial Library is a useful resource to visit, particularly for literature lovers. It's a Dark Web site where you can find millions of books to read, covering more than 40 categories. Whether you want to read something romantic or a sci-fi book, or biographies, this website has it all.
Original Onion URL: http://kx5thpx2olielkihfyo4jgjqfb7zx7wxr3sd4xzt26ochei4m6f7tayd.onion/
9. Dread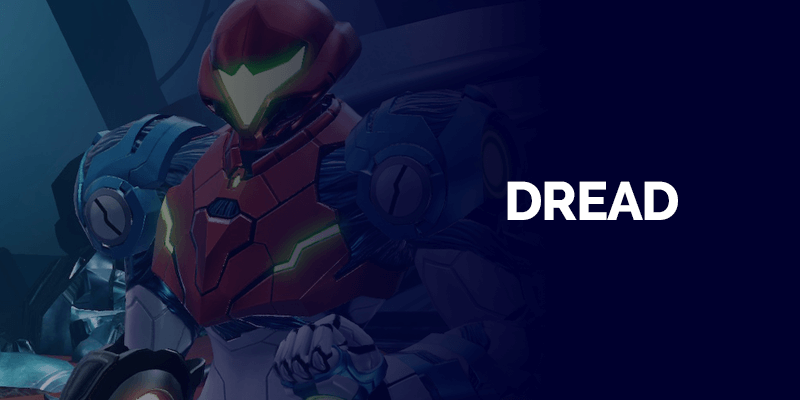 Dread is a platform available on the Dark Web where you can post and share your thoughts on a variety of subjects. The platform is similar to Reddit. Dread keeps you completely anonymous.. However, you may still find this resource interesting and informative.
Original Onion URL: http://dreadytofatroptsdj6io7l3xptbet6onoyno2yv7jicoxknyazubrad.onion
10. BBC News
Many people don't know that the BBC also has a mirror site on the Dark Web. It is because the channel wants to spread its news coverage worldwide to help people know what is exactly going around worldwide. If BBC is not available in your region, you can still get the latest updates and news via BBC's .onion mirror site.
Original Onion URL: https://www.bbcnewsv2vjtpsuy.onion/
How to access the Dark Web and its .Onion links?
You've now got some idea on the best Dark web links and what they're the best for, so now let's move on to how you can access these darknet links with a few key points:
To get access to the best dark web links, you'll first need a TOR browser. You can easily download TOR browser for free. Make sure you download the browser from the official site and not a third party one. The Tor browser, however, is only available for Windows, Android, macOS, and Linux users. There's nothing for iOS yet from the official site, and it's not recommended to use third party downloads.
Subscribe and download a VPN for protection
Now, for extra anonymity over the TOR network, subscribe, download and install the FastestVPN app on your device. Connect to any server according to what you need.
Start up the TOR browser, and access the Dark web and its hidden TOR services. You'll recognize these dark web links by its URL. They usually end in ".onion" instead of the usual ".com or .org"
Of course, accessing dark web links won't be so easy. You won't just be able to type out a keyword and automatically land on a darknet link. However, if you follow through the best dark web links mentioned in the guide above, you'll be able to find some.
What are the best dark web search engines?
There are only a few of the best and safest search engines available on the Dark Web. They are:
Conclusion
These are our top-picked best onion websites on the Dark Web. All the listed websites are interesting and informative. However, it is not suggested to access the Dark Web if you don't know how to access it safely. Before accessing the Dark Web, make sure to use a trusted VPN service just like the FastestVPN to keep your online experience completely secure and anonymous without exposing your IP address to the entry node.
You can learn how the Dark Web works in our blog here.

Take Control of Your Privacy Today!
Unblock websites, access streaming platforms, and bypass ISP monitoring.
Get FastestVPN