Best Netflix Alternatives 2021
Best Netflix Alternatives 2021
By Christine Margret No Comments 8 minutes
Why be solely dependant on Netflix when there's much more that you can try?Although,Netflix is bursting with a variety of binge-worthy movies and TV shows. Still there are many Netflix alternatives that you can try. In this guide, FastestVPN will show you some true Netflix alternatives both free and paid.
You'll find some of the best TV shows and movies on Netflix, but if you're bored of the same Netflix interface, here's a quick rundown of the best Netflix alternatives to try for a change:
Netflix is not the only option to rely on for your entertainment crave. There's much more that you can explore; there are more choices available with plethora of shows and multi genre movies.
Up till now, Netflix has been the best streaming service. In fact, Netflix receives 1.5 billion visits in a month.
The figure exhibits the sheer popularity of Netflix. But, isn't a great idea to explore a few more Netflix alternativesso that you can enjoy your streaming sessions quite differently.
Keep in mind that not every movie site is authentic. Some sites may contain malware that can badly harm your device or even steal your data. Always look for the trusted Netflix alternative to enjoy quality streaming compatible on your device.

Best Paid Netflix Alternatives
HBO Now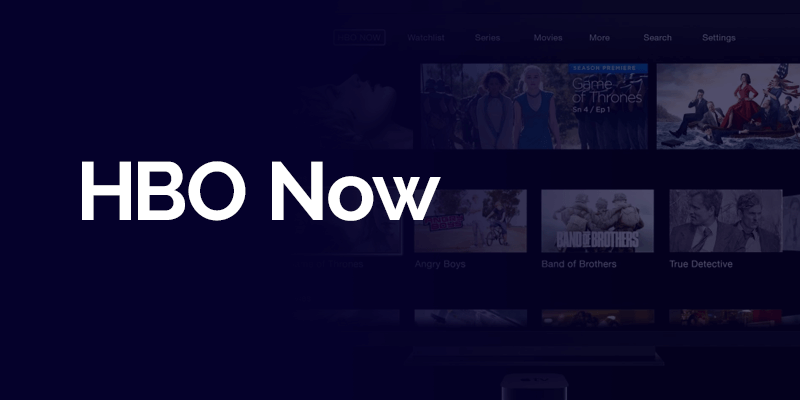 HBO Now is a great choice particularly for television shows like Game of thrones and Boardwalk Empire. You can also enjoy a couple of movies, documentaries and kids' shows are also available. The best thing about HBO is that it is accessible for everyone. HBO GO can be streamed on cable while HBO NOW is for the cord-cutters.
HBO Now is available for multiple devices including Smartphone, tablets, TVs,Windows and Mac. Similarly, HBO GO is compatible with Apple TV, Android TV, Chromecast, iPad, iPod, computer, LG and Samsung TV.
HBO Now offers 30-day free trial and costs $14.99/m which is quite high compared to other Netflix alternatives.
HBO Now is currently available in the U.S. but you can still access it with a VPN from anywhere around the world.
Amazon Prime TV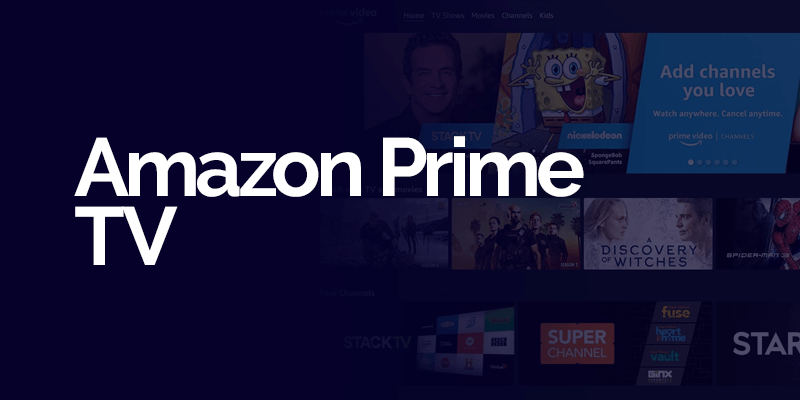 Another service like Netflix is Amazon Prime TV which is full of original content and incredible movies. Besides its amazing original programming, Amazon Prime also offers TV shows from the biggest networks including HBO and starz.
Amazon original content includes exciting TV shows and movies that you won't find on any other streaming platform. The availablegenre includes sports and fitness, kids shows, documentaries and more.
Amazon prime costs $8.99/m which is a dollar more than Netflix. Since, Amazon content range is higher than Netflix so the price is quite legit.
Also, you can avail the full prime membership for just $10.99/m. Amazon prime video also offers 30-day free trial which makes it one of the best Netflix alternative to try on.
Pureflix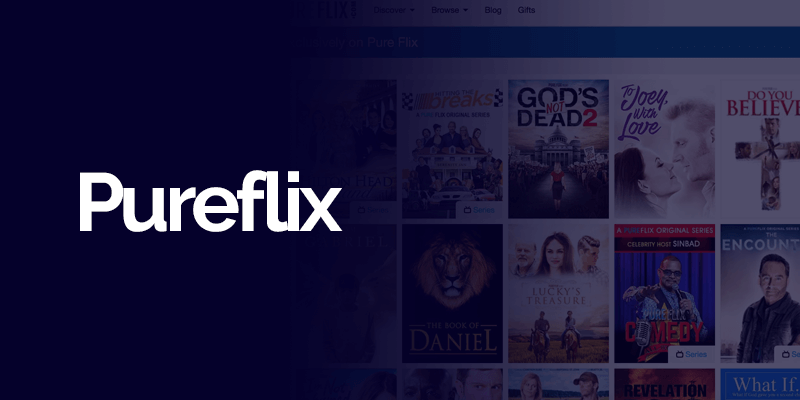 Pureflix is a video-on demand service for almost every age group. Currently, there are 2000 available titles. Most of them are Christian-based movies and television shows.
If you are very new to the Pureflix then you can enjoy your first month for free. Other than this, users have to pay$10.99 for the subscription.
Another amazing thing about Pureflix is that it can be simultaneously viewed on up to six devices.
Pureflix supports multiple devices including Apple TV, Chromecast for Android, Amazon Firestick/TV/Cube, Android TV boxes and more.
Hulu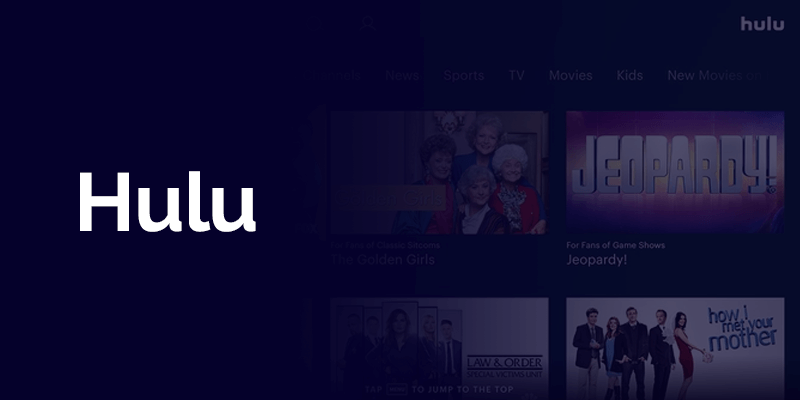 Hulu is a renowned online streaming platform with live TV streaming service for various channels with Cloud DVR support.
Hulu isn't  available everywhere due to geo-restrictions, but can be accessed with a VPN read this guide to unblock Hulu. It is another Netflix alternative for USA and Japan.
This streaming platform gets you much more with its stunning range of the original shows among which the most popular are Difficult People, The Path, Casual, In to the Darkand many more.
It also lets you access content from Showtime, HBO and Cinemax, but there is a small fee for that. It also offers an ad-free version with a subscription fee of $11.9/m.
Hulu supports PC and apps are also available for iOS and Android.  A free 30-day trial is a good opportunity to view the content of your choice.
Disney Plus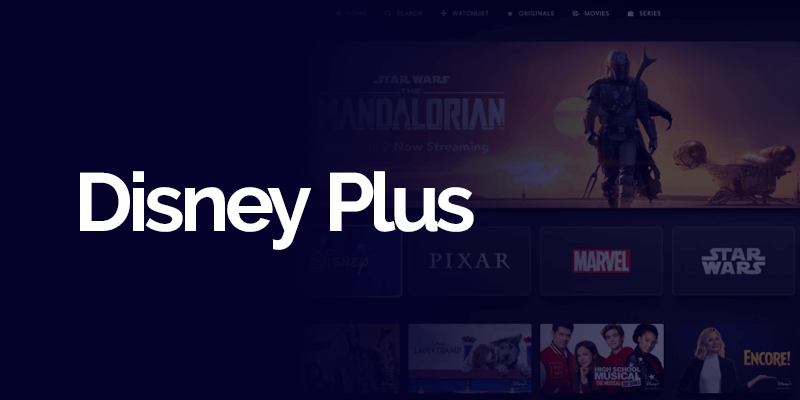 Disney+ is a new competitor and a well-known Netflix alternative. Under Disney Plus service, you can expect to watch all the Disney content including, animated movies, TV shows, and Star Wars collection. In fact, if you're an MCU fan, you can pretty much watch all the Marvel movies in order on Disney+.
Disney+ also enables you to watch and enjoy your favorite National Geographic library and content from Fox's legacy.
The service is currently available in the USA, Australia, New Zealand, and the Netherlands. Viewers living in other locations can use that particular VPN server to connect to Disney+.
Here's what you have to pay for the Disney+ streaming, it charges you $7/m and offers you a free trial for the first seven days.
Mubi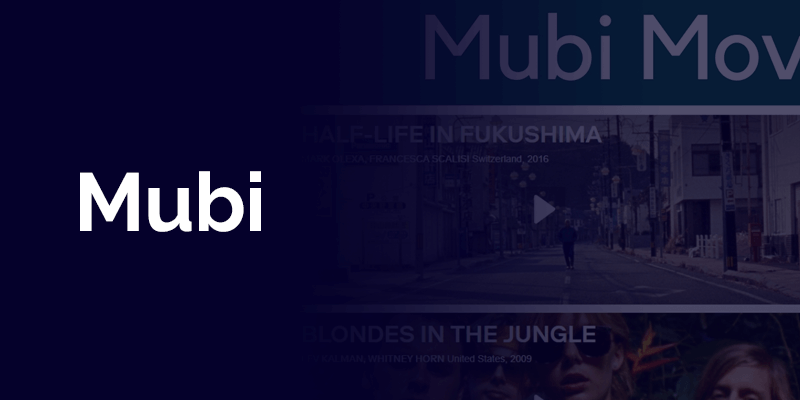 Mubi is much like a theater and a very unique alternative to Netflix. It doesn't offer a bundle of movies to watch every time.
Just like a cinema, it has a very particular list of some "Now Showing" titles that are automatically taken down after a few days.
Mubi's content library is not as great as Netflix, but you can find a treasure of some classics and old movies here. Mubi's monthly plan is available for $7.55 and it is available in almost 190+ countries.
Feeln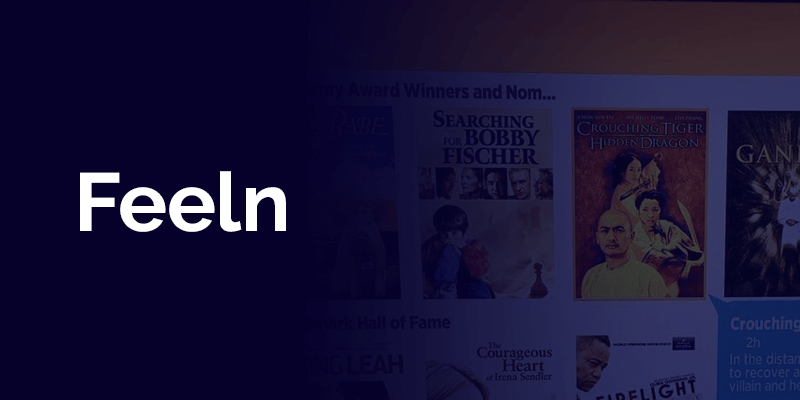 Feeln seems to be a better alternative to Netflix for those who love to watch some romantic and family-oriented movies.
This on-demand streaming video service is powered by Hallmark Movies. Feeln doesn't offer a great library just like the Hulu and Netflix.
It dedicatedly offers a few of the best romantic and family-friendly movies. To subscribe Feeln, you have to pay $5.99/m and annual subscription isfor $35.99. App for iOS and Android is available too.
Checkout the Free Netflix Alternatives
If the best paid alternatives to Netflix is not the thing you're looking for then why not take a look at some free options. Here's our roundup of the best free Netflix alternatives to have your sights on:
YouTube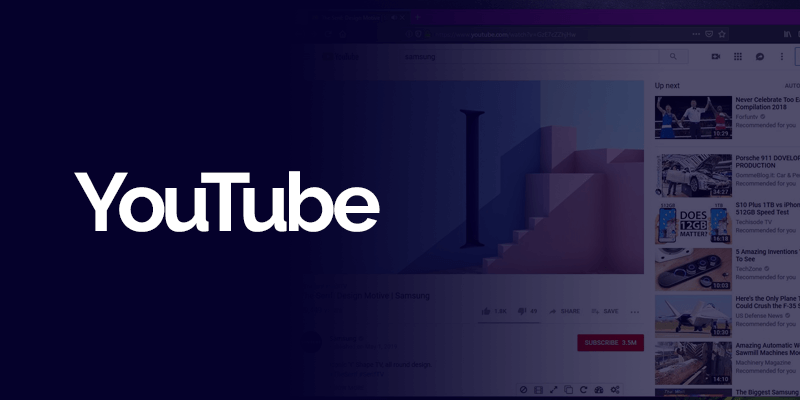 YouTube has a lot to offer when it comes to video streaming. YouTube is the hub for Hollywood, Spanish and Indian content. YouTube is extremely compatible with mobiles and computer plus, you can also enable the offline viewing mode.
What's great is that it has a dedicated section to watch movies. The collection of shows and movies on YouTube is incredibly large.
Hoopla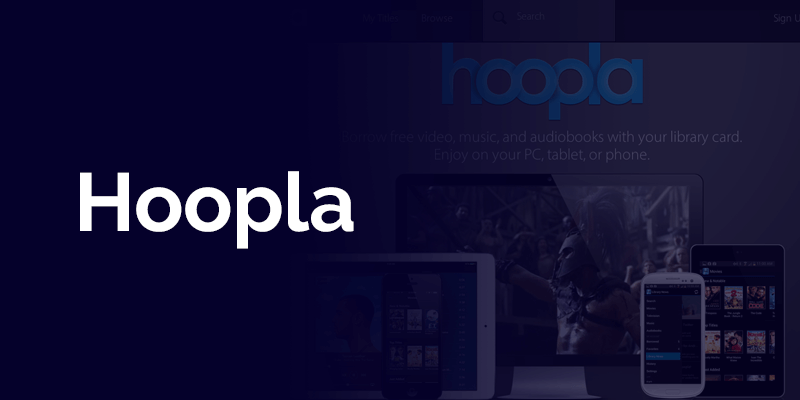 Hoopla is a good and free Netflix alternative that is stuffed with the hottest collection of movies and TV shows. It has a collection of different genres including documentaries, dramas, horror movies, classics and much more.
One downside with Hoopla is that you cannot find newly-launched titles here. You can easily access the service on Fire TV, Chromecast, Roku, and Apple TV.
Vudu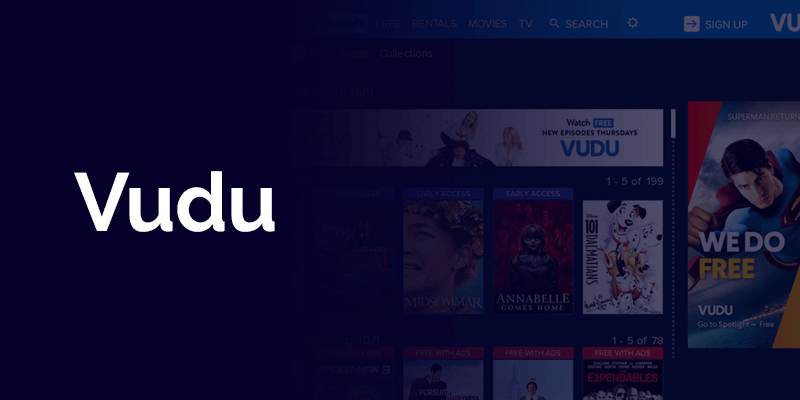 It's not wrong to say Vudu is a movie rental service.  However, Vudu has some incredibly cool movies and TV shows in its collection that you can watch for free.
Its collection comprises over 3000 free movies and 250 TV shows, making it a really good Netflix alternative.
Vudu collection is quite versatile and you can find action movies along with horror and a decent collection of family movies is also available.
Popcornflix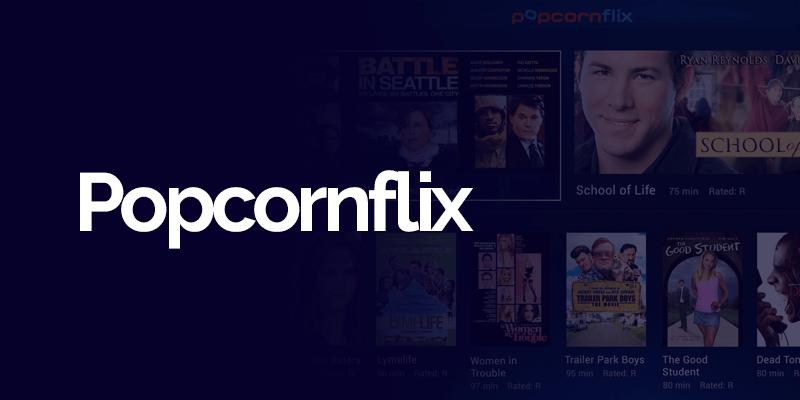 Popcornflix is also a true Netflix alternative where you can find a bunch of free movies and TV shows. It offers good and well-defined genre categories from action to comedy to horror and much more is there to keep you entertained.
This free streaming service doesn't offer a huge collection; it has a mediocre selection of movies. However, all the available selection is binge-worthy.
Crackle by Sony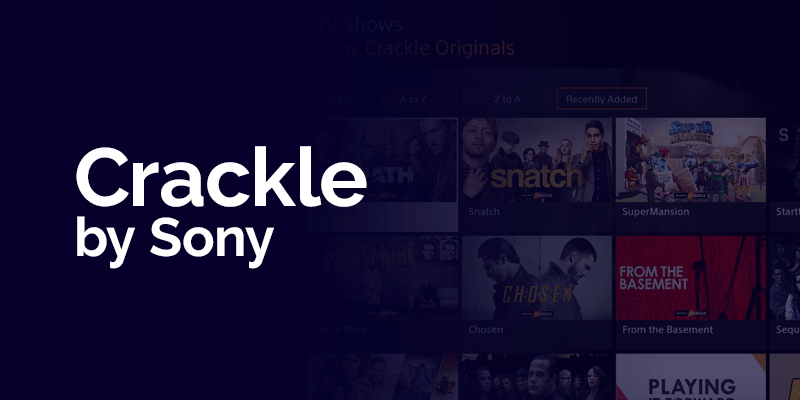 Crackle is a free platform to enjoy adventurous movies and TV shows. You can expect multiple titles to watch.
The collection is not as huge as Netflix but still it's a good option to try for free. You can find a collection of indie movies along with other blogbuster titles. You can browse through the entire Crackle collection to find your favorite free movies.
In Conclusion
There you have it! This was FastestVPN's complete roundup of the best Netflix alternatives both paid and free. Switch to any of the mentioned alternatives to explore an entirely new streaming experience. If you cannot access these services due to geo-restriction, connect to FastestVPN and stream your favorite content with unlimited bandwidth.

Take Control of Your Privacy Today!
Unblock websites, access streaming platforms, and bypass ISP monitoring.
Get FastestVPN