Kodi not working? No Problem! FastestVPN to the Rescue
Kodi not working? No Problem! FastestVPN to the Rescue
By admin No Comments 6 minutes
Despite a few problems Kodi at this time is still running. Kodi is a free, open-source media streaming device, which you can use to play any of your favorite media content like videos, audios, or digital media files in any format of your choice. However, the device is not perfect and prone to problems, which is why we prepared this blog on why your Kodi keeps crashing.
What makes Kodi so special is their vast library of available add-ons, which allow you to watch or listen to all your favorite channel content, making it a highly versatile media streaming application no matter where you originate from. However, it may also be true that some of these add-ons are not available in your region, which is why you should also subscribe to FastestVPN, which is the most private and secure VPN provider in the market today.
Kodi is home to millions of happy customers worldwide, ensuring wholeheartedly that you get your money' worth when streaming any match or event of your choice. By also subscribing to FastestVPN you're able to protect your device from any malware attempts or third party influence as well. All their packages come with their standard internet kill switch as well, which ensures your online anonymity is never compromised.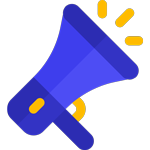 Stream Unrestricted with FastestVPN
Note: Make sure you're using the latest version of Kodi, Kodi 18 Leila if not you can always download it from here. Also, don't forget to subscribe to FastestVPN for added security when you're downloading files from online. FastestVPN should also remove any third party influence or irritating ads which spoil your entertainment experience.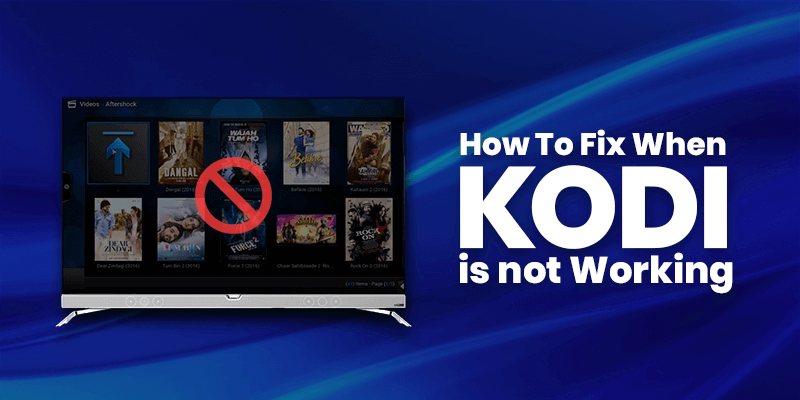 Why is my Kodi not working?
Does your Kodi keep crashing or freezing or is experiencing some bug?
Not surprising many users have noticed that Kodi has a few bugs or crashed on their devices. Not to worry; you can always follow our step guide for any easy fix to this problem.
Solutions:
Firstly, you must make sure that the apps you downloaded are all updated and are the latest version. Android and iOS apps should automatically update these apps from the Google Play or Apple Store, respectively. Windows is slightly different as the app can be updated automatically if you install Kodi via the Windows Store, however, if you did not then you shall have to download the installer from the Kodi download page manually.
Apart from this hardware acceleration is another one of the main reasons why your Kodi may be experiencing problems. Disabling hardware acceleration should be enough to fix many of these issues.
You can disable hardware acceleration by following these simple steps;
Head to the settings menu by simply clicking on the gear icon in the tab found on the left-hand side of your screen.
Player Settings should open up.
Click to open the gear icon at the bottom left of your screen with the words "standard".
Browse through the options and set to "Expert".
Now scroll down to the "Allow hardware acceleration" open and disable it.
If this procedure does not work, however, you can also try clearing the cache and see if that fixes any of the persisting issues.
You can clear the cache by these simple steps (For Android device users)
Go to Settings on your android device.
Go to the apps option and tap on Kodi name.
Then tap on the storage icon and click to clear the cache.
Is your Kodi showing a; "failed to install dependency" error on your screen?
If you've been using Kodi for a while, a common error you may have come across is when the notification pops up that you "failed to install a dependency." This is essentially Kodi telling you that there are certain necessary dependent files, which need to be installed along with your Kodi add-on. This error is common when these files aren't downloaded or installed, resulting in your Kodi breaking down.
Solutions:
Firstly, clearing the cache on your device might alleviate this error. Follow these steps to clear your cache on your android device.
Go to Settings on your android device.
Go to the apps option and tap on Kodi name.
Then tap on the storage icon and click to clear the cache.
Another possible solution to your error is that Addons27.db may have become corrupted. Follow these steps to fix this issue;
Go to settings icon by clicking the gear icon once again.
Go to File Manager>Then Profile Directory> Database.
Select Addons27.db file and tap to remove.
Return to your home screen once done, and exit the app altogether.
Open the app once again and not you can try installing the add-on of your choice.
The third solution is to try clearing all app data and try re-installing the app.
Note: This may fix the issue, but you will need to re-install all your add-ons from scratch.
Are your Kodi add-on's not working resulting in it running slow, or crashing?
It is true that some add-ons, in particular, haven't been updated in a while, this may cause some issues for your Kodi.
Solutions:
Firstly, it should help to delete any add-ons, repositories, and sources that you no longer use.
To delete an add-on follow this guide;
Go to add-ons and click on the icon that looks like an open box, found in the top left corner of the screen.
Open My Add-ons and tap on all option.
Next, you shall see the complete list of add-ons you installed. Simply select the one you want to remove and uninstall on the box that follows.
Deleting a repository is slightly different
After opening your add-ons, tap on the add-on Repository option.
Select the one, which you wish to remove and click to uninstall.
Next to delete a source follow this guide;
In Settings, which is in the gear icon on the main screen
Then go to the file manager icon.
Select the source file you wish to remove and click to remove the source.
For confirmation click Yes.
Conclusion
By now you must have a pretty good idea of how to tackle the situation when your Kodi is not working. Regardless of the kind of problem, be sure always to be subscribed to FastestVPN for security purposes. FastestVPN's military-grade encryption anonymizes your user IP address online and allows you to watch or download geo-restricted channels on add-ons. Whichever country you are in, subscribe to FastestVPN to get access to all channels worldwide and protect your data from hackers, malware attempts or irritating ads.
Take Control of Your Privacy Today!
Unblock websites, access streaming platforms, and bypass ISP monitoring.
Get FastestVPN