Best Practices To Keep Your Data Secure When Working Remotely
Best Practices To Keep Your Data Secure When Working Remotely
By Johan Curtis No Comments 5 minutes
Across the globe, companies everywhere are under attack. While it true that cyber-criminals may target larger companies, it is also much better to stay protected by keeping your data safe while working remotely. It is also true that smaller to medium-sized industries are not clear of this very real danger. In fact, smaller companies can be the most venerable since they do not have the resources to defend themselves.
By following our blog on the best means to keep your data secure, when working remotely you able to protect your company from the dangers of the internet and learn what hackers and other third-party sites tend to do with your data.
For all the means and measures we mentioned in our blog you should also subscribe to FastestVPN as the best VPN to secure your online activity, regardless of what country you are in, or what device you use. It is true that good technologies and policies help, in securing your data, which is why FastestVPN is home to a vast range of security features and security protocols to ensure your online data is always secure.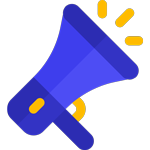 Stream Unrestricted with FastestVPN
Note: FastestVPN was founded in the year 2017 with the goal of providing the ultimate secure, private, and customer-friendly VPN tool anywhere in the world. Using FastestVPN is incredibly easy due to its easy interface. Even if you run into any issues, their 24/7 customer care should take care of any and all your issues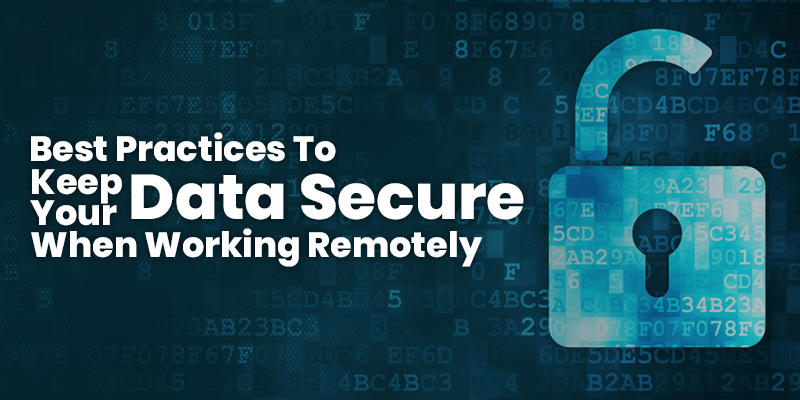 Here are some of the best means for securing your data secure while working remotely.
Data Security
Firstly avoid any public Wi-Fi's; instead, use personal hotspots or some way to encrypt your web connection, or if you absolutely have to use a public Wi-Fi subscribe to FastestVPN which provides you layers of encryption and security protocols for all your devices.
However, in reality, public Wi-Fi's introduce significant security risks for your data. However, if you need to access the internet from a public Wi-Fi location, then you have 2 problems to solve first. First things first, is that other people can access this network as well and, without a firewall, hackers and other third parties can steal your data easily. Secondly, other people are able to monitor' your web traffic, which is why it's important to subscribe to FastestVPN for added encryption technology.
For many remote access applications, it is highly stated you should use a VPN like FastestVPN, which provides a flexible connection to connect to different services and can protect your traffic online. Of course, keeping in mind, however, not all VPNs are worth the money. However, with FastestVPN you guaranteed to get your money's worth, even Forbes online website has stated that FastestVPN is the best budget VPN for 2019.
Data Privacy
Are you thinking about taking care of a few emails before bed? Although this simple task may seem, easy it is better to take a few precautions like; securing your Wi-Fi, use encrypted drives, and using antivirus protection. Just Subscribe to FastestVPN, and you can do all of this for a quarter of the cost compared to any other VPN provider, with that in mind checking your emails should become much simpler.
Sight Lines
If you are at a coffee shop, your sightlines are extremely important. If someone is directly behind you, they can see everything you are typing and all the data and files you're sharing; they can instantly steal this data. Furthermore, with the right skills and tools, people like cybercriminals, could easily watch what you are doing and identify extremely confidential information. Thus it is always recommended to keep your devices with you at all times; even when using the restroom.
Encrypt Sensitive Data
Sending emails without adequate data protection is always going to be a risk. It could be intercepted at any time or seen by a third party, which is why many banks and private companies do not ask for your personal or security information. By encrypting your data you're able to bypass this issue indefinitely, the best service to provide this encryption technology is FastestVPN.
The following measures are more physical in nature but still important overall for protecting your data and privacy.
Lock Doors
This is quite literally the first rule when it comes to security. If you bring any of your work data home on your laptop or computer, then your confidential company information is now at risk. It is highly recommended you get into the habit of always locking your doors, even if you live in a safe neighborhood. All over the world, there are many cases of people having their data stolen from their own homes. Thus locking your doors and adding security alarms are a clever practice regardless.
Never Leave Your Devices Unattended
Numerous people across the globe think it is safe to leave their devices unattended or in their cars. We cannot stress how important it is not to do this! Many people are also under the impression that putting their laptop in the trunk of their car is a good solution. Nevertheless, this is not true as the reality is criminals are constantly lurking in parking areas where valuables may be left behind. Moreover, putting your valuables in the trunk may even make it easier for them, since they watch you do it and don't have to search.
Conclusion
Now that you made it through our blog on the best ways to keep your data safe when working remotely, you must have a pretty clear idea of the do's and don'ts to making your data and privacy more secure. Regardless of what measure you use, it is always advised that you connect to FastestVPN. FastestVPN has all the advanced features such as NAT Firewall protection and internet kill Switch, which ensures your data is always secure regardless of what device you use.
Take Control of Your Privacy Today!
Unblock websites, access streaming platforms, and bypass ISP monitoring.
Get FastestVPN