How to Watch Joshua vs Parker on Xbox
How to Watch Joshua vs Parker on Xbox
By Johan Curtis No Comments 3 minutes
Your gaming console is not just to play boxing games but to also experience them on screen live! Watch Joshua vs Parker on Xbox without paying a dime with this simple guide laid out for you.
The mega-fight will be on a Saturday on the 31st of March 2018. The competing boxers look forward to taking 3 of the main heavyweight boxing titles.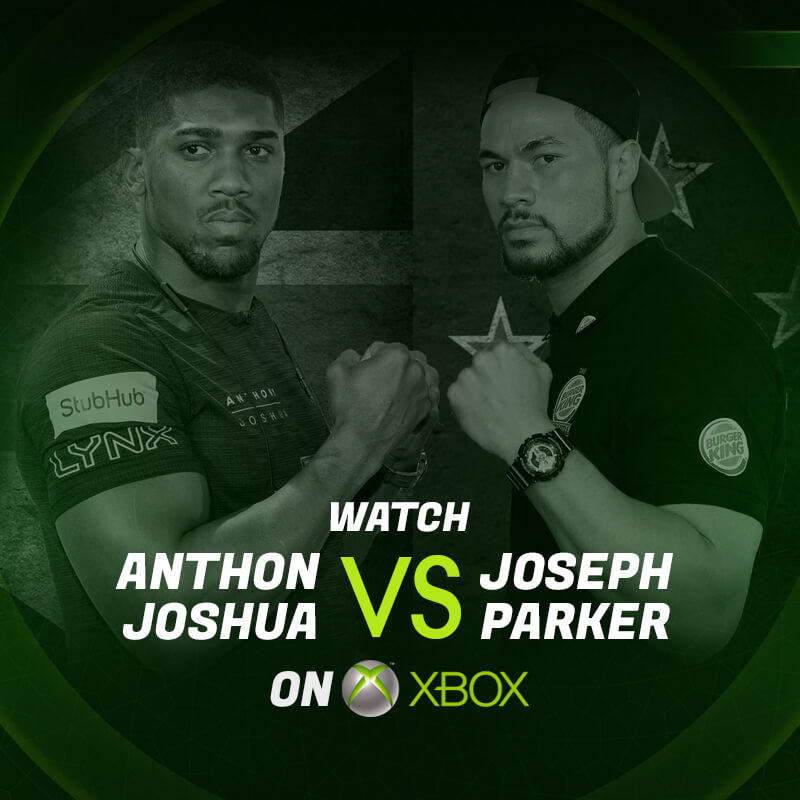 Everyone is excited for the actual fight so the winner can finally be revealed. Those not available in the country or who cannot make the venue for any reason at all, can simply turn their gaming console into an entertainment box and watch Joshua vs Parker on Xbox!
---
---
Steps to Stream Anthony Joshua vs Joseph Parker Live on Xbox
To stream Joshua vs Parker on Xbox live you simply need to follow the steps below. They have been simplified for you so they are as easy as 1, 2, 3!
Configure FastestVPN on the router.
During configuration, select the Russian server
Connect your Xbox to the router
Now launch internet browser on the Xbox
Visit https://www.1TV.ru/live
Enjoy Joshua vs Parker for free!
What you need to remember is that the channel is a Russian channel and is geo-restricted. Thus, it is necessary to use FastestVPN and connect to the Russian server.
---
Channels that will be streaming Joshua parker fight live
The fight between the two strong contenders will be broadcasted by all major online channels for boxing. All channels are not only paid channels but to top it off – they are also geo-restricted. Which means if you are outside the zone, you need a FastestVPN subscription in order to access the channels.
To find a channel that is free and lets you broadcast the event live is perplexing. However, as mentioned above, the Russian channel 1TV is both free and streaming the event live! Again, this is only available for streaming in Russia and thus will not be accessible if you are outside the region. But with FastestVPN having your back in the time of need, you can connect to a Russian server and watch the event live from anywhere in the world by just changing your actual IP to that of a Russian one.
A list of other (paid) channels where you can enjoy Joshua vs Parker on Xbox are:
Showtime (USA)
Sky Sports (UK)
DAZN (Canada, Free 1-Month Trial)
FuboTV (USA, Free 7-day Trial)
Again, remember that all of the above-mentioned channels are accessible in their designated location only and you will be blocked if you try to run in from anywhere outside the specified locations. Thus, it is necessary to be connected to FastestVPN before trying to access any of these channels and bypass broadcast censorship.
---

---
Conclusion
Given all the stats and figures, it can be said that the hype of the match is justified. Above 75000 fans will gather at the Principality Stadium in Cardiff to cheer on their favorite contestant. Those who cannot make it can do so with the help of this guide. To watch the Joshua vs Parker fight is a must! So be prepared to experience the match live through your screens. Enjoy Joshua vs Parker on Xbox hassle-free!