How to Watch Joshua vs Parker on Roku
How to Watch Joshua vs Parker on Roku
By Johan Curtis No Comments 3 minutes
Experience the thrilling boxing match as both fighters, Anthony Joshua and Joseph Parker, seek to become the undisputed champions. The only one will go home succeeding in achieving what they got in the ring for. Don't miss the fight on 31st March and experience Joshua vs Parker on Roku live without any inconvenience following this simple guide: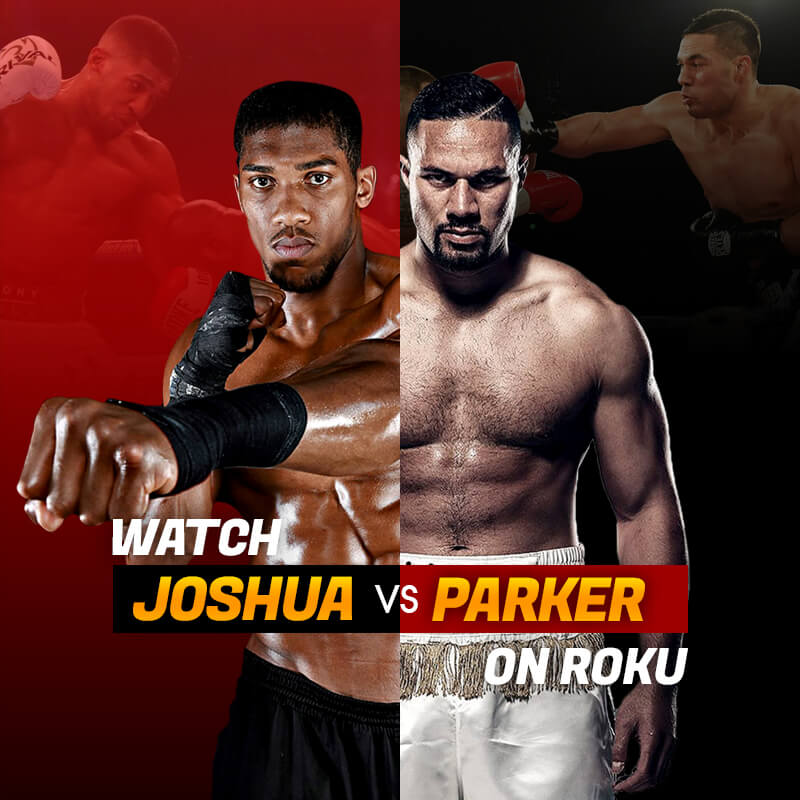 ---
---
Steps To Stream Anthony Joshua Vs Joseph Parker Live On Roku
Roku devices are excellent entertainers. The flipside is that it has a restricted number of channels. There are however two methods through which you can stream Joshua vs Parker on Roku.
Free channel that will be streaming Joshua Parker fight live is 1TV, that is a Russian channel. This is why it is geo-restricted and inaccessible outside Russia. So, for starters, you will definitely need a FastestVPN subscription, which can be easily done through the website's 'BUY VPN' section.
The two methods of streaming the event live on Roku are:
The initial steps for both are the same and as below:
Configure FastestVPN on Router with Russian server location
Next, connect your Roku device to the router
POPRISM
Now, for the first method this is what you need to follow after step 3:
Launch POPRISM web browser (browser for Roku devices)
Visit 1TV.ru
Stream the event live and enjoy it to the fullest!
---

---
Screen Mirroring
For screen mirroring, this is what is to be followed after step 3:
After router configuration, turn on screen mirroring on your Roku device
Now get your Android device and open Android internet browser to visit the website https://www.1tv.ru/live
Then go to the drag down menu and search for screen mirroring/smart view/screencasting
Next, search for available devices to connect to. Your Roku device should be one of them; click to connect
Upon connection, you will be able to see your mobile screen appearing on your Roku screens
And that is it. You are sorted to watch Joshua vs Parker on Roku for free!
---
Channels That Will Be Streaming Joshua Parker Fight Live
The most favorable channel to watch the fight on is 1TV that is a Russian channel. It can be streamed online as it is a Russian free-to-air streaming service. The fight will be shown live and you can enjoy it on all of your devices by visiting www.1tv.ru. If you use it with google chrome, you can have it translated into a language you understand. This channel is preferable because it is FREE.
There are other channels that you can access but they are PAID. Below are such channels listed:
DAZN (Canada, Free 1-Month Trial)
FuboTV (USA, Free 7-day Trial)
Showtime (USA)
Sky Sports (UK)
Sky Go NZ (New Zealand)
---

---
Conclusion
People around the world are gearing up and getting prepared for the electrifying boxing match. FastestVPN doesn't let broadcasting censorships get in the way and lets you have a revealing night watching Joshua vs Parker on Roku without spending a penny. 31st March is not far away, save the dates and watch history being made.