Is AliExpress Safe? A Comprehensive Guide to Secure Shopping!
Is AliExpress Safe? A Comprehensive Guide to Secure Shopping!
By Janne Smith No Comments 6 minutes
Is AliExpress safe? Cutting to the chase, all the negative reviews but exciting prices have brought you here, right? And the question's fairly rational: who wants to be scammed after all? But for a moment, it's an online thing.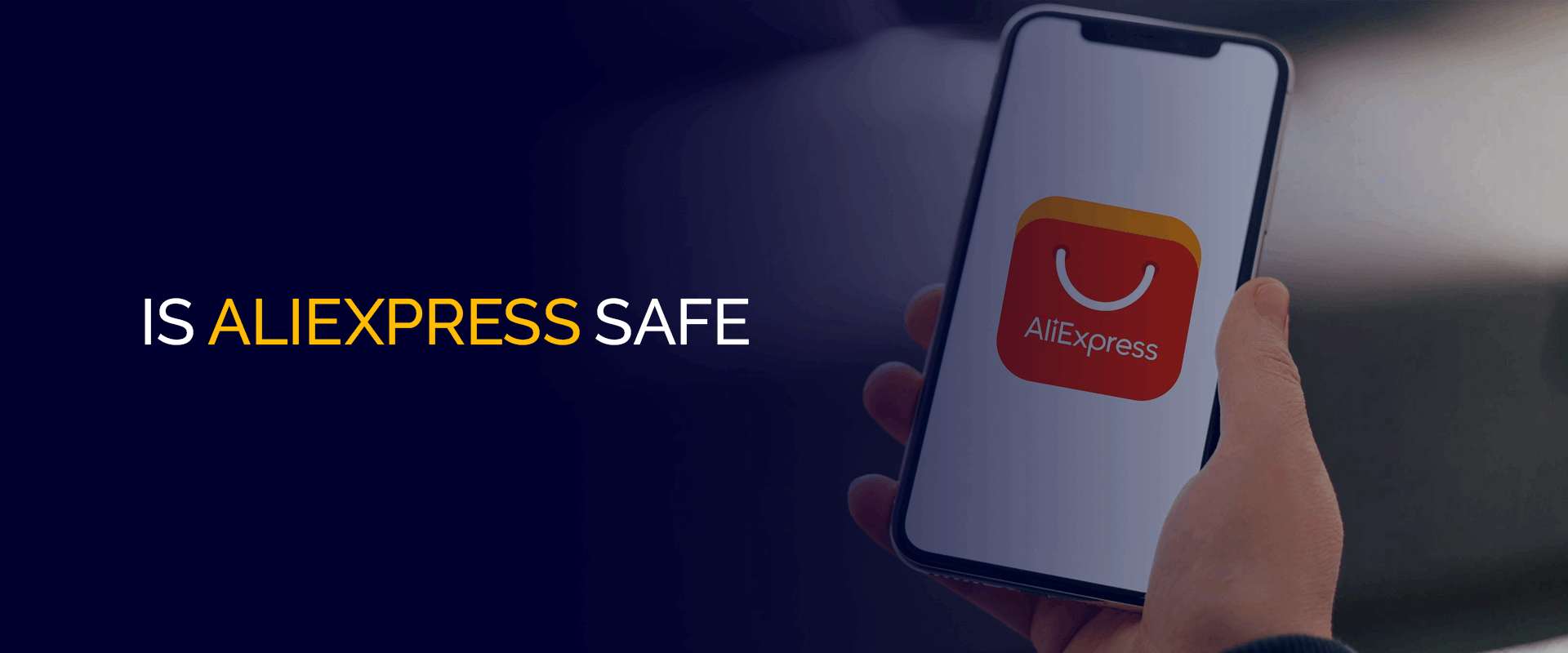 Like any online marketplace, AliExpress has its share of dishonest sellers prioritizing profit over customer satisfaction. However, AliExpress has succeeded as a popular online shopping destination for a reason.
For ensuring a seamless shopping experience on AliExpress, it's essential to be informed and take the necessary precautions. This article will walk you through how safe is AliExpress, its buyer security policies, and much more. Buckle up!
What is AliExpress?
AliExpress, launched in 2014 by Jack Ma, outlined a "102-year plan" to transform the global e-commerce environment on an unparalleled scale. It's a significant component of the Alibaba Group. It is a well-known e-commerce site not just in China but also internationally.
AliExpress, like its competitors, enables third-party businesses, primarily Chinese manufacturers, to list and sell their items rather than directly selling them. Its growth has been spectacular, notably in Russia, Latin America, and Europe, and it is now one of the world's top retailers, second only to Amazon.
Initially, Alibaba Group created its online shop primarily for bulk sales. This service was immediately adopted by dropshipping merchants throughout the world. Nonetheless, AliExpress' inexpensive pricing has attracted a broad spectrum of customers, considerably boosting the company's client base.
Today, from November 2022 to April 2023, the website got around 2.7 billion visitors while maintaining a minimum of 432 million monthly visits. This expansion and its present effect on the global e-commerce industry have sparked concerns about AliExpress' privacy practices and dependability.
Why Is AliExpress So Cheap?
Aliexpress was valued at $3.63 billion in February 2021, which is not surprising given that the site makes approximately $18,511 daily from marketing advertisements. Launched almost a decade back, AliExpress gained a major popularity due to the cheap products available on the site. But why is it cheap?
This is due to the Chinese government's objective of ensuring suppliers can obtain cheap materials. Furthermore, many raw materials are acquired locally, resulting in lower operational costs for firms.
China's giant manufacturing capacity for some commodities also helps with cost efficiency, reducing AliExpress buyers' pricing. Significantly, this cost decrease does not impair product quality, as AliExpress suppliers continue to supply high-quality items at low costs.
How Safe Is AliExpress?
Overall, purchasing on AliExpress is generally considered safe. However, caution is advised, just as it is when purchasing online anyplace else. Referring to that, in April 2023, there were 1,564 reports of online shopping scams.
It's crucial to remember that because you're buying from third-party sellers, AliExpress cannot guarantee the quality of the items or their quick delivery.
Furthermore, shipping rates sometimes include fees for China's postal service and more well-known and costly carriers such as DHL.
Simply said, if you verify seller feedback and thoroughly analyze product listings, AliExpress is a safe place to purchase. If your primary worry is safety, you may often buy identical things on Amazon and eBay, where you may obtain greater customer protection assurances.
How Safe Is It to Use AliExpress?
While you are constantly dealing with sellers on AliExpress, the company has built methods to handle possible buyer-seller problems. Explaining that here are the buyer and payment handling policies that AliExpress focuses on:
1. A Buyer Protection Feature
Looking into how safe is AliExpress, it offers a buyer protection option that functions effectively as a money-back guarantee. This applies if your order still needs to be delivered or fulfill your expectations. AliExpress, for example, has a 75-day buyer protection period. You can seek a refund if your item arrives after this timeframe.
If, on the other hand, the item you get is damaged, poor, or even counterfeit, you can file a dispute with the seller to resolve the issue. A complete or partial refund, a replacement, or a voucher might be included in this resolution. If you and the seller don't settle on an agreement within 15 days, AliExpress will decide on your behalf.
2. Payment Handling and Management
It is crucial to understand that when you make a purchase, the vendor doesn't get your cash right away. Instead, AliExpress handles all of your payment information, removing any concern about third-party merchants accessing your credit or debit card information.
In terms of payment, you can use your credit card or AliPay, which is identical to PayPal and Venmo. If you want to pay directly, only AliExpress can access your credit card information.
Alternatively, you may use your card to fund your AliPay account and utilize the sum to pay for your purchases. AliPay is largely recognized as a safe online payment mechanism, on par with, if not beyond, PayPal's security.
Is AliExpress Safe to Order From?
AliExpress provides a better level of security than is often assumed. Although both the firm and many of its third-party sellers are based in China, AliExpress offers strong buyer protections, secure information processing, and dependable payment mechanisms.
However, it's critical to use caution when picking products from the marketplace to ensure you get good value for your money and avoid fraud. While AliExpress has some great prices, it is easy to find counterfeit or low-quality items.
Ensure a Safe and Seamless Shopping Experience With FastestVPN
A trusted Virtual Private Network (VPN), like FastestVPN, provides additional protection while making online transactions by encrypting your data and isolating it from third-party hackers.
A VPN may also aid online privacy by hiding exposed IP addresses and avoiding location monitoring. Using a VPN when shopping online not only protects sensitive information from hackers but it may also provide access to unique bargains that are restricted by location or nation.
FAQs - Is AliExpress Safe
How long does it take for AliExpress to ship?
Orders are typically processed within one to five days by AliExpress vendors. Processing times may be extended if the item's size or quantity is difficult to handle or the order is customized.
Is it safe to use credit card on AliExpress?
It's safe to use credit cards on AliExpress. Being a subsidiary of the Alibaba Group, a well-known international organization, contributes to the platform's overall security. AliExpress uses safe payment techniques such as Escrow, which holds funds until you confirm the order's successful completion, assuring a secure transaction procedure.
Is Shein from AliExpress?
No, Shein isn't from AliExpress, but it got known through AliExpress. Later, it started selling out as a separate brand.
Is AliExpress better than Wish?
Regarding cost, product range, and customer service, AliExpress often outperforms Wish. Although AliExpress is recognized for its low prices, shipment periods may be lengthy, usually lasting up to two months. Furthermore, AliExpress has a more lenient return policy, allowing you to return things within a 30-day period without paying shipping expenses.
Wrapping Up
Starting with a startup capital of $60,000 and a team consisting of 18 individuals – Alibaba is now the 40th most valuable company by its market cap.
Meanwhile, AliExpress is known among the majority for its affordable prices and fast shipping, but doubts about online scams linger. However, if caution is observed, the chances of these scams are as low as zero.
Take Control of Your Privacy Today!
Unblock websites, access streaming platforms, and bypass ISP monitoring.
Get FastestVPN