FastestVPN App – iOS Update 2.3.0 Fixes and Improvements
FastestVPN App – iOS Update 2.3.0 Fixes and Improvements
By Johan Curtis No Comments 2 minutes
We are rolling out an important iOS app update. The update focuses on stability improvements and addressing issues reported by users.
The update can be downloaded from our Apps page or through the iOS App Store.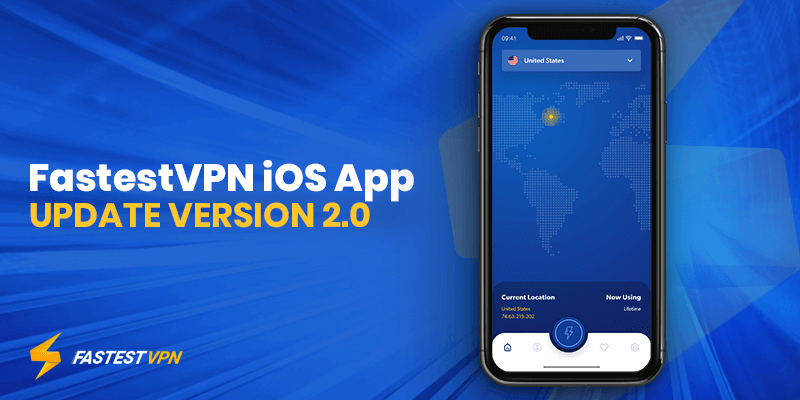 Fixed Issues:
Fixed the issue where iOS system notification asks the user to allow VPN connection every time the user tried to connect to a server.
The app launches and crashes immediately on iOS 10.
The app becomes unresponsive.
VPN does not connect after switching from Wi-Fi to cellular data.
VPN connection gets stuck when a user tried to switch from Wi-Fi to cellular data and the user has to disable the VPN connection manually from Settings.
Protocol connectivity issues for IKEv2.
Connecting to the VPN server takes several attempts.
The app connects to a random server automatically upon launch.
The app displays a timer expired message after it fails to connect to the VPN server.
A "No internet connection" message follows on every server connection.
The app requires fingerprint verification every time.
Clicking on "Forgot Password" resets the password without sending reset links to the user's registered email address.
The app does not log-in with the new password until it is reinstalled.
Improvements:
New user interface with user-friendly navigation
Internet Kill Switch is now implemented at the back-end.
Smart Connect feature has been introduced in this build.
FastestVPN will continue to receive fixes and improvements as we discover more issues. Through this update, users can expect to have a more stable experience while using FastestVPN on their iOS devices.
If you have feedback or want to report an issue, please reach out to us via support.fastestvpn.com.
Take Control of Your Privacy Today!
Unblock websites, access streaming platforms, and bypass ISP monitoring.
Get FastestVPN