How To Improve Your Website's Functionality
How To Improve Your Website's Functionality
By Nick Anderson No Comments 3 minutes
The internet is saturated with websites that do just about everything. Blogs, media, guides, magazines, and more are represented by tons of successful websites. If you are vying for a prominent place, you need a website that gets everything right.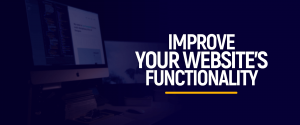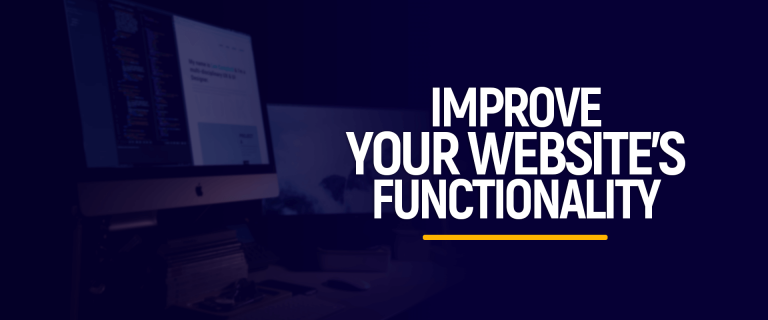 Of course, if you haven't chosen a worthwhile niche and don't provide quality content, you will get nowhere. But even if your content is of the highest quality, there are other factors that can get in the way of your success.
This includes functionality. If your website does not work well, is often offline, and is slow, it will get low SEO scores, regardless of the content.
Here is how you can improve your website's functionality and bolster your success.
Check your coding
Inefficient coding is one of the biggest culprits when it comes to slow and low-functioning websites. If you are personally coding your website, you need to make sure that your coding is clean and efficient. "Good enough" will get your content online, but not to the top of the search engine listings.
Ask for a second opinion if you're not sure whether your coding is efficient. It can transform your functionality.
Compress media
Higher quality isn't always better. This is true when it comes to media such as images and video on your website. High definition photos are data-heavy – visitors will be loading megabytes worth of data for each image, rather than kilobytes. This significantly slows down your site, in addition to disadvantaging visitors who are using capped data plans.
You can compress any media to make it a small fraction of the size, thereby greatly improving website functionality.
Fast hosting
If you're trying to figure out how to speed up a website, one of the steps you need to take is to check how effective your hosting is (see what Verpex™ says about that). Shared hosting plans work on the assumption that none of the websites hosted will get huge influxes of traffic. If you or another website gets a sudden surge, the whole server will come under strain.
Furthermore, some web hosting providers simply do not deliver when it comes to functionality. Switch to hosting that is consistently fast and reliable.
Data-heavy ads
Advertising is one of the most effective ways of making money online. This is why many website owners are quick to sell ad space on their web pages. Unfortunately, if you're not careful about who advertises and how they advertise, you can cause a number of problems for your visitors.
Data-heavy ads that automatically play video content slow down your website and drain visitors' data. It is incredibly frustrating for your visitors, and may well drive them away.
When you do sell ad space, make sure that only certain types of media are supported and that the advertisers are scrupulous about how they target customers.
Updates
Finally, one of the simple fixes to slow or poorly functioning websites is to check whether there are any updates to your hosting or CMS. Sometimes, all it takes is to install the latest updates to get your website back on track.
Poorly functioning websites do not do well on search engines and frustrate visitors. Pay attention to how your website functions, and not just the content you provide. Many companies neglect their website's functionality and end up driving away potential customers. Depending on where your company is, you can outsource this to a leading NYC company that can make sure that your website functions well.
Take Control of Your Privacy Today!
Unblock websites, access streaming platforms, and bypass ISP monitoring.
Get FastestVPN