How to Watch HBO Max –HBO Max, HBO Go and HBO Now Explained
How to Watch HBO Max –HBO Max, HBO Go and HBO Now Explained
By Nick Anderson No Comments 5 minutes
There was a time when rental tapes and DVDs were a thing, then came digital streaming services, and entertainment has never been the same. Instead of walking to the store, you fire up a digital service, select from a catalogue of movies and TV shows that span multiple genres, and hit play. And all that for a small monthly fee.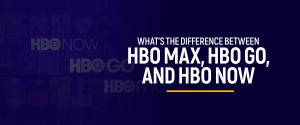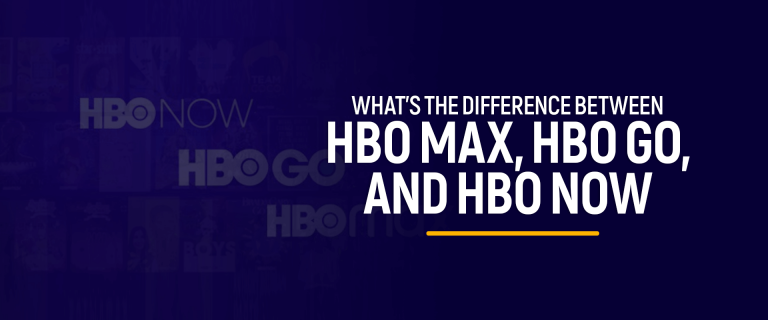 HBO is one of the leading channels worldwide, so it was natural that with the advent of digital services, HBO would make its catalogue of TV shows available on-demand through its service. Thus, HBO Now and HBO Go were launched. Where HBO Go is the service that allows cable TV subscribers to take their viewing online, HBO Now served as a standalone service that could be ordered without the cable subscription.
The next in HBO's lineup is HBO Max. The service launched on May 27, 2020, and aims to consolidate Warner Media's TV shows and original offerings. The service will continue to evolve to include all the HBO shows that you love plus new exclusive content that will help HBO Max stand out among its competition.
We'll explain to you how much it costs and how to watch HBO Max unrestricted from anywhere in the world.
HBO Go is Discontinued
With the launch of HBO Max, Time Warner has discontinued HBO Go. Furthermore, HBO Now has been rebranded to HBO Max. If you have an HBO Now app right now, the latest update will upgrade it to the HBO Max branding.
The idea is to streamline everything, put everything under one roof. Previously, the existence of multiple options created confusion among customers. Warner Media plans to support HBO Max through exclusive content that will put in at the forefront of digital streaming.
HBO Max Pricing and Availability
The digital streaming service is available to customers who already pay for HBO. Existing HBO Now, customers can access HBO Max free of charge as the service is now being rebranded. Deals with cable providers who offer HBO through their cable network will allow consumers to get HBO Max free of charge. The list of providers who offer HBO Max includes AT&T, DIRECTV, Cox, Xfinity, Spectrum, Verizon Flos, Hulu, and YouTube TV.
HBO Max is priced at $15 per month. The subscription includes everything under the HBO umbrella, plus content from DC and Warner Bros. The service will also include TV shows from other channels such as CBS. It's pricier than Netflix and Hulu but does provide a bigger library of content given its partnership with other channels and Warner Media's ever-growing production of movies.
A 7-day free trial is available to every new member.
HBO Max covers pretty much all of HBO Now's supported devices, except for Amazon FireStick and Roku. Both of them should get support somewhere down the road. Meanwhile, here's a list of devices that supported the HBO Max app.
Apple TV
iPhone, iPad and iPod
Windows
Mac
Android
Android TV
PlayStation 4
Xbox One
Chromebooks
Chromecast
Samsung TV
HBO Max is available only on Samsung's 2016 TV series and onwards, and for Android TVs running Android 5.0 and above.
What to Expect from HBO Max
HBO Max is primed to be another exciting digital streaming service for entertainment buffs. Warner Media is investing heavily in original content that will be exclusive to the service. Like Netflix Originals, Max Originals will be delivered in its entirety on release. So you don't have to wait for new episodes each week.
Warner Media promised 10,000 hours of content available at launch with more to follow throughout the year and beyond. The highly-anticipated Zack Snyder's Justice League will premiere exclusively on HBO Max in 2021 and finally gives fans the definitive version of the 2017's theatrical release. More original content includes Let Them All Talk, Superintelligence, Made for Love, Green Lantern, Justice League Dark, College Girls, The Flight Attendant, and much more. HBO Max has a slate that runs throughout the year, giving you new and original content almost every month.
How to Watch HBO Max
Like other digital streaming services, HBO Max is available in select regions. The rollout phase includes a limited number of regions. So, it might not be available in regions where other services such as Netflix are present. But, HBO Max is accessible from anywhere in the world through a VPN.
FastestVPN unblocks HBO Max for you on any device you own. Here's how:
Download FastestVPN's app for your device.
Launch the app
Connect to any United States server.
Log in to the HBO Max app and start streaming.
Conclusion
HBO Max is set to be another treat for viewers. Although it has just begun, there is much to come – it's value will continue to unfold in the coming months. You can take HBO Max for a test by signing up for a free trial. Simply connect to FastestVPN if geo-restriction gets in your way.
Take Control of Your Privacy Today!
Unblock websites, access streaming platforms, and bypass ISP monitoring.
Get FastestVPN