The Official Guide on How to Install SportsDevil Kodi
The Official Guide on How to Install SportsDevil Kodi
By Johan Curtis No Comments 5 minutes
Kodi fans everywhere are rejoicing over the fact that the last version of Kodi has been released, Kodi 18 Leia is home to numerous exciting features and various options. You can learn how to install SportsDevil Kodi addon for Kodi 18 Leia by following this step-by-step guide. Allowing you to watch the best sports content from the latest Football match-ups and much more.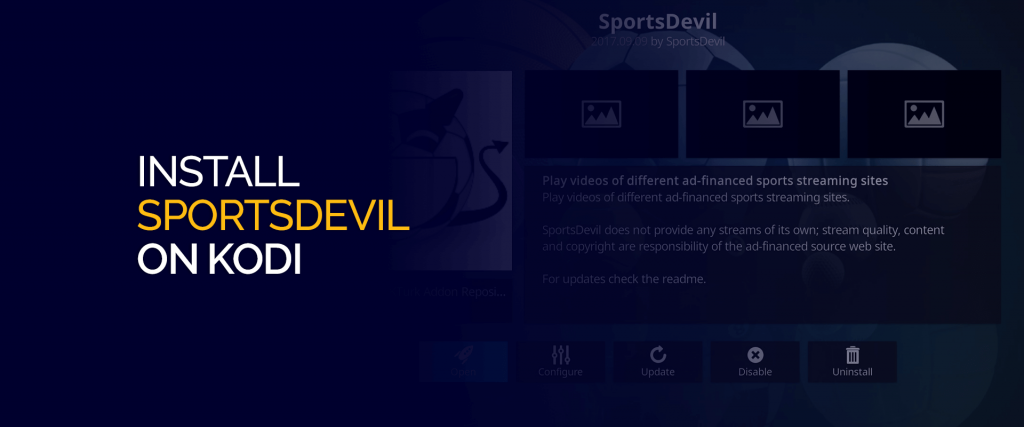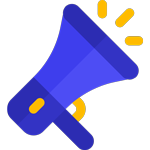 Stream Unrestricted with FastestVPN
Note: In 2019 the team at FastestVPN also introduced a revolutionary new pocket-sized Wi-Fi router, which should allow you to download and install SportsDevil Kodi, completely unrestricted. The router is equipped with the latest encryption technology, and serves the same purpose, as the VPN service.  However, it also adds speedy internet access to the mix.
What is SportsDevil Kodi?
SportsDevil is a highly-recommended Kodi addon and downloaded by millions of Kodi users on a daily basis. With SportsDevil, you can stream sports from numerous channels at absolutely no cost.
What is Kodi 18 Leia?
Kodi's latest version was announced back in April of 2019 and has been a huge success. The developers at Kodi focused on making this version of Kodi more gamer-friendly with external console support. However, that's not the only new feature they introduced, a full list of their features can be seen on their website. When you install SportsDevil Kodi you can expect to watch sports in HD.
How to Install SportsDevil Kodi 18 Leia
The following steps below guide you on how to install SportsDevil Kodi for Kodi 18 Leia:
Open 'Kodi' > Go to Settings in the top left > Select File Manager > Double tap Add Source > None
Add the following URL: http://kdil.co/repo/ > Name the source, 'Kodil Repo'> Click OK
Tap 'Esc' on your keyboard to return to the main menu > 'Add-ons' > My Add-ons > Install from Zip File
Select Kodil Repo > zip > Wait for the notification to pop-up
Press 'Esc' again to roll back to the home menu> click Install from Repository >Kodil Repo > Video Add-ons > Sports Devil
Wait for the plugin to install and when it finishes > Click the 'enable' sign, which should appear in front of SportsDevil
Go to Home Screen once finished > Video Add-ons > SportsDevil
If a list of channels appears for streaming then you have successfully managed to install SportsDevil Kodi.
How do I add SportsDevil to Kodi 18 Leia?
When you first install SportsDevil Kodi, you might run into a few issues if it's not done properly. SportsDevil is the most-preferred Kodi addon for sports fans across the globe; from the latest Wimbledon matches to the Champions League finals, it serves all.
Follow this guide to install SportsDevil Kodi.
Open Add-ons in Kodi> Install from Zip File > Look for the downloaded Zip file > Tap zip > Wait installation process to begin.
Go back to Install from Repository > Select Kodil Repository > Video Add-ons> SportsDevil > Kodil Repository > Select Install > Wait till the SportsDevil Kodi repo is installed.
Issues/Problem when you install SportsDevil Kodi
How to Update SportsDevil on Kodi?
The easy fix to this issue is that when you install SportsDevil Kodi you need to:
To check for updates regarding add-ons you have installed, or first go to the Kodi home screen > Addons > Video Add-ons > Available Updates.
If an update is available then SportsDevil shall update on its own. The process to install the update might take a few moments.
Download Failed When I Went to Install SportsDevil Kodi
This problem can arise due to a number of different reasons. It's a common error when you install SportsDevil Kodi if the repository URL isn't typed incorrectly or the website itself is undergoing maintenance at that moment. Normally there is no reason to worry, just wait for a while if the website is undergoing maintenance, or check to see if the URL is entered correctly, and you should be able to install SportsDevil Kodi.
How do I get rid of the Check Log Error?
It's another common error when you install Sports Devil on Kodi. The check log error appears due to a cache pile-up when you aren't using the add-on or the repository has expired or is in the process of updating itself.
You can fix this error by checking whether the repository is active or not, and if it's not then that means the repository you used to install SportsDevil Kodi has become obsolete. The same goes for any other add-on as well.
Conclusion
We also recommend you subscribe to FastestVPN for streaming with SportsDevil without any restrictions. Becoming anonymous allows you to use third-party add-ons without the ISP detecting your every activity.
Sports Devil is one of the many excellent Kodi addons for streaming Movies and TV shows. Check out our blog for more Kodi addons.
Take Control of Your Privacy Today!
Unblock websites, access streaming platforms, and bypass ISP monitoring.
Get FastestVPN