The Best Plex Plugin in 2021
The Best Plex Plugin in 2021
By Nancy William No Comments 7 minutes
With Plex previously removing its official Plugin Directory, it might get a little frustrating going through websites that claim to list the best Plex plugins that don't work. After testing many, I've listed only ones that do work and that are the best for a particular device! However, if you're just here to know how to install the best Plex Plugin, then skip to the tutorial below!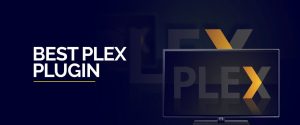 Table of contents
About Plex
Plex is one of the more popular applications, opening doors to all entertainment enthusiasts, who'd like to access media libraries ranging from movies, TV shows, or games, from anywhere in the world and on any device.
The application, which is free on a basic level, provides users the ability to set up a media server that can be accessed anywhere via the internet. It's as simple as accessing files on the local network server – except Plex allows you to access your stored content outside of a local network.
The popularity of Plex has led to the development of plugins. These plugins extend the capabilities of Plex by offering helpful features or the ability to stream outside of your media servers from other services.
However, Plex had previously decided to remove plugin support, mainly for those that required play content or UI support. It's why we only go for the best Plex Plugins that actually work in 2021. Our team and I are continuously testing and updating the plugin list every time we find new results!
What is a Plex Plugin?
As mentioned above, Plex is an entertainment service that holds access to libraries containing movies, music, TV shows all available for streaming or downloading. Plex channels are essentially Plex add-ons, allowing you to play your favorite movies, TV shows, and documentaries.
Because there are Plex add-ons or plugins available that aren't working nor produce reliable outcomes, we've tested and listed only the best Plex plugins for you to install on your device. Just before we get to the list, here's how you can install the best Plex plugin.
How to install the best Plex plugin manually
Downloading the best Plex Plugins is quite straightforward and needs to be done manually. It can easily be found on the best Plex forums.
Open your device and go to the Plex Forum or from another source, which has a variety of Plex plugins for you to choose from.
After opening the link click on the Plex channels, you wish to install
Now, you shall be redirected to another page > Click on the 'Clone or Download' option > finally, select to download the zip file.
Once the zip folder is downloaded on your device, you shall need to extract the download the file.
Copy the extracted file and its contents and paste in the Plex Plugin folder by right-clicking on the Plex media server, and you're all set.
How can a VPN improve your experience on Plex?
Most users wonder why we use a VPN for Plex. Firstly, Plex can be great for streaming, however, there are a few obstacles that might hamper the overall experience, regardless of choosing the best Plex plugin. For starters, fast speeds are a must for any streaming. If you're experiencing a slower or obstructed playback on Plex despite having paid for faster internet, it could mean you're experiencing ISP throttling.
Other issues are surrounded by online threats or copyright violation laws when you download the wrong content. Using a VPN (Virtual Private Network) is something that could help lower the issues or risks.
For that, I recommend using FastestVPN. It comes equipped with a wide range of security features and customer-friendly options, so you have no reason to worry when subscribing to their services.
Due to these security features, third-party sites and hackers will not be able to target you with advertisements, dangerous malware, or phishing attempts. Plus side? FastestVPN can help boost the speeds by allowing you to bypass ISP throttling.
Top 6 Best Plex Plugins in 2021
The best Plex plugin isn't easy to choose, which is why we've tested and listed only the best working ones in 2021. The list is always updated according to the current varying changes so that you never have to worry!
WebTools featuring the Unsupported App Store
To start off and top the list for the best Plex Plugin, we have WebTools that is popularly known worldwide, and in fact is the most widely-used Plex plugin. WebTools can be called a collection or bunch of tools available for the Plex Media Server.
It offers users access to a full range and variety of media content, access to subtitle management, log files, media search, server technological information and more! What's more is that WebTools features the Unsupported App Store.
Because the official Plex plugin directory closed down, the Unsupported App Store offers users the best alternative Plex plugins to choose from and install. Through it, you will have access to unofficial Plex channels and more.
Tautulli is another great Plex plugin that makes a great addition for those who'd like to share their content libraries with other users. One of the best perks about Tautulli is that it offers a detailed server statistical view of what content was watched in real-time, and how the file was played or watched. It even gives out notifications triggered by specific servers, and sends out notifications to users concerning the release of new content. Other than this, there are many other Tautulli features that come with it.
Bazarr works as one of the best subtitle generators where it searches, upgrades, and generates the most accurate subtitles for all your Plex media files. It's been matched to function a little like Sub-Zero (which we'll introduce further down the list) but produces a much wider variety of subtitles compared to Sub-Zero. Plus, this plugin is designed as a blend to work alongside apps Sonaar and Radarr, especially since that is where Bazarr gets most of the information from. This plugin can easily be installed via Python, Docker, or simpler through a Windows download.
IPTV services are known worldwide to allow users access to unlimited streaming possibilities. With that said, Cigaras IPTV is one of the best Plex IPTV services that works. With it, users have access to innumerable broadcasts, and allows you to add content through URLs or M3U playlists found on Google. With this app, you also have the opportunity to control customizable channel logos, categories and other program guides.
If you like how WebTools works, then maybe you'd like an alternative to it called Sub-Zero. It curated its subtitles from 9 different websites, which also come in different languages making it more user-freindly. Since there is no user interface available for it anymore, you could still set it up with Kitana (read about it below.)
Kitana is a little like the Unsupported App Store, allowing users an easy way to manage and access all of their Plex plugins. At first, Kitana was created as a sub-part for Sub-Zero but has now managed to make it as a single interface where you will be able to manage all Plex plugins. What is also unique about Kitana is that this plugin can be installed across multi-platforms, be it your desktop or your smartphone.
FAQs
Do Plex Plugins work?
No, but the third-party plugins do. Just because the official Plex has discontinued its Plugin directory doesn't mean you can't access it using third-party plugins that can ve installed manually.
Where are "Plex Plugins" stored?
Plex Plugins are stored on your device or system in separate folders of your Plex media server. Only extracted Plex plugins from the zip files are stored on this folder normally with a changed name. To access these plugins just head to
User
AppData
Local
Plex Media Server
and then plugins.
Does WebTools still work on Plex?
At the moment, Webtools is not being actively worked on but it will still be maintained until the Plex Plugin support gets removed.
Can I add Netflix to Plex?
Yes, there is a Netflix Plugin called Silvernight available for Plex. This Netflix plugin contributes towards the video section of your Plex library. You will be able to browse movies, TV shows and more from Netflix and stream them within Plex. The only drawback is that the Netflix Plex plugin is only supported on macOS X version.
How can we add channels to Plex?
All you need to do is download a third-party Plex plugin bundle from either Plex Forum or GitHub, unzip the folder, and copy it to the Plex Media Server directory folder, and start streaming!
Is there a way to add the Unofficial App Store to Plex?
Yes you can. This step is necessary if you'd like to use any of the Plex plugins mentioned on the list above. Here's how you can get started: First, download and install WebTools. Now, unzip the bundle. There will be an unarchived version, move it into the Plex Plugins Folder. Next, head to the Plex plugin management page to see the WebTools add-on installed. Launch the plugin and copy one of the URLS and paste it in your web browser. Now, if you have an account, log in with your Plex username and password. Look for the plugin you need or one from this list, and click on Install. That's all! The add-on is now added to Plex.
Why Use a VPN with Plex Plugins?
Plex has hundreds of the best live TV channels available. However, due to geo-restrictions, some of these channels may not be available in your area, by subscribing to FastestVPN you are able to get over this hurdle. Nevertheless, it is also true that some channels may require you to subscribe to their services, but that is not to say that there are no free-to-use channels. Many of the popular channels include NBC, BBC, ITV, The CW, CBC, Fox, and much more.
Conclusion
After following our blog on what the best Plex Plugin is and how to install Plex plugins manually, you should also subscribe and install FastestVPN to mask your IP address behind a more secure one. It allows you to access numerous geo-restricted plugins.
VPN also eliminates any unwanted advertisements, harmful malware, and phishing attempts.
Take Control of Your Privacy Today!
Unblock websites, access streaming platforms, and bypass ISP monitoring.
Get FastestVPN