How to Choose the Best MDR Service Provider
How to Choose the Best MDR Service Provider
By Nick Anderson No Comments 3 minutes
Organizations in all industrial sectors keep an eye out for any cyber security threats or new risks to guard themselves. With proper protection, they can respond to the threat when identified. For this purpose, cyber security professionals are needed. However, there is a lack of professionals in this field. According to Info Security Magazine, three million cyber security professionals are needed to cover this shortage.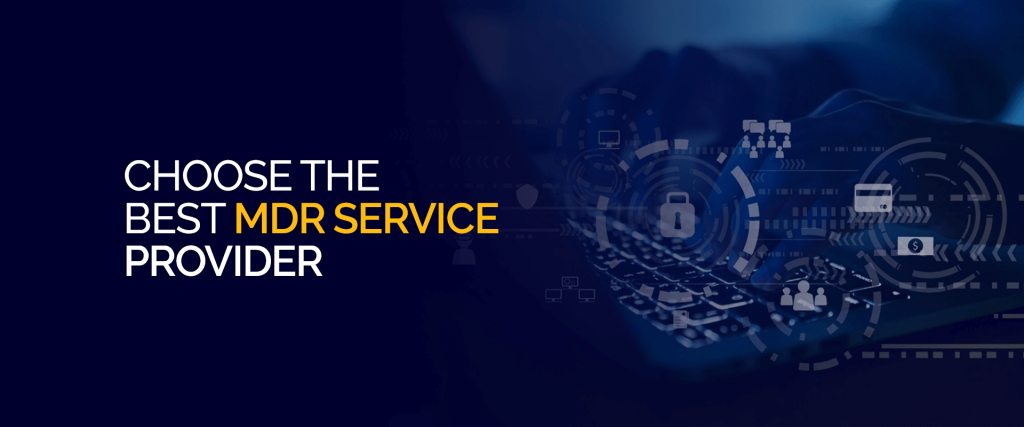 Modern technologies like Extended Detection Response (XDR) and Security Information and Management System (SIEM) help organizations identify threats and minimize them. However, they miss many elements needed to stay secure in the world of cybercrimes.
Managed Detection and Response (MDR) overcomes the shortcomings of business security systems and protects the data and assets even if the threat dodges the organizational cyber security controls.
Many MDR service providers are present in the cyber market, but few provide valuable MDR services. Therefore, organizations must know how to choose the best one to protect from cyber attacks. Here are some things that should be considered before opting for MDR services.
How to Select the Best MDR Service Provider
1. Technology
When MDR services were first introduced, they were endpoint focused only and provided endpoint detection services. However, now they provide threat hunting and detection far beyond an organization's endpoints. Since many businesses have moved towards online systems, the risk factor has increased.
An MDR service provider must have strong endpoint detection and response (EDR) knowledge. They should also have experience with XDR and STEM technologies to bring the forensic and threat telemetry data from the organization's IT infrastructure.
2. Threat Detection Methods
Though MDR security includes threat detection, each service provider's detection method varies from the other. Most of them hunt for periodic threats, but some have complicated processes. Traditional MDR service providers hunt the threats through data from logs, but it is limited to specific data.
Modern threat hunting involves researching and looking for threats from historical data and current states of systems too. The best MDR provider is one that gives a 24/7 monitoring service with real-time investigations and analysis.
3. Response
Some MDR service providers only detect the threat and suggest how to move forward with it. However, the best service provider is the one who identifies the threat and helps the organization to stop it from spreading.
4. Experience in Research and Field
It is crucial to choose the MDR service provider with field experience. It gives the ability to make changes in the organization's IT infrastructure to respond to threats. MDR service providers without experience could end up making hasty decisions that can result in negative penalties.
MDR service providers should also be able to research and incorporate other cyber security options to provide maximum protection against threats through intelligence. The provider should have a firm grip on reverse engineering malware, breach investigation conduction, and a strong research team to tackle security threats.
5. Culture
Culture is an essential aspect of creating a long-term association with the MDR service provider. Consider the operating model, working scheme, conduct, consistency, and credibility of the service provider before creating a long-term partnership. The best MDR provider can detect and respond to the threats on time. This way, they can optimize the infrastructure to boost the return of investment (ROI).
Endnote
Organizations and businesses working online are at the risk of cyber security threats. MDR service providers can help them detect threats and prevent harm caused by them. The best MDR service provider should have knowledge of modern methods and experience in research and field to minimize the risk of data loss through cyber crimes.
Take Control of Your Privacy Today!
Unblock websites, access streaming platforms, and bypass ISP monitoring.
Get FastestVPN