Best Hacker Movies / TV Shows (1969 – 2021)
Best Hacker Movies / TV Shows (1969 – 2021)
By Nancy William No Comments 11 minutes
Calling all cybersecurity and cybercrime movie fanatics! Do you feel the thrill of hacker and cybersecurity movies or TV shows? Looking for a couple to binge-watch? You're headed in the right direction! We've curated a list of the best hacker movies and TV shows that is bound to give you that exhilarating feeling you're craving for!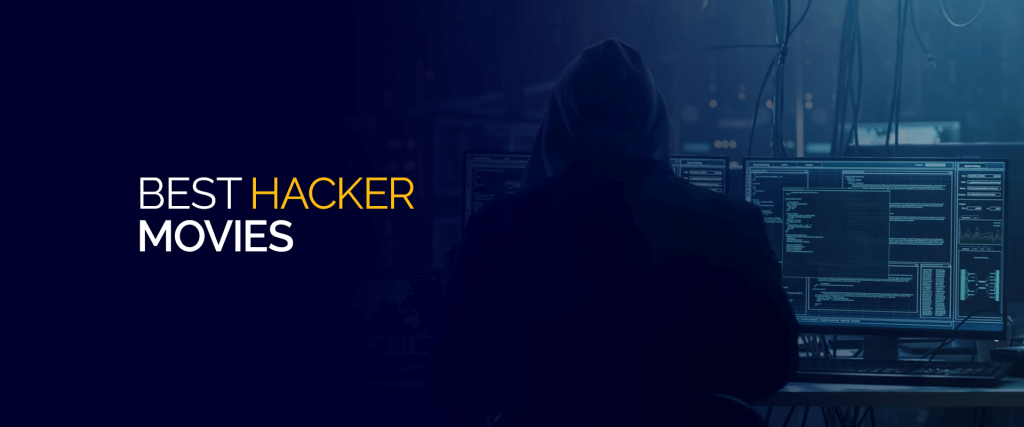 All the hacker movies and TV shows on this list are ranging from classics dating back to the 1900's till new releases this year 2023.
Although most of the movies/TV shows listed pack a heavy punch in action and thriller, you'll be surprised at how many similarities they have with real-life cases. In fact, most of them took inspiration from real-life events, like Snowden, who leaked highly classified information from the NSA.
We've listed the best hacker movies and shows according to their release dates, giving you the liberty to jump to a movie or show from a particular year. However, not all options are entirely about hacking and cybersecurity, but have hints of it around the same theme.
Table on Contents
11 best hacker movies / TV shows
These 13 hacker movies and TV shows are currently the best and most popular. They've not only got the best IMDb ratings, but the most thrilling storylines. Some of them are even based on true events. So, without ado, the best hacker movies/TV shows of all time are:
The Matrix (1999)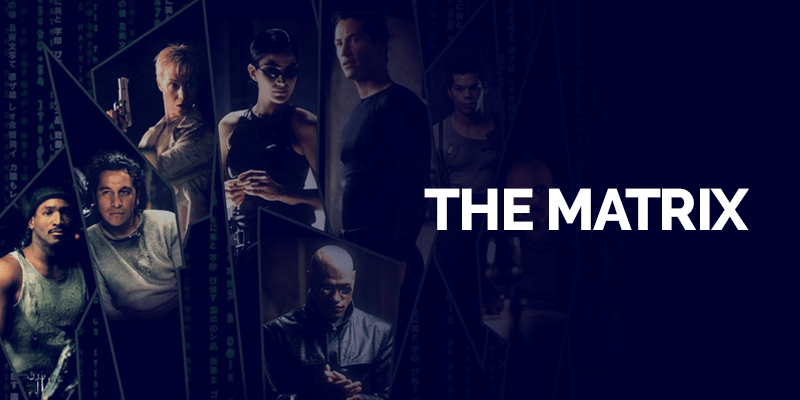 IMDb rating: 8.7/10
Trailer link: https://www.youtube.com/watch?v=GuE0Mtr-w6g
Starring the very talented Keanu Reeves and Laurence Fishburne, we have the best hacker movie of all time, called The Matrix. It's got a whopping rating of 8.7 on IMDb. It highlights a computer hacker called Neo (Keanu), who's asked to choose between a red or a blue pill. He chooses the red pill and uncovers much that had been ignored. It brings forth a simulated universe controlled by machines that fuel their world with humans. He then joins a justice group of freedom fighters in an inevitable war against the machines. The latest version will hit the screens towards the end of 2021, called "The Matrix Resurrections."
Mr.Robot (2015-2019)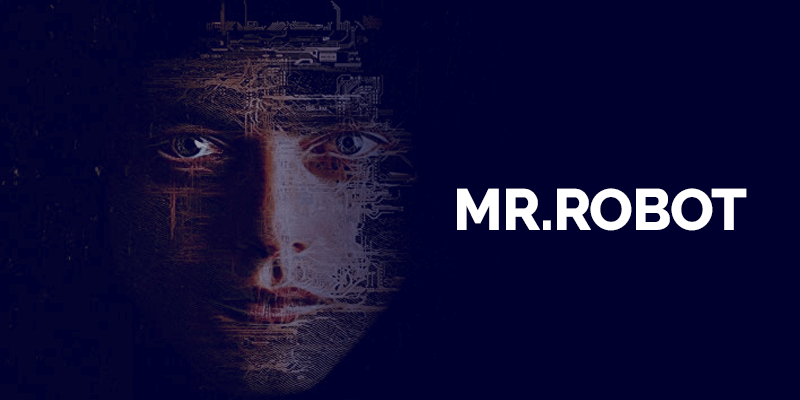 IMDb rating: 8.5/10
Trailer link: https://www.youtube.com/watch?v=U94litUpZuc
This series made it to the list of best hacker movies / TV shows for a number of reasons. It stars Rami Mallek, who's better known for his key role in Bohemian Rhapsody. He plays a very diverse role in the hacking series called Mr.Robot. His character "Elliot" depicts a young, talented cyber security engineer and hacker, who also suffers from a condition close to Schizophrenia. He works for E-Corp, and later on uncovers some harmful truths about the company. Elliot was approached by a vigilante group led by Mr.Robot who's planning on taking down E-Corp. He's now left at the crossroads. So, what will he choose as the moral dilemma unfolds.
Citizenfour (2014)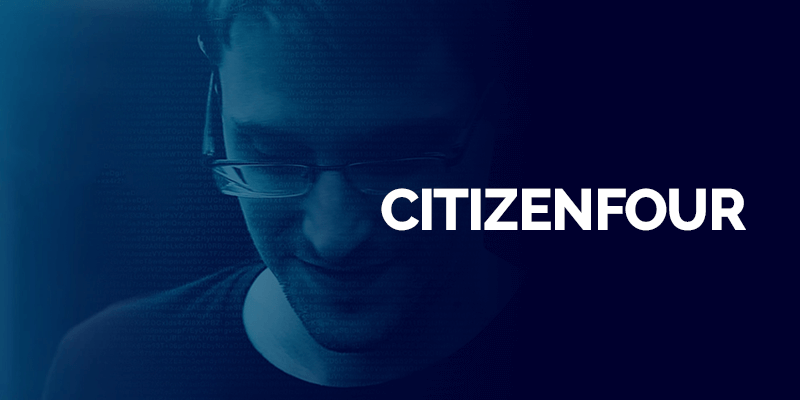 IMDb rating: 8/10
Trailer link: https://www.youtube.com/watch?v=XiGwAvd5mvM
If you're more into documentary films, Citizenfour should make it to your top 5 list of best hacker movies or shows. American documentary film director/producer Laura Poitras one day receives an encrypted email from someone called Citizenfour. It was an offer to get an inside scoop and information on the illegal wiretapping practices and other scandals that the US National Security Agency were involved in.
Who Am I (2014)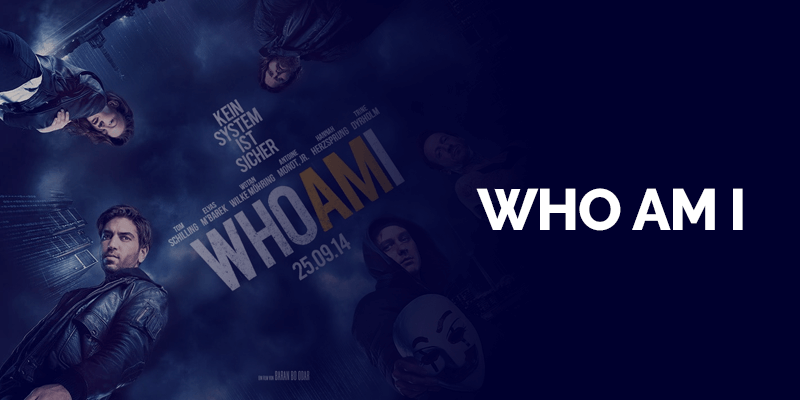 IMDb rating: 7.5/10
Trailer link: https://www.youtube.com/watch?v=5vnjheCqRIs
From a nobody to one of the most wanted hackers in the world, a young German man called Benjamin is about to have his world turned upside down. He joins a group of subversive hackers called CLAY (Clowns Laughing @ You.) CLAY aims to gaslight campaigns where they are the voice of an entire generation. However, things take a darker turn when they're hunted down by cybercrime investigator Hanne Lindberg.
Snowden (2016)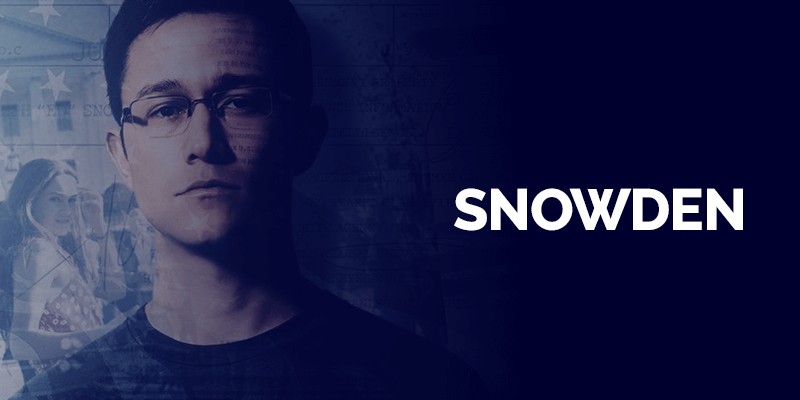 IMDb rating: 7.3/10
Trailer link: https://www.youtube.com/watch?v=QlSAiI3xMh4
If you're a true fan of cybersecurity movies or just love cybersecurity in general, then make sure you keep "Snowden" on your list for your next watch! Based on a true story, Edward Snowden uncovered many top-priority data when he left his job at the NSA. He wants to uncover the NSA for all they're worth, being part of a major scandal while collecting communication data from ordinary folk, to terrorist groups and governments. He may have become recognized as a national traitor, but he was a hero to most in the world.
Die Hard 4.0 (2007)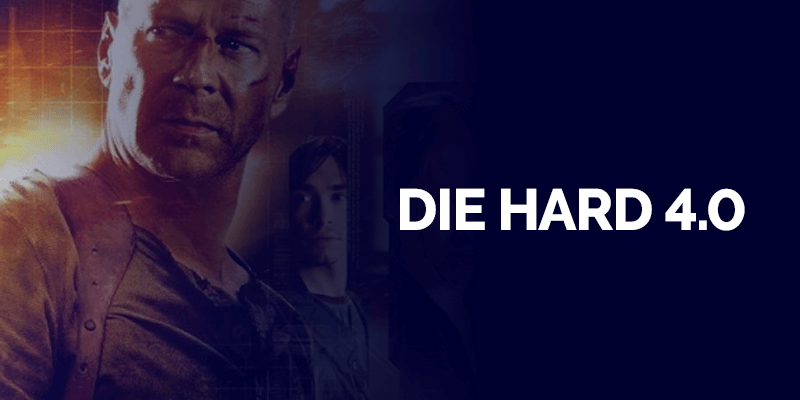 IMDb rating: 7.1/10
Trailer link: https://www.youtube.com/watch?v=xqjICXgcsZM
Everyone loves a Bruce Willis movie, and especially if it's packed with action, thrillers, suspense and a whole lot of cybercrime busting! The movie is called "Live Free or Die Hard" but released as Die Hard 4.0 outside North America. The plot highlights a group of hackers who took down the cyber-security division, which in turn was retaliated against by NYPD detective John McClane. He was asked to retrieve Matthew Farrell who had intel on cracking a specific security system for white hat purposes. Because of this Mai Linh played by Maggie Q set out to assassinate him.
WarGames (1983)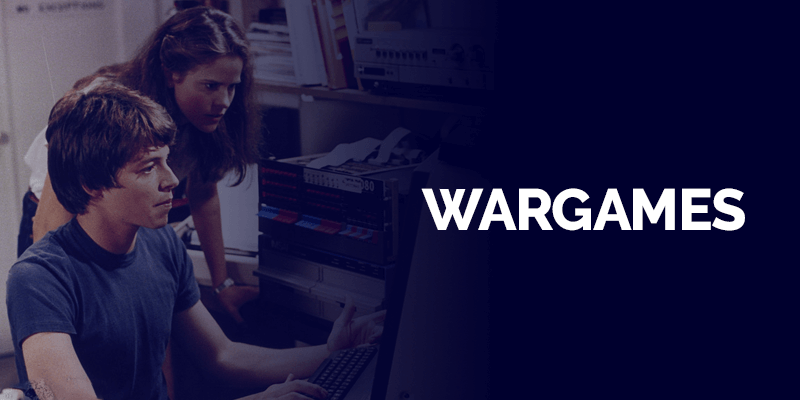 IMDb rating: 7.1/10
Trailer link: https://www.youtube.com/watch?v=hbqMuvnx5MU
This film is about a high school student, hacker, and video game fanatic David Lightman played by (Matthew Broderick), who accidentally, while looking for new video games, hacks into a military supercomputer. In the midst of this, he sparks a game of Global Thermonuclear War without knowing, activating the nation's nuclear arsenal to destroy the United States. When Lightman understands the situation he got himself into, he and his girlfriend try to find ways to alert the authorities from initiating World War III.
Colossus: The Forbin Project (1970)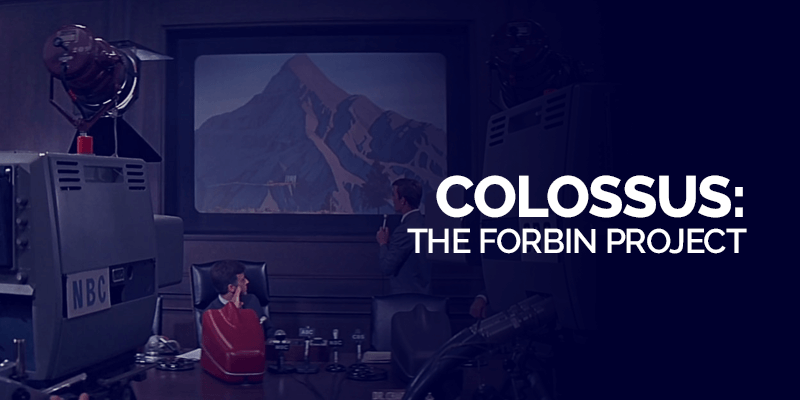 IMDb rating: 7.1/10
Trailer link: https://www.youtube.com/watch?v=kyOEwiQhzMI
If you're a fan of old-timey movies then Colossus: The Forbin Project is one of the best hacker movies for you. Forbin is the creator of a super sophisticated computer, which was designed to run the nuclear defence unit in America. It sees all, and knows all! When powered on, it detects another supercomputer Soviet counterpart called the Guardian. After its instance to link the two, the world as we know it is under threat! Once the link was established, a whole new and improved supercomputer was born, with the intention of taking control; to destroy the world with nuclear advances. Another exciting man vs. machine film that will surely leave you entertained!
The Italian Job (2003)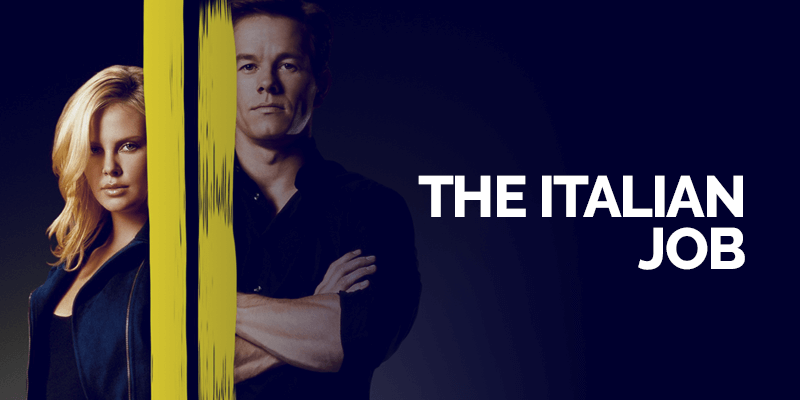 IMDb rating: 7.0/10
Trailer link: https://www.youtube.com/watch?v=uw6jY3VuOcI
The Italian Job isn't entirely about hacking, but depicts hints of it here and there across the movie. This hacker movie is about a heist, robbing gold, betrayal, and a whole lot of action and drama. A professional team of thieves are set out to rob $35 million in gold bars from a heavily shielded safe in Venice, Italy. After being successful, one of the team members, Steve, played by Edward Norton, planned on betraying the team, taking the gold for himself, and leaving the rest for dead! The rest of them then plan a fruitful revenge to get the gold back from their deceiver with a carefully planned heist.
Eagle Eye (2008)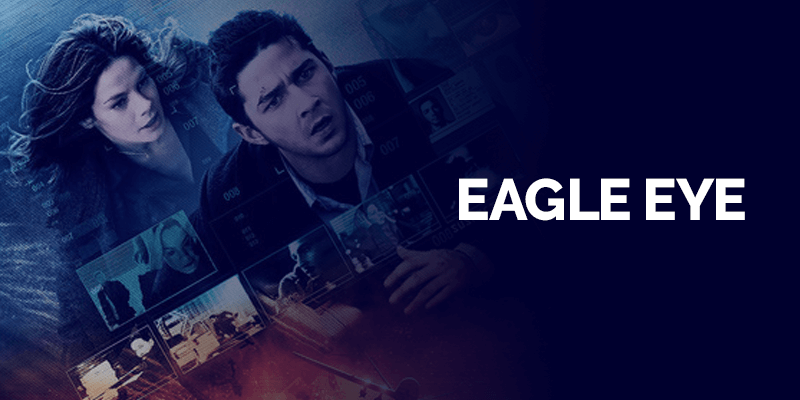 IMDb rating: 6.6/10
Trailer link: https://www.youtube.com/watch?v=Ve_HGFCyCd8
Mixed with drama, action, thriller, suspense, Eagle Eye lands itself on one of the best rated hacker movies. Two strangers, Jerry and Rachel, whose lives are completely controlled by a woman over the phone. Each was being threatened into a task that seemed like a never ending rat race. Who was the woman behind the phone? Why did she choose Jerry and Rachel? Watch the movie to find out how the plot unwinds!
Hackers (1995)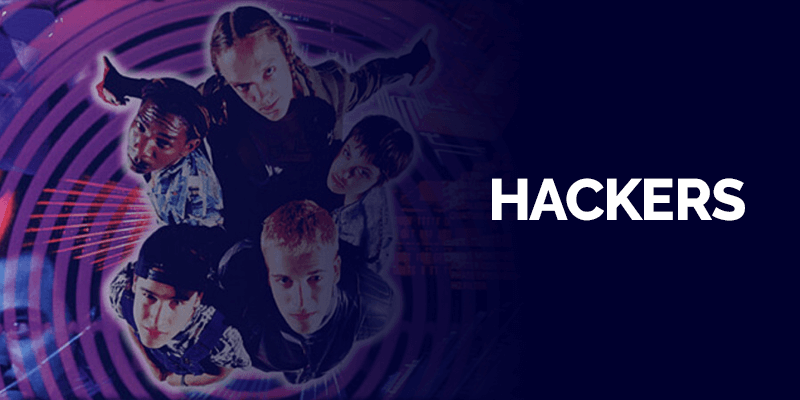 IMDb rating: 6.3/10
Trailer link: https://www.youtube.com/watch?v=Rn2cf_wJ4f4
Starring Jonny Lee Miller and Angelina Jolie, Hackers is another classic for our best hacker movie list. The storyline is about a young boy, around the age of 11, who was arrested by the U.S. Secret Service. He wrote up an illegal computer virus and was then banned from ever touching a computer until his 18th birthday. After many years, he and a group of friends are exposed to a plot that will unleash a dangerous computer virus. They must find a way to stop it while using all their skills, all while being pursued by the Secret Service and the culprit behind the virus.
Use a VPN to watch the best hacker movies
Just in case you can't access some of the best hacker movies and TV shows because of where you live, a VPN can help with that. A Virtual Private Network offers users virtual servers that you can connect to, changing your IP address. When you change your IP address, you will be able to unblock and watch the hacker movies on this list while traveling outside the country.
FastestVPN offers users numerous servers in 40+ countries, all of which are optimized for great speeds and access to universal platforms. Plus, you could always use the 15-day refund period to test it out.
How to use FastestVPN to access the best hacker movies
Sign up with FastestVPN.
Download and install the app on your streaming device.
Launch the VPN
Connect to any server that you require.
Start streaming the best hacker movies while traveling abroad!
List for the best hacker movies & TV shows according to release dates
The Italian Job (1969)
Colossus: The Forbin Project (1970)
The Conversation (1974)
Tron (1982)
WarGames (1983)
Prime Risk (1985)
Hackers: Wizards of the Electronic Age (1985)
Sneakers (1992)
Hackers (1995)
Ghost in the Shell (1995)
Johnny Mnemonic (1995)
The Net (1995)
Masterminds (1997)
23 (1998)
Webmaster (1998)
Enemy of the State (1998)
The Matrix (1999)
Office Space (1999)
The Pirates of Silicon Valley (1999)
NetForce (1999)
The Thirteenth Floor (1999)
Takedown (2000)
Code Rush (2000)
Swordfish (2001)
Antitrust (2001)
Revolution OS (2001)
The Secret History of Hacking (2001)
Minority Report (2002)
Catch Me If You Can (2002)
Storm Watch (2002)
The Core (2003)
In the Realm of the Hackers (2003)
V for Vendetta (2005)
Firewall (2006)
Live Free or Die Hard (2007)
Hacking Democracy (2007)
Breach (2007)
Untraceable (2008)
Eagle Eye (2008)
Hackers Are People Too (2008)
Hackers Wanted (2009)
The Social Network (2010)
The Girl with the Dragon Tattoo (2011)
Mission Impossible: Ghost Protocol (2011)
We Are Legion: The Story of Hacktivists (2012)
Code 2600 (2012)
Underground: The Julian Assange Story (2012)
Reboot (2012)
The Fifth Estate (2013)
Genius on Hold (2013)
We Steal Secrets: The Story of WikiLeaks (2013)
Terms and Condition May Apply (2013)
Mickey Virus (2013)
Who Am I (2014)
The Internet's Own Boy: The Story of Aaron Swartz (2014)
Ex Machina (2014)
Citizenfour (2014)
The Signal (2014)
Open Windows (2014)
The Imitation Game (2014)
Algorithm (2014)
The Hacker Wars (2014)
Transcendence (2014)
Blackhat (2015)
Cyberbully (2015)
The Throwaways (2015)
Deep Web (2015)
Mr. Robot (2015-2019)
Snowden (2016)
Anonymous (2016)
I.T (2016)
Zero Days (2016)
Nerve (2016)
Risk (2016)
The Circle (2017)
Kim Dotcom: Caught in the Web (2017)
Anon (2018)
The Girl in the Spider's Web (2018)
Hacked (2018)
The Great Hack (2019)
Silk Road (2021)
Hacking and cybercrimes are a real issue
Just because most of these hacker movies have a happy ending, does not necessarily mean that it's portraying a copy of what's happening today. Cybercrime and hackers are the real deal.
You'd be shocked to know how many users get hacked in a day, and the outcome is not always pretty. These best hacker movies are the romanticized plots of what crimes actually happen every day around us.
However, at the same time, the best hacker movies on this list are created for awareness. Movies are sometimes the best ways to make you aware of cybercrimes, real-life events, and how to prevent them from happening.
Here's something for you to consider, which at times are not mentioned in hacker movies:
Firstly, only use the best free movie sites for streaming any of the above. There are some links that are not safe.
If you're using public Wi-Fi, take precautions. Use a VPN to help secure your connection.
Never install security apps that are not verified. Most often contain trackers, spyware or other kinds of malware.
Password protects every device and account. Make sure you use a different code for each and the difficulty level should always be high.
Never click on weird links or pop-up ads. They might contain viruses or worse threats.
Another great source of security protection is using Two-Factor Authentication.
Conclusion
And that's a wrap! These flicks are still some of the best hacker movies that are bound to give you some cybersecurity insight. Some of the hacker movies in this list might be from 1969, but they're on this list for a reason! If you can't access these top hacker movies on Netflix, or other streaming websites while traveling abroad, connect to FastestVPN and enjoy! You can even find some Putlocker alternatives or 123Movies alternatives to stream them!

Take Control of Your Privacy Today!
Unblock websites, access streaming platforms, and bypass ISP monitoring.
Get FastestVPN