How to Get American Netflix in the Netherlands
How to Get American Netflix in the Netherlands
By Christine Margret No Comments 4 minutes
Though Netflix is available in almost every country of the world, yet US Netflix remains the most popular way to watch. It is the best way to access the complete library of Netflix. Other Netflix libraries are very limited when it comes to entertainment.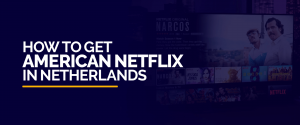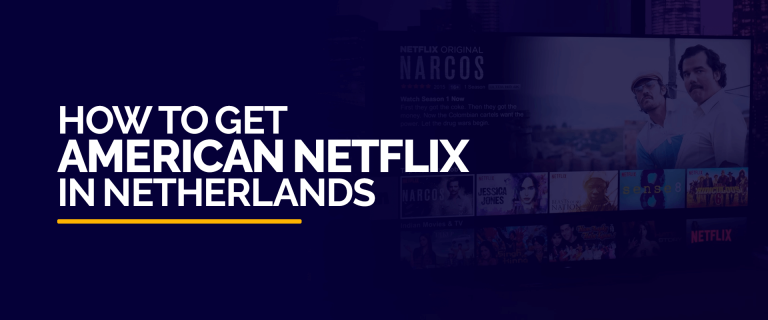 However, US Netflix is not accessible in every location. It means that you cannot get American Netflix if you're living in the Netherlands or any other country.
But you have nothing to worry about because we will show you how to access US Netflix in Netherlands. So, keep reading to know how to unblock US Netflix from your location.

How to Get American Netflix in Netherlands
Netflix is a region-restricted streaming site. It offers different versions for different countries. For example, when you open US Netflix from the Netherlands, you will be greeted by a curated version specific to the region, even though the account originated from the US.
However, you can access by changing your virtual location from the Netherlands to the US. One of the safest solutions to change your IP location is through a VPN.
How to Access US Netflix using Netherlands VPN
Here's your step-by-step guide to access US Netflix using Netherlands VPN
Subscribe to FastestVPN.
Install FastestVPN app on your device.
Launch the app to login.
Ensure that the VPN protocol is set to UDP.
Start streaming Netflix!
How to Get the Cheapest Netflix Subscription using a VPN
How can you get the cheapest Netflix subscription when Netflix only offers three standard plans? Well, the answer is quite simple. Netflix plans are priced differently priced by region. In the Netherlands, you'll get the basic plan for $7.99. All you need to do is change your server location from the Netherlands to Turkey using a VPN. Netflix offers the cheapest subscription in Turkey, which is only $4.80.
Why US Netflix is blocked in the Netherlands
Netflix also offers a dedicated catalog for viewers in the Netherlands. However, users cannot access popular US titles because some content is not approved or limited by the publisher.
What Are the Best Shows to Watch On US Netflix?
US Netflix is bursting with various content where you can find a never-ending list of binge-worthy movies and TV shows. If you have no idea what to watch on US Netflix, then check out the guide here to find the must-watch Netflix series.
How to Watch Netflix US in the Netherlands on Multiple Devices?
If you love to watch on your big TV screen rather than mobile or laptops, then FastestVPN helps you make the most out of your Netflix subscription.
FastestVPN has apps for various platforms, Android, including Smart TV. You can also set up the FastestVPN app on Apple TV, Amazon Fire Stick, and Google Chromecast. See the complete list of FastestVPN supported devices.
Is Watching US Netflix in the Netherlands Legal?
Using a VPN in the Netherlands is completely legal. It changes your virtual location and allows you to circumvent geo-restrictions easily. Moreover, a VPN also protects your online privacy with top-class encryption that makes it impossible for anyone to track online activities.
Why Is My VPN Not Connecting?
It can happen for a few reasons. Firstly, ensure that you are running the latest version of the FastestVPN app. The server may be temporarily unavailable or could be experiencing heavy traffic. Try closing the app and launching it. Most of the time, updating the app or choosing a different server fixes the issue.
FastestVPN's customer support is available 24/7 to assist you
Can I Unblock Other Streaming Services?
Absolutely! FastestVPN has servers in more than 32 countries. That gives you plenty of opportunities to access worldwide content.
Can I Use a Free VPN to Watch US Netflix?
Netflix uses anti-VPN technology that detects VPNs and proxies. Therefore only a paid VPN that is designed to handle Netflix's detection systems can give you a reliable experience.
Do I Need a Netflix account if I am using a VPN?
Yes. You will need to create your Netflix account first. However, you don't need separate Netflix accounts. One account is enough for accessing different Netflix libraries with a VPN.
Conclusion
A VPN is the best way to watch US Netflix in the Netherlands. FastestVPN gives you privacy and complete online freedom to bypass geo-blocks from anywhere. So try our VPN today with a 15-day money-back guarantee and stream everything that you love.

Take Control of Your Privacy Today!
Unblock websites, access streaming platforms, and bypass ISP monitoring.
Get FastestVPN