How to Find Roku IP Address
How to Find Roku IP Address
By Nancy William No Comments 5 minutes
Regardless of which Roku streaming device you use, each has its own IP address that allows you to join your home network. However, there are some circumstances where you might need your Roku IP for troubleshooting issues or to find it on your network. With that said, this guide will show you how to find a Roku IP address, using multiple methods.
What is Roku?
Roku is one of the more popularly used brands of streaming devices created by the company Roku Inc.
Users can either plug in Roku devices to the TV, or even use it as a software that comes with a couple of Smart TVs. With it, you will be able to add channels to Roku or access the best Roku private channels for TV shows, movies, news, music and other downloadable content.
As mentioned above, every Roku device has a specific IP address that might come in handy for whatever the reason. I've highlighted a tutorial below, showing you 5 ways that you can find a Roku IP address.
How to find Roku IP address
Method 1 – Using a remote
From the Roku main menu, click on "Settings" by using the remote. To do that, click "OK" on the remote to open it.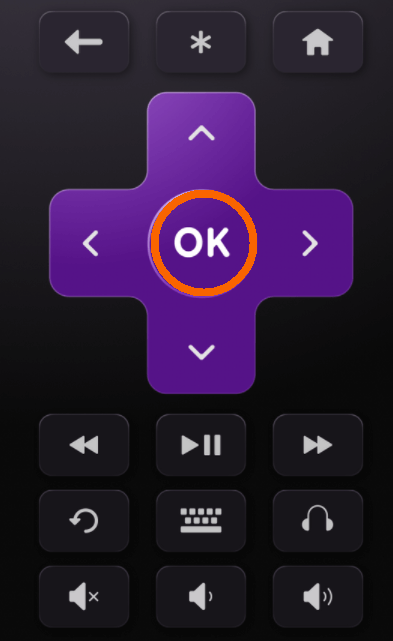 Look for the networking option and click on "Network."
Click on "About" under the submenu to find the Roku IP address and other additional details like "Signal strength, Wireless channel, and more."
Method 2 – Using the mobile app
If you're looking for a way on how to find Roku IP address without a remote, you can find it via the mobile app. Here's how you can get started:
Download and install the Roku app on your smartphone
Start the Roku app and click on "My Channels" or "Channels"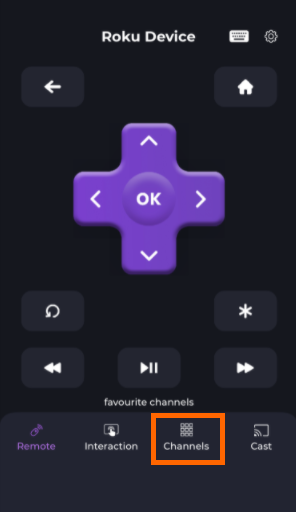 Then click on the gear icon on the top-right corner of the page.
Click on "System Info."
That's it! It will now display your Roku IP address and other details.
Method 3 – Using the Chrome browser extension
For this method, you can find Roku IP address by using a free Chrome extension called Remoku. Also note that this method is not always the best, as the extension sometimes fails to work, but it's an alternative that you can try out. Here's how you can get started:
On the Chrome browser, look for the Remoku extension on the web-store.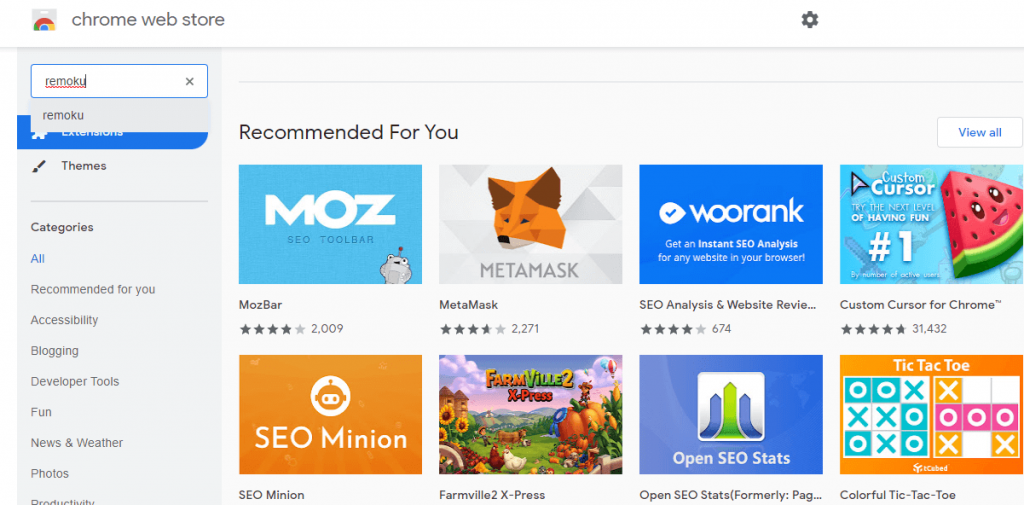 Click on "Add to Chrome" to install it.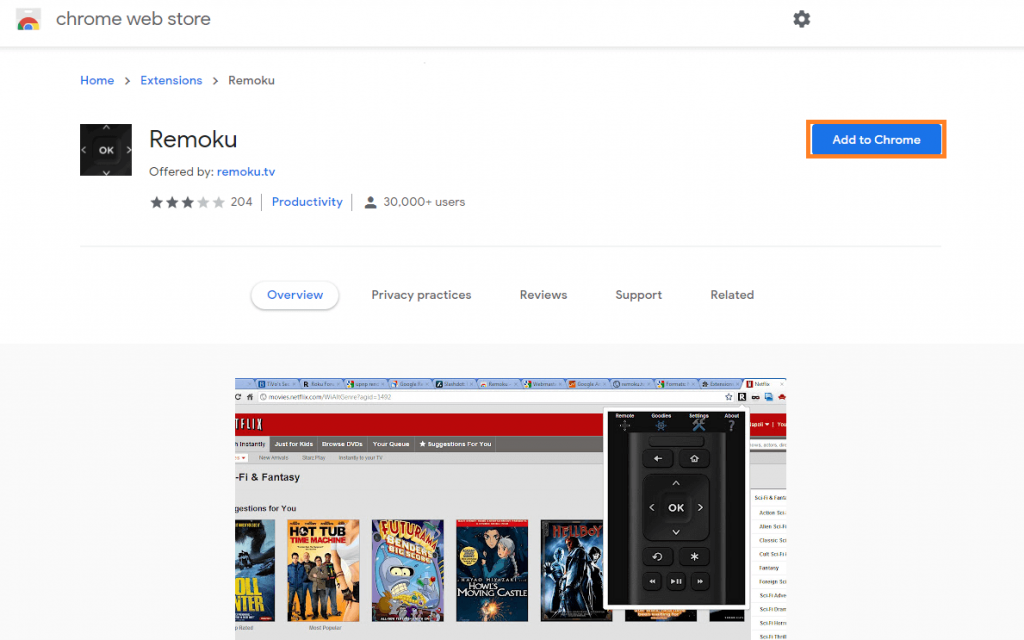 When prompted to confirm, click on "Add Extension."

Once installation is complete, click on the Remoku icon on the top of the Chrome screen to launch the extension.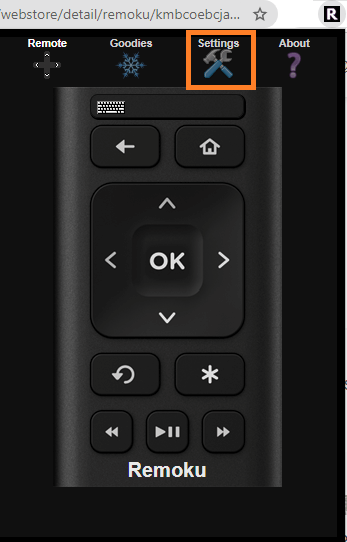 Now click on "Scan" and your app will start scanning all IP addresses on your network to find the Roku IP.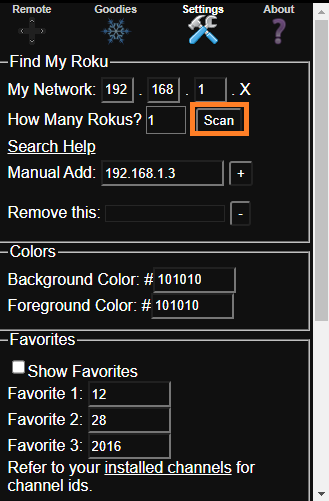 Method 4 – Using your router
The final method on "how to find Roku IP address" involves your router. It's a little complicated compared to the rest of the tutorials on this guide, but it's a choice to consider.
Open the browser on your PC or laptop.
Now, go to the admin interface of your router, which is usually found at the same place as your router's IP address.
Sign in to your router if needed.
Head to the "Status" page.
Now, locate your Roku device on this page, where it should be listed by its hostname.
If, however, you still can't locate your Roku device, look for it under "MAC addresses."
You will find your Roku IP address next to the Roku device name.
Method 5 – By serial number
The last method is by finding your Roku IP address using a serial number. The serial number and the IP address are usually found on the same screen. If, however, you're not able to distinguish between the Roku IP address and the Roku serial number, you can contact the customer support service. Here's how to get started:
With the help of the Roku remote, launch the Roku home screen.
Take a look at the left side of your screen and click on "Settings."
Click on "About" where you'll see a couple of options displayed.
The very first line displays the Roku serial number, and the Roku IP address is at the bottom.
If your device is using a public IP address, contact Customer Service Support to determine it.
FAQs
How to find Roku IP address without a remote?
There are a couple other ways showing you how to find Roku IP address without a remote. One is by using a router, the Roku mobile app, or by a free Chrome browser extension called Remoku.
Is the Roku IP address on the box?
No, Roku does not have its IP address on the box, and in fact it does not have a default IP address. A Roku IP address is only assigned once it's connected to a network. Your router will determine the IP address, or you can use other methods highlighted in this guide.
Can I connect my Roku to WiFi without remote?
Yes, you can connect Roku to your WiFi without a remote. You can do so by setting up a mobile hotspot and using the Roku app. However, you will need two mobiles - one to use for the remote app, and then other to create a hotspot.
Concluding on how to find Roku IP address
Now that you've come towards the end of this guide, and know how to find Roku IP address, you can fix any troubleshooting issues that you may encounter and more. Roku is one of the best streaming devices, and using the tutorial above you can find your IP.
However, always make sure you're connected to a Roku VPN to enhance the overall security and privacy while streaming or making fixes. FastestVPN is built with AES 256-bit encryption to help secure your connection over the internet and beyond!

Take Control of Your Privacy Today!
Unblock websites, access streaming platforms, and bypass ISP monitoring.
Get FastestVPN