Download YouTube Videos
By Nancy William No Comments 11 minutes
This guide will show you how to download YouTube videos. There are a couple of methods you can use, regardless of whether you're using Windows, your smartphone, or Mac. We've highlighted some media downloaders like VLC Media Player, 4K Video Downloader, and other methods. However, there are a few underlying principles you need to comprehend before proceeding.
Can we download YouTube videos? Is it legal?
I think we can all agree that YouTube is a major life-changer. Everything and I mean everything, ranging from live shows, the latest songs, recipes, hacks, the best software videos, and more are all at your fingertips.
However, most of us would sometimes like to save these videos and view them offline. Is that allowed? Is downloading YouTube videos considered illegal? Although some YouTube videos are legal to download, as long as it's only to watch for later – downloading others might violate a few policies.
For starters, most Youtube videos are subjected to copyright laws, and if you download them or use them for personal gain, there are a couple of penalties that come with it. Plus, according to Google's terms of service for YouTube, it states:
 " You are not allowed to…access, reproduce, download, distribute, transmit, broadcast, display, sell, license, alter, modify or otherwise use any part of the Service or any Content except: (a) as expressly authorized by the Service; or (b) with prior written permission from YouTube and, if applicable, the respective rights holders."
There are other ways – safer ways for you to watch YouTube videos offline. There's even an option for offline usage that allows you to watch YouTube videos without Wi-Fi or data connections.
However, you will still need to head back to the YouTube app or website to watch them. There's no way for you to watch them offline within your gallery, or share it with a friend.
The only way to download YouTube videos for offline usage and to make them shareable is by using a downloader, another website, or software.
Rules to bear in mind before you attempt to download Youtube videos
If you're planning on using any one of the methods mentioned in the list below, or attempt to use software that's not included, make sure you follow through with some of the guidelines mentioned below. However, also note that the methods or software mentioned later on in this guide are free of malware and other vulnerabilities at the time of writing this. It may vary from time to time.
Here's what you should consider:
Firstly, it should not collect any personal data. YouTube does enough of that, which is why users consider using YouTube alternatives.
Allows users to watch videos in 4K even after they're downloaded.
User-friendly interface.
Should support other platforms other than Youtube – like Facebook.
Best when it comes without any viruses, trades of malware, or other kinds of threats.
Allow multiple and simultaneous downloads of YouTube videos.
Offers an output to Mp3 for audio.
Methods showing you how to download YouTube videos
Downloading YouTube videos are considered a huge no-no, especially since they're violating multiple copyright laws. However, if you're still planning on downloading its content, make sure you do it solely by your own will and not for personal gain.
FastestVPN is not affiliated with any of the software or websites mentioned in this tutorial. Continue at your own risk.
Method 1 – The YouTube premium downloader
Launched recently in September 2021, the YouTube premium account now offers users the chance to download videos for offline viewing. It's a paid subscription that comes with numerous other features like no-ads, playing videos even after your device is locked, and more.
However, it's still in trial mode, and may or may not become a prominent addition by the end of November. Other than that, this feature comes with some limitations, like:
The biggest setback is that the download feature doesn't allow you to download and save the video on your device for the long haul. It's more like allowing you to store the video to watch later – similar to the mobile apps.
All the videos that you download come in 1080p or lower. There is no 4K quality available for the downloads.
There are multiple new features added with the YouTube premium account, however, you will only be able to test one at a time.
When you attempt your first YouTube video download on either browser (Chrome, Opera, or Edge) you will be prompted to download the YouTube desktop app. There's no extra charge for that.
How to download YouTube videos via YouTube Premium
It's pretty simple to get started if you're already a premium YouTube account holder. Here's how to get started:
When you open a video, click on the "Download" button by clicking on the three-dot menu.
Download the video
To access all your downloads, click on the YouTube hamburger icon (three lines) and click on "Downloads."
This will allow you to access all the videos you downloaded for offline viewing.
However, the glitch is that these videos aren't permanently downloaded. They'll be active in this folder for 30 days, and will work only if you're using YouTube with the internet at least once a day. This might not be something you had planned on, but that's how it is. There are other methods you can consider below.
Also note, because YouTube is one service that logs user information, we urge you to use FastestVPN with it to protect your connection, privacy, and data!
How to download YouTube videos via YouTube Premium on mobile apps
Need to know how to download YouTube videos on your iPhone or Android smartphone? Here's how you can get started if you've got a YouTube premium account:
Open the YouTube app on your smartphone
Go to the video that you want to watch. Click on the three dots below the video.
Click on "Download Video" and give it a few seconds.
When completed, you can find the video in "Library" and then in "Downloads."
Now, if you're not happy with the video quality and would like to change it, go to "Settings." To do this, click on your profile icon.
Now, click on "Downloads" and then on "Download Quality." Choose one from the list.
Other than this, you can consider using VidMate to download youTube videos. The free app is quite well-built and reliable. Although, you could always connect to any one of the FastestVPN servers to use with the app – considering it's free and might come with risks.
Method 2 – The VLC Media Player
For those who haven't heard of the VLC Media Player, it is among some of the best free apps that allow you to download online videos and save them – even on YouTube. However, the process is a little complicated compared to method 1 and at times the videos don't play due to regional restrictions.
If you have the VLC Media Player downloaded you can proceed to download YouTube videos:
Open the YouTube app or website, and start playing the video that you want.
Copy the video's URL. If you're using a Mac, you can click on the "Command + C" button to copy the link.
Launch the VLC Media Player. If you're using Windows, you'll find it in the "Windows start" button. If you're using a Mac, you'll find it in the Applications folder.
For Windows, click on the "Media" tab and then on "Open Network Stream." If on Mac, click on "File" and then on "Open Network."
Paste the YouTube video URL in the path.
Click on "Play" if using Windows, and on "Open" if using Mac. This will open up the YouTube video on VLC.
When the YouTube video starts playing, click on "Tools" and then on "Codec Information."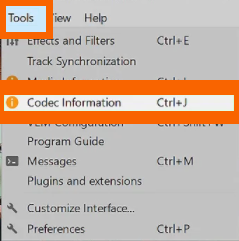 At the bottom, there will be a box with a URL, labeled against "Location."
Copy that URL and paste it in a new browser window.
When the video opens, right-click over "Save video as." The video will now download on your device as an MP4 file by the name of "videoplayback.mp4."
Choose the file location and then click on "Save."
That's all! This is how you download YouTube videos using VLC media player! Double-click on the downloaded video to open it!
Method 3 – The 4K Video Downloader
Another great method that you can use to download YouTube videos is the 4K Video Downloader app. It has a user-friendly interface and allows users to download youtube videos in high definition. There's both a free and premium version, with the free version also being pretty great! For starters, on the free version of the 4K Video Downloader, you're at liberty to make up to 30 downloads a day.
Here's how you can download YouTube videos using the 4K Video Downloader: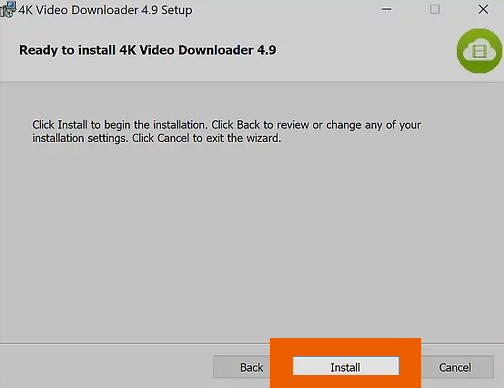 Now, go to youtube.com on your browser, and type in the video you'd like to watch and download.
Copy and paste the video's URL. To do this, launch the 4K Video Downloader, and click on "Paste Link." You'll find this on the top-left corner of the screen.
Now, choose a video format from the format tab. Choose 4K. If that option doesn't come, you can change the Mp4 option to MKV. The 4K format will automatically come.
Next, select a quality. There is a list of options to choose from. However, if your device doesn't support high-quality streams then there's no use in using the 4K video downloader for YouTube.
Click on "Download."
Once it downloads, right-click on the video to find the folder. Choose the option "Show in Folder."
That's all!
How to download YouTube videos on Mac using Chrome/Firefox browser
Here's how you can download YouTube videos on mac using the extension on Chrome:
The website will automatically detect your browser. Click on "Install via crosspilot."
 Download and install the extension.
Close and restart the browser.
Go to youtube.com and look up and play the video you want.
There will be a download button, click on it.
Here's how you can download YouTube videos on mac using the extension on Firefox:
Download YouTube videos – Recommended by Reddit users
It's always crucial to look up other sources to see what most users find fitting. Reddit is one of the best platforms for that. The number one method to download YouTube videos that are recommended by Reddit users is VLC Media Player. In fact, it had almost 40 upvotes! Here's a snippet from the post:

Reddit usually comes in handy for additional recommendations and feedback. Plus, you could always
delete your Reddit account
once you're done with it.
Are there any websites to download YouTube videos without using software?
Yes, there are. If you're not keen on using any software to download YouTube videos, here are some websites you can visit:
YT5s is the number one website you can use to download YouTube videos
YouTubeMP4
YouTubNow
Savefrom.net
YouTube Download 
Catchvideo
SaveTube
SConverter.com 
Clipconverter.cc
Converto 
BitDownloader
Make sure you're connected to FastestVPN while visiting these sites. It's just a preventative measure to take for online security and privacy.
To conclude
You now know how to download YouTube videos using a number of methods on your Windows, iOS, and Android smartphone, mac, or using your browser. Always remember that downloading YouTube videos does violate copyright laws, especially depending on how you use them.
Apart from following any one of the methods on top, we recommend you use a VPN for online protection and privacy. Plus, there are certain videos that you might not be able to access due to geo-restrictions. A VPN can help with that.

Take Control of Your Privacy Today!
Unblock websites, access streaming platforms, and bypass ISP monitoring.
Get FastestVPN