How to Delete Skype Account from Your Desktop or Mobile Instantly
How to Delete Skype Account from Your Desktop or Mobile Instantly
By Nancy William No Comments 5 minutes
Deleting Skype is a lengthy process, which is why we devised this blog to help you delete your skype account, regardless of where you are in the world and with as little difficulty as possible.
Skype is easily one of the oldest and most popular voice-over internet protocol applications. Founded in the year 2003, it has accumulated over a million users from every country in the world. However, regardless of all the popularity or ease of use of the app, Skype-like all other media sharing apps records and stores data about you at all times, this poses a threat to your fundamental privacy rights.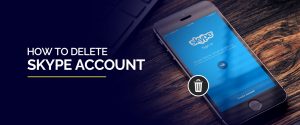 Imagine the possibility of a hacker possibly stealing your data, and selling your information or using it for his or her person. Nevertheless, to ensure you don't run into any scenarios like that and you completely have no reason to worry, after you delete Skype account, we recommend you also subscribe to FastestVPN, for the added benefit of protecting your online data and privacy.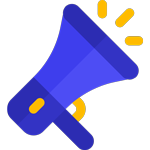 Stream Unrestricted with FastestVPN
Note: FastestVPN is the ultimate virtual private network founded in the year 2017 with the goal of providing the best security features at the best prices. FastestVPN, in fact, got voted by the Forbes website as one of the best budget VPN for 2019.
Prices
The following paragraph gives a quick overview of the prices for FastestVPN.
FastestVPN is voted as one of the best budget VPN by Forbes website. You can save up to $550 alone if you subscribe to the 5-year offer package which begins at the humble price of $0.83 per month. If you don't feel like that is the plan for you, you can commit to the 3-year plan and save 89% with a $1.11 per month starting cost.
Of course, if you're looking for a short-term solution for your internet security, then the 1-month plan might interest you which starts at just $10.
You can also follow this link for a detailed comparison.
First, Unlink Your Microsoft Account
One thing you must know before deleting Skype is that your Outlook and Xbox Live accounts may also get deleted along with it. To ensure this does not happen, follow our step by step guide to unlink your Microsoft account before deactivating your skype account.
Visit the Skype website on your browser.
At the bottom of the page, go to account settings, under the settings and preferences icon.
After that click on your Microsoft ID and you shall find the unlink icon.
Click the icon to unlink your Microsoft account.
A confirmation message should appear, so click to continue.
Is Skype Safe?
Skype is, of course, safe to use but like numerous other social media applications, possesses a potential threat to your online security. In fact, if given the chance hackers and other third-party sites would try to steal or use your data for their own personal gain. Your data can then be used for targeted advertisements in an effort to make money. One of the biggest examples is Kik. Most users are urged to delete a Kik account because of the vulnerabilities that come with it.
How to Deactivate Skype on Your Mac or Windows Device
Thus without further ado follow the step guide to delete Skype from your desktop devices.
Open the Skype app on your Windows or Mac desktop device.
Located at the top left-hand corner of the screen click on your skype name.
When the box appears, scroll down to settings.
Scroll down on the right-hand side panel, and click to deactivate your account.
A box may appear to enter your id and password for confirmation.
Read all the terms carefully to know what exactly you're giving up when deleting your account.
After that, click continue or any other relevant boxes.
Skype may ask for the reason for deleting your account, so tick the necessary boxes.
Once you have completed all these tasks, an official request for deleting your account is submitted. Of course, to delete Skype account, it'll take some time to process the request completely before it's deleted.
Note: Protect your online anonymity regardless of where you are in the world. Using FastestVPN, with its numerous security protocols and encryption technology, you can browse the web free from any third party sites or hackers.
How to Deactivate Skype on Your Android or iOS Devices
Much like the desktop version, the account deletion on your mobile or tablet is no different.
Open the Skype application on your mobile or tablet.
Tap on your Skype profile
Click the gear icon on the top right corner to open your settings.
Tap the accounts and profile tab and choose to close your account.
Confirm the account deactivation by entering your id and password to proceed.
Go through the conditions and click to proceed.
Mark your reason for account deletion and your all set.
Conclusion
Now that you have made it through our blog on how to delete Skype account from your desktop or mobile device, you must be wondering what more can you do for your security.
For those of us who wish to secure our fundamental privacy right then the answer is simple: subscribe to FastestVPN. You get added bonuses like; ad-blocking capability, Malware protection, dedicated apps, 20+ Device compatibility, 10 simultaneous Connections, 24/7 Customer Support. DNS Leak Protection, P2P Optimized servers, Unlimited Bandwidth, 99.99% Uptime, 256-Bit AES Encryption, Multiple security protocols, Wi-Fi Security, NAT Firewall, Internet Kill Switch, Anonymous Torrenting, fast buffering and downloading, and a 15-day guarantee money-back guarantee, all these features come for no added cost as well.
Take Control of Your Privacy Today!
Unblock websites, access streaming platforms, and bypass ISP monitoring.
Get FastestVPN