How to Delete Uber Account
How to Delete Uber Account
By Christine Margret No Comments 4 minutes
Uber, a ride-sharing service that changed the way we look at public transportation. The service has changed how we travel and allowed everyone to call a driver to pick and drop at the chosen location.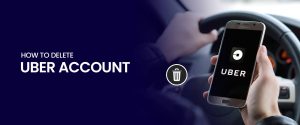 Moreover, you can set specific locations on the map and save the places you visit the most with the Uber app.
It is also worth mentioning that you will need to create an Uber account first to join its services, no matter whether you're a user or an Uber driver.
Though Uber offers great convenience to the people, many don't want to be a part of it. The main reasons for showing aversion to the service sourced from different analyses are that Uber prices are not transparent, the service doesn't care about their drivers' vehicles, and poor customer service is also one of the claims.
No matter what reason you have, if you feel the same way, it's time to leave the service for good. This blog aims to help you learn how to delete your Uber account (For both a rider and a user).
Deleting your Uber account is not much of a hassle, and in fact, if you're thinking that the Uber app isn't safe, that's not true. For example, some users need to know how to delete a Skype account or delete a Kik account mostly because of online threats. Uber is not the same, and your data can't be stolen.
Later in the blog, you will also learn how to delete Uber Eats (Much on this).
Let's jump right in on how to deactivate your Uber account through the Android or iOS app.
How to Delete Your Uber Account
Here's how to delete your Uber account from the app on iOS or Android.
Sign in and open your Uber app.
In the upper left corner, click on the hamburger menu icon.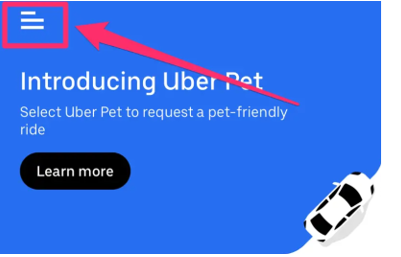 Under the menu list, tap on Settings.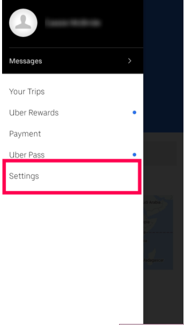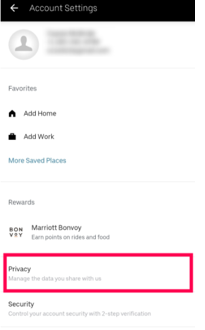 Under Privacy, scroll down and tap on Delete Account.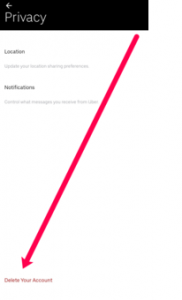 Enter your email and a requested code for verification.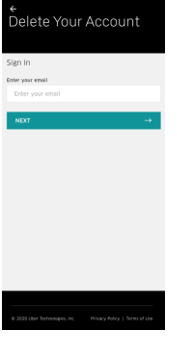 Click continue to complete the process.
How to Delete an Uber Driver's Account
If you used to be an Uber driver and enjoyed your flexible working schedule to the fullest, then here's how to delete your Uber driver account.
Here one important thing is that Uber drivers cannot delete their accounts using mobile apps. To permanently delete your Uber driver account, you will need to visit the official Uber website first.
Then, fill out a provided questionnaire and send it to the service support team. Your account will be deactivated, that you can reactivate anytime within 30 days. After 30 days, your Uber account will be permanently deleted.
What is UberEats?
Uber eats is a food delivery service that allows you to order food instantly. UberEats connects you with unlimited local food chains and restaurants to let you enjoy your favorite local menus anytime.
How to Delete an Uber Eats Account- Using a Web Browser?
Head to the Uber deactivation page
Enter your Email or mobile number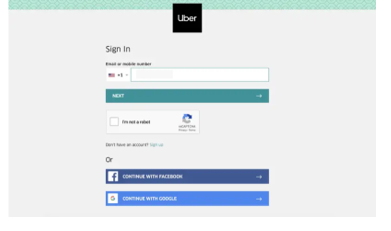 Follow steps to process account deletion.
Note: You have to delete all your Uber accounts, including your ride-hailing account. If you change your mind after account deletion, sign in to your account with the same credentials within 30 days to recover your Uber account.
What Happens When You Delete Your Uber Account?
As mentioned above, you have a period of 30 days to reconsider your decision. You can sign in anytime to reactivate your account within 30 days of your account deactivation,
After the period, your Uber account; your credits, promotion, rewards, and ratings, will be gone.
Conclusion
Uber has really changed how we commute for the better. It introduced services like Uber Pool that allows you to split the bill with other passengers. But, if the service doesn't interest you for any reason, you can delete your Uber account following our step-by-step guide.
Take Control of Your Privacy Today!
Unblock websites, access streaming platforms, and bypass ISP monitoring.
Get FastestVPN