How to delete Amazon account
How to delete Amazon account
By Christine Margret No Comments 4 minutes
If Amazon is no longer your go-to shopping place, then deleting your account is a good idea because it holds your sensitive information. In case, if you're unfamiliar about how to delete your Amazon account, then this blog is your chance to get yourself a clean slate.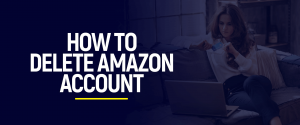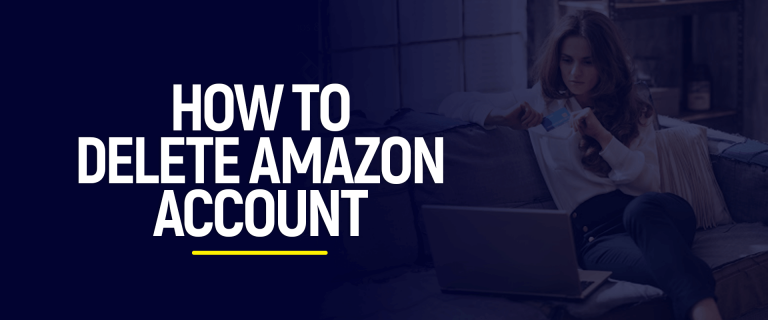 Why Should You Delete Amazon Account
If you no longer shop with Amazon, then you should delete your Amazon account permanently because it contains your sensitive information that may be exposed to cybercriminals. All users need to understand that leaving an unused social account active can call for hacking or vulnerability issues. Such is also the case for Skype. Users need to know how to delete Skype account mostly for security purposes.
What to Expect After Deleting Your Amazon Account?
You will lose access to every Amazon-related service right at the moment when you delete the Amazon account.
Before permanently removing your Amazon account, their customer service team will send you a detailed email informing everything that happens after account deletion.
However, let's keep things short and remember that after deleting your Amazon account, you cannot access any of the Amazon accounts like Audible.com.
Moreover, all the content that is linked to your account will be removed, including your digital music, prime videos, and Kindle e-books content.
Access to Games & Software Library will end immediately, and if you're using Amazon Web services or Kindle Direct Publishing accounts, contact their support team separately to delete those accounts.
Check Outstanding Orders Before Canceling Your Account
Before permanently deleting the Amazon account, make sure that you don't have any outstanding orders. To verify your orders history, follow these quick steps:
Go to amazon.com
Log in with your username and password
Click Open Orders and check if there are any orders to be processed. (Note: it advised to cancel all your orders or wait for the pending orders before removing the Amazon account.)
Here's How to Remove Your Amazon Account
You cannot directly delete your account on Amazon. You need to contact Amazon customer support service first and here's how you can do that:
Visit Amazon.com, move to the bottom of the  page and select "Help"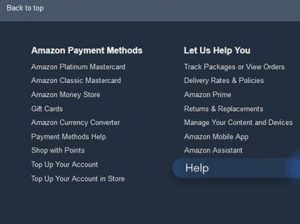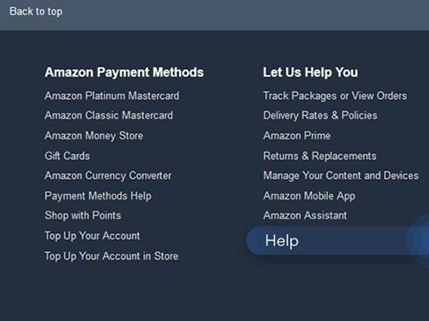 Browse Help Topics by scrolling down and hit "Need More Help?" option and then click on "Contact us"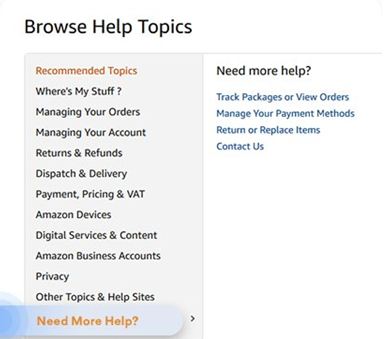 Click when you find "Prime or Something else"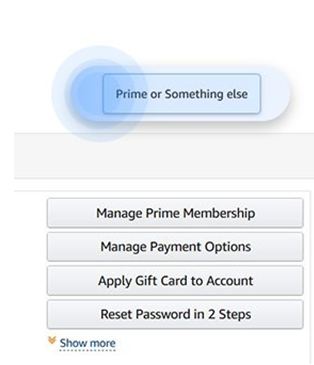 Move down to Tell us more and select "Login and security" and "Close my account"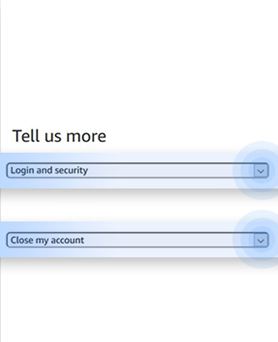 Now, you will find different options to contact Amazon including, email, phone, and chat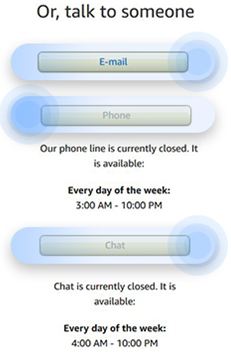 You can select your preferred option to contact Amazon customer service and request your account removal.
If you select email, then enter your reason for account deletion and send. You will receive a reply within 12 hours with instructions on how to delete your Amazon account.
Similarly, for the phone option, enter your phone number and receive a call from Amazon customer representative, and follow all the provided instructions.
For the chat option, enter your reason for a chat and get an email from the associate, then click on the provided link to confirm your account removal.
Here's How to Keep Your Amazon Account Safe
Some security tricks will be useful and might save you from deleting your Amazon account. To ensure that your data is secure against theft, never share your credentials or important details such as your date of birth, hometown, parent's names.
Also, make sure to create a strong password for your account using a trusted password manager. Don't forget to enable two-factor authentication on Amazon, under advanced security settings.
Users who have a cellular account must add a PIN. Without it, hackers can easily target and hijack your mobile account. All the listed security tips will help you to secure your Amazon account immediately without any deletion.
Conclusion
Deleting your Amazon account means your account will no longer be accessible to you. It's impossible to get your order history or invoices. Everything related to your Amazon account will be suspended.
Protecting your account will save you from deletion; therefore, always follow certain practices and utilize a reliable password manager to generate a strong account password. Also enable Amazon two-factor authentication, it works as the added security layer.
Take Control of Your Privacy Today!
Unblock websites, access streaming platforms, and bypass ISP monitoring.
Get FastestVPN