Chinese New Year VPN Deals 2021
Chinese New Year VPN Deals 2021
By Johan Curtis No Comments 4 minutes
It's the Chinese New Year! Hip Hip Hurray! And to jump on the bandwagon of celebrations with the Chinese, expats and all the others around the world celebrating the occasion, we have Chinese New Year VPN Deals as gift offerings!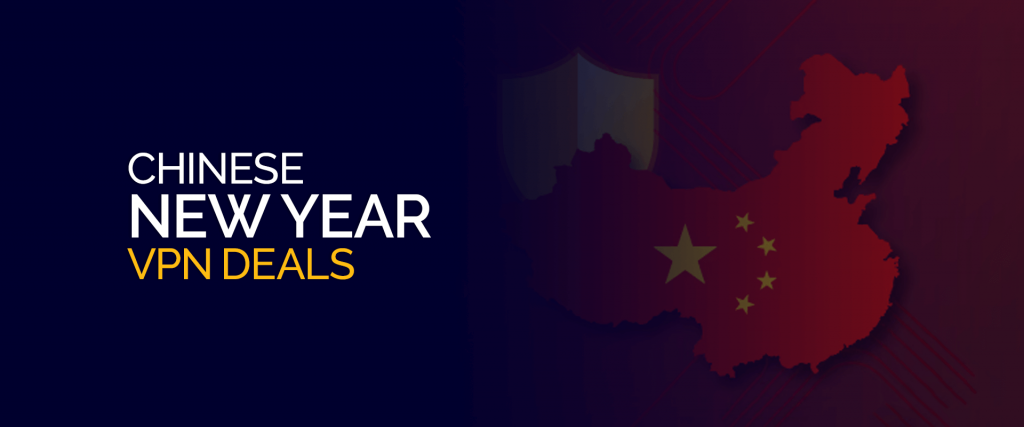 Chinese New Year VPN Deals 2021 is the best that could be offered. The sale is an opportunity which is a must grab as it is great value for money but also quite essential, especially for those in China or traveling to China. This is also a great time for people around the world to ensure their online security and get a VPN at an excellent price.
In today's time, a VPN has become a complementary good to the internet. It has become just as important as an internet connection. You are immediately exposed to multiple prying eyes as soon as you connect to the internet. You need a FastestVPN connection to prevent data being stolen or misused by malicious users. Moreover, you need it to access geo-restricted content and overcome state blocking of certain websites. Benefit yourself and buy VPN while the discount lasts.
FastestVPN Chinese New Year VPN Deals 2021 Best Offer: Get 5 Year in Just $0.83 Per Month!
Shelved are few of the best offers that you cannot resist. But the best offer so far has got to be the 5 Year plan. The 5 year offer is for only $49.95, which is $0.83 per month. This is the best price offered in all of the VPN industry.
The Chinese New Year Deals 2021 are inclusive of all FastestVPN features. The discount is not discriminatory of any features and it offers NAT Firewall, Malware Protection, Ad Blocker and Internet Kill switch without any additional cost or extra hidden charges.
You can choose the deal that is best suited for your needs from the following:
The two best picks and highest selling plans are the lifetime deal and the 5 year deal. Though if you want to take FastestVPN for a test drive, then you can opt for the one month plan though no discount is applicable on that plan.
Why Do You Need China VPN?
Everyone needs a VPN world over, but there is a much more frantic need for a VPN for those in China or travelling to China. This is because online scrutiny in China is getting tighter by the week. The government keeps its internet usage tight by aggressively blocking websites in quite a large numbers.
Most of the social platforms are blocked in China including the big search engines too. While it may benefit the Chinese economy, it cuts off the locals from connecting with different people around the world and gets on the nerves of those who are tourists or in town for business. Platforms such as WhatsApp, Snapchat, Twitter, Facebook, Instagram, Skype, Google and more are all blocked in China. To get a restriction-free access and be connected with the rest of the world, you need a FastestVPN account.
Most VPNs are also banned in China and do not work there. However, FastestVPN is the best VPN for China that works seamlessly without any problems and overcoming all internet obstacles.
Secure Your Device from Hackers and Other Prying Eyes
One of the sturdy pillars that FastestVPN stands on is its military grade encryption. The data cannot be deciphered by any third party keeping all your activity secure and private.
FastestVPN also lends you a private IP address which hides your online identity and keeps you off the radar of any authority, your Internet Service Provider included.
Buy VPN at the cheapest rates and benefit from the best Chinese New Year VPN Deals 2021.
Why Opt for Chinese New Year VPN Deals 2021?
FastestVPN is a service that is unparalleled in terms of price, speed, security and reliability. FastestVPN has industry leading features. But what's better about the Chinese New Year VPN Deals? It is that now the 5 year plan and the lifetime VPN subscription offer allow 10 simultaneous connections! This is something that definitely adds more value and becomes a point of attraction.
The 5 Year plan would otherwise cost approximately $600 if calculated in comparison with the monthly $10 account and that too with only 5 multi-logins at a time. This is why you should get your hands on the Chinese New Year VPN deals while they last and save up to 92% and ensure security for 60 months in one go at the cost of $0.83 per month.