Bypass Online Casino Blocks Using a VPN
Bypass Online Casino Blocks Using a VPN
By Nancy William No Comments 6 minutes
Spending time playing your favorite casino game has never been easier, and all you need is an internet connection and a compatible device. There has been a surge in online casinos, with many of the most popular land casinos turning to online alternatives as their priority.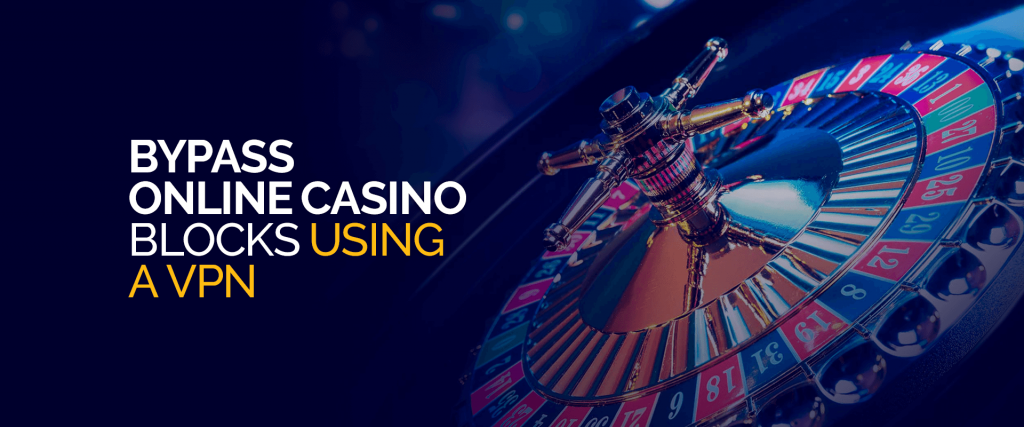 However, not everyone can benefit from the great games on offer. Unfortunately, certain areas of the world impose country-wide bans on all online gambling. Alternatively, in the UK, online casinos offer a service called Gamstop, which allows people to self-ban.
After you sign up for the service, you're unable to access gambling services. Luckily, whether you're travelling and find yourself in a restricted country or you need some respite from your self-imposed gambling ban, there are several ways to get online and enjoy the games you love.
Bypass online casino blocks using a VPN and 3 alternative methods
1. VPNs
VPNs are the internet's reply to "you can't go here". VPN stands for a virtual private network, which operates under the radar to keep your identity and location hidden. There are plenty of providers out there that all boast to be the best in the business.
However, some do the job better than others, with higher-grade security features packaged into their programs.
There are free and subscription options to choose from, but the fundamental mechanics are the same. You will have access to a private virtual network that deals with your connection to the internet. Essentially, you will have a different IP address and your internet service provider (ISP) won't be able to stop you from visiting the likes of Online Casinos.
Further, when you launch games via Online Casinos, you don't need to worry about authenticity or security because they've personally played and reviewed the top games for you. All you need to do is choose your vice and enjoy a quick game.
If you're using a VPN to access blocked online casinos, you need to ensure that you activate your VPN before you open the target website. If you don't, your ISP and the target site may receive your information and lock you out regardless.
Further, in the event of a network outage, you should choose a VPN with a Kill-switch. This means that your browsing windows will automatically close if the VPN fails, which means you will remain completely anonymous.
Another precaution to take is to check what information your chosen VPN records. For best practices, find one that only retains your billing information. That way, if your provider faces a data breach, your activity remains secure.
2. Tor
The Tor browser is another perfectly safe means to bypass online casino blocks. The browser is free to use and routes your traffic through a network of randomised servers before connecting you to the internet. By doing this, your ISP can't block you from visiting restricted sites.
Although the Tor network offers a free method of accessing your favourite games, you need to be aware of the safety issues. For starters, when your traffic passes through random voluntary servers, you have no control over where your data goes.
This means that your data can fall into the hands of cybercriminals or law enforcement agencies. To combat this issue, you should activate a high-quality VPN before you enter into Tor. Further, because of the route your traffic takes on the Tor network, you will face significantly reduced download speeds that may hinder your gameplay.
Lastly, Tor is associated with hackers and dark web activity, so remain vigilant and don't click on any links you're unfamiliar with.
Extra Warning: whenever you connect to Tor, your ISP can tell that you're using the network. Using it too often can arouse suspicion because of Tor's nature.
3. Proxy Servers
Proxy servers are a different beast to VPNs and Tor, although the result is the same.
Every single computer has an IP address, which is the computer version of a street address. In the same way that a mail service knows where to send you mail using your address, the internet knows where to send information using IP addresses.
When you don't use a proxy server, your traffic heads straight to the site and gets sent back. However, when you operate through a proxy server, your traffic is passed through a computer elsewhere on the internet. Then, it's sent back through the proxy computer before you see the requested information. Therefore, as far as the website knows, you have a completely different IP address.
As well as allowing access to blocked sites, a proxy server can help keep you safe out there. When you set your proxy server up, you should encrypt all of your requests to stop outsiders from looking in. However, you should check if your proxy provider stores your data. There is no point in using a proxy if they are storing your information to sell.
Non-Gamstop Casinos
As mentioned previously, online casinos registered in the UK have to offer a service called Gamstop. This is a free self-referral service that supports people with gambling addiction. When someone signs up, they are banned from accessing casino sites for a set number of days.
However, the block only works for online casinos registered through Gamstop. Luckily, there are plenty of non-Gamstop casinos out there that can give you a little respite from your ban. These casinos are registered outside of the UK and market their sites at UK nationals using Gamstop.
Although non-Gamstop sites are a great way to access your favourite games, you need to be careful when you're browsing because these sites aren't validated by the UK licensing body. Therefore, you should read the terms and conditions carefully and only use HTTPS websites. If you need any more support on this topic, follow this link.
Online casinos are rising in popularity, with more people able to access them than ever before. However, in some areas of the world, gambling sites are banned. Luckily, the internet will always find a way to reunite you with your favorite casino games. The most popular option, and arguably the safest route, is to use a VPN to mask your IP address.

Take Control of Your Privacy Today!
Unblock websites, access streaming platforms, and bypass ISP monitoring.
Get FastestVPN