Best Practices for VPS Operating System Selection
Best Practices for VPS Operating System Selection
By Nancy William No Comments 6 minutes
Virtual Private Server (VPS) is a secure and scalable hosting solution suitable for individuals and companies. With VPS, you will get allocated virtual resources so your website can load quickly and have high uptime. Many web hosting providers offer multiple VPS plans, enabling you to upgrade server resources seamlessly for better performance.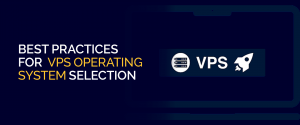 VPS hosting grants users full root access that gives them freedom over server management, including choosing and installing an operating system. For this, Linux and Windows are among the most popular operating systems for VPS hosting.
That said, choosing the right VPS operating system can be a challenge. To help point you in the right direction, this article will cover the best practices for selecting the right VPS operating system. You will also learn how Linux VPS and Windows VPS offer different features. Let's get started.
Linux VPS vs Windows VPS
Most web hosting companies offer two VPS hosting services – Linux VPS hosting and Windows VPS hosting. Understanding the differences between these two hosting solutions is crucial before deciding on your VPS operating system.
Linux VPS uses a server specifically designed to work with Linux distributions, such as Ubuntu, Debian, Red Hat (RHEL), and CentOS. Meanwhile, Windows VPS strictly uses Windows as the operating system.
According to W3Techs, around 37.3% of all websites use Linux servers, which is higher than those utilizing Windows servers. In terms of the VPS operating systems' market position, Windows is more popular among high-level traffic websites than Linux.
5 Best Practices for VPS Operating System Selection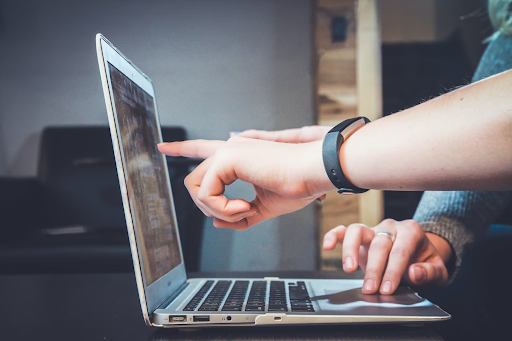 Since the technology of Windows VPS and Linux VPS are quite different, it is important to understand their characteristics thoroughly. The right pick for you will also depend on whether the operating system meets your project's needs.
This section will cover several important aspects to consider for your VPS operating system selection. Let's first start with:
Ease of Use
Windows VPS may be a better option for most beginners in terms of user-friendliness since it utilizes a Graphical User Interface (GUI). The Windows GUI lets you explore and run applications simply by clicking on the icons.
On the other hand, Linux VPS utilizes a Command Line Interface (CLI), where you need to enter commands to run particular tasks. Interacting with a CLI can be overwhelming for beginners, so we highly recommend learning basic Linux commands before picking it as your VPS operating system.
Performance
Having a fast and stable server environment helps boost your website performance. As such, your website can load quickly and have high uptime, positively affecting the user experience and the site's credibility.
There are major differences between Windows server and Linux server performance. Since the Windows operating system uses a GUI, it needs a significant amount of resources. Your website performance might get affected if the server experiences a high system load. Windows servers also require frequent system boots whenever it receives major updates or minor patches.
Linux VPS is generally considered faster and more stable since it doesn't consume as much resources as Windows VPS. Since the Linux operating system is designed to work with a CLI, it is also less likely to experience a high system load. Moreover, Linux VPS requires little to no system restarts after receiving updates, which helps maintain stable server uptime.
Server Access
Both Windows and Linux VPS hosting services let you access the root user. The only difference is they have different access methods.
In Linux VPS, you can access the root user using Secure Shell or Secure Socket Shell (SSH). To do that, you will need to run some commands via the CLI. Meanwhile, Windows VPS enables you to enter the root user via a built-in application known as Remote Desktop Protocol (RDP).
So, the choice depends on the user's preference. For example, if you prefer to use commands rather than navigating through a GUI, then Linux VPS will be a great choice.
Price
Windows is a paid operating system that requires you to purchase a license to fully activate its system and features. So, you might need to spend more money to buy a Windows VPS plan as it will also contain the cost of the Windows activation license. However, you can still get relatively affordable Windows VPS plans that start around $7.99 per month.
On the other hand, since Linux is an open-source operating system, you can download and use it for free. On average, you only need to spend around $4 per month to get a basic Linux VPS plan.
With this in mind, opting for a Linux server operating system is more cost-effective than Windows VPS. It can be a great option for website owners who want to start using VPS hosting but have strict budget allocations.
Technical Support
There are several aspects worth considering regarding technical support for Windows vs Linux VPS hosting.
First, most Windows and Linux VPS hosting plans get comprehensive assistance from the web hosting provider's customer support. That means the web host is responsible for monitoring your server performance, maintaining it, and helping you solve any technical issues.
However, Windows and Linux offer different kinds of support outside of the web hosting provider. Microsoft develops and manages Windows, so users will get regular security and feature updates from the Microsoft team. As for Linux, support mainly comes from Linux communities, often in discussion forums.
Conclusion
There are many aspects and practices that go into VPS Operating System Selection, but the 5 key points above are what should be considered when choosing an operating system for VPS. However, understanding your needs is a priority before deciding which operating system to install.
In this article, we reviewed Windows vs Linux as the two most popular operating systems for VPS. To recap, here is a list of notable factors you should consider to determine the right VPS operating system:
Ease of use
Performance
Server access
Price
Technical support
We hope this article has helped you understand the differences between the Windows and Linux operating systems for your VPS. Good luck on your online journey!
Take Control of Your Privacy Today!
Unblock websites, access streaming platforms, and bypass ISP monitoring.
Get FastestVPN