The Best Flixtor Alternatives
The Best Flixtor Alternatives
By Nancy William No Comments 6 minutes
It's official! Flixtor is now offline, and there's no saying when it'll return. However, there is a rumor of Flixtor being back, but again, it's very uncertain. For now, you can enjoy the best Flixtor alternatives on this list.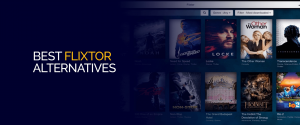 Although the Flixtor alternatives mentioned below are some of the best, they're no comparison to it. Flixtor used to be exceptional, allowing you to watch free movies or online streaming in full HD. The best part about it was that it came ad-free! However, not to worry, I'm sure these Flixtor alternatives ought to give you a similar streaming experience.
The best Flixtor alternatives are:
These top 5 Flixtor alternatives have also been recommended by Reddit users and other platforms. Beware that there are other Flixtor alternatives that exist, but seem to be fake sources. Make sure you look them up beforehand.

What happened at Flixtor?
Even though Flixtor has been a little vague about what happened, some analysts think that pressure from the competitive movie industry coupled with some legal issues led to their downfall. However, this may be untrue, as the talented crew at Flixtor did release a statement stating that the website should be back online in the near distant future. So all hope is not lost as yet! Nevertheless, until that time passes you can also subscribe to FastestVPN and stream watch some of these other sites as a temporary fix to all our movie/tv show cravings.
What are some of Flixtor Alternatives
Finding the best streaming site is much more complicated than it seems, potentially any site can harm your computer or endanger your privacy and personal information. Follow our list of Flixtor Alternatives websites to ensure you don't fall prey to these hazards. Alternatively, we also recommend subscribing to FastestVPN, which should give you unrestricted access to all these sites, with the added benefit of 100% privacy protection.
LookMovie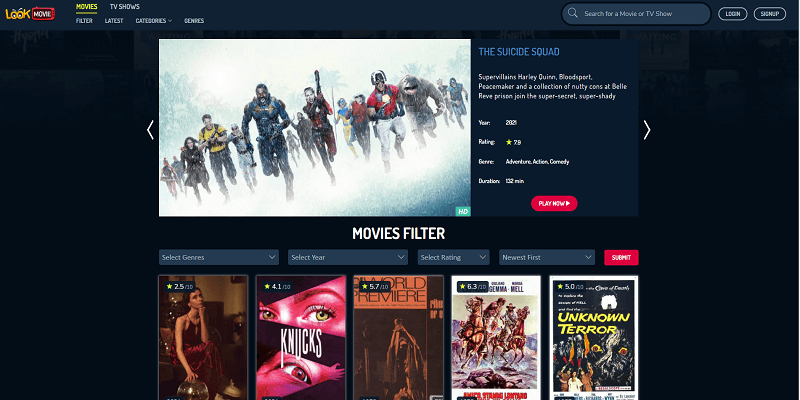 LookMovie offers you thousands of free movies with no ads at all. It hosts all the latest movies that become available soon after they are released. All these movies range in quality depending on their release date.
They host many customers monthly, and their extensive list of movies feature old classics to recent blockbusters. You can also select subtitles from different languages as well, or turn all captions off if you desire. Unfortunately, LookMovie only offers movies, not TV shows; thus this may be the best option for all movie enthusiasts out there. If LookMovie is inaccessible in your area, we recommend using FastestVPN to bypass this issue.
Popcorn Time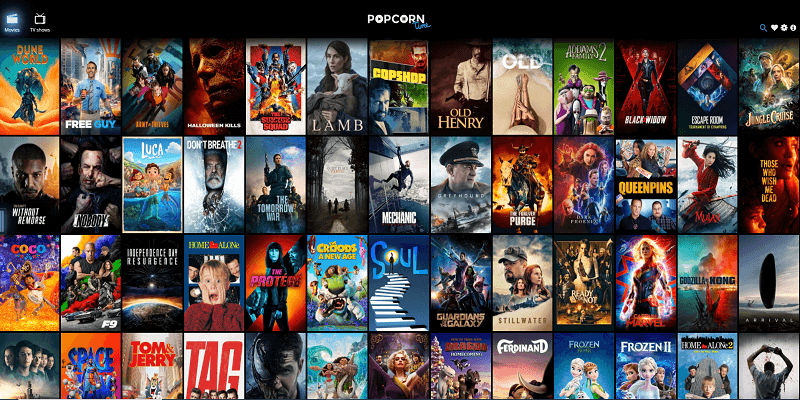 PopcornTime is a free streaming app that resembles Flixtor, featuring thousands of movies and TV shows. However, the original version too goes offline and online every now and then. Its developers created a new Popcorn Time version that can be used as an alternative to Flixtor. The app is compatible with all devices. Whether it be Android, Windows, macOS, and Linux. Users can easily choose video quality and subtitle options while streaming as well. The vast video catalog is good enough to serve as one of the many Flixtor Alternatives, wherever you are in the world! However, to protect your privacy from getting leaked, FastestVPN is the best option to browse anonymously.
MoviesJoy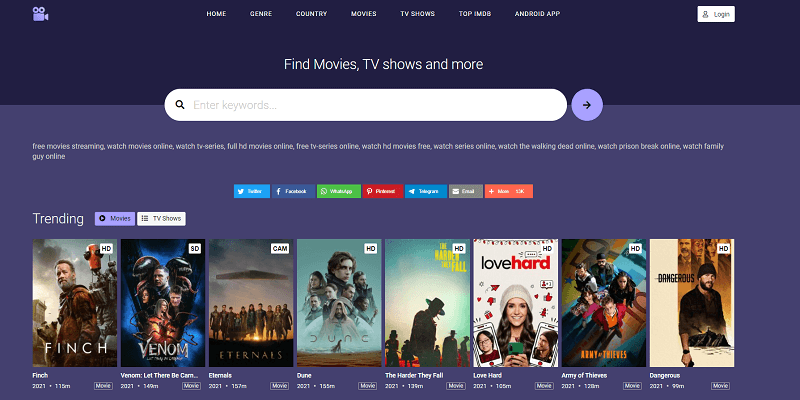 MoviesJoy is a web-based streaming website, which hosts a large number of movies and TV shows in amazing high quality. Whether it be "720p" or "1080p". Their users worldwide is a true testament to their overall success in the movie streaming industry. One issue is that all movies who have subtitles turned on by default, can't be turned off. Which maybe be irritating to some or an unfortunate blessing for others.
SubsMovies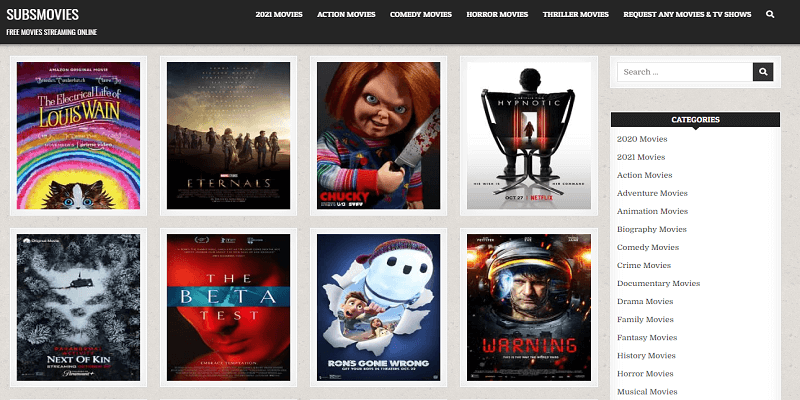 SubsMovies is a well-designed streaming website which has both TV shows and movies in their extensive library. However, the website hosts a lot of ads and pop-ups, which can be annoying. However, by subscribing to FastestVPN, you should be able to overcome this problem and enjoy all your favorite movies and shows.
Watch Series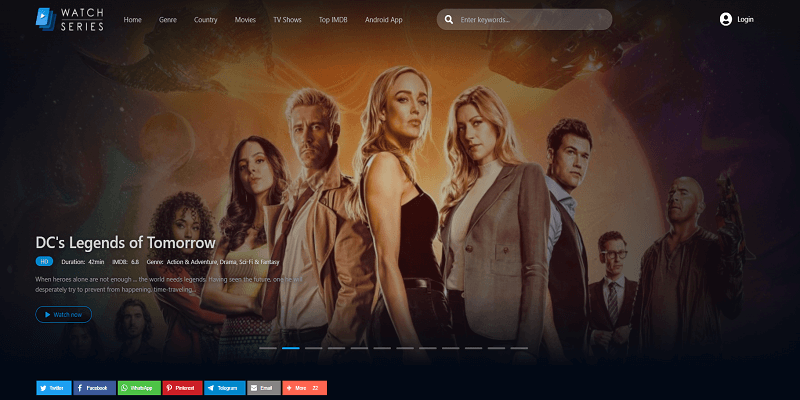 Finally, we can honestly say we saved the best for last. With Watch Series, you get the option to watch a large number of movies, and TV shows all for free in amazing high quality. The total amount of shows available on Watch Series is genuinely mesmerizing. However, the catch is that the website has many ads. However, unlike the other sites mentioned Watch Series redirects you to a third-party website, due to the reason that they do not host any of the shows themselves as well.
From all these Flixtor Alternatives, we understand that the choice may be difficult. However, you shouldn't forget that FastestVPN is only here to make your life easier. Thus in this next section, we shall describe how VPNs are needed when streaming your favorite movies, and how FastestVPN checks all the boxes of the best VPN service there is anywhere.
FastestVPN is the best option for all these streaming sites:
Access Restricted Websites and avoid copyright violations
With FastestVPN, you can change your IP location to access thousands of geo-restricted content from all around the world, and this also ensures comprehensive privacy protection, which in turn safeguards the users. FastestVPN also comes recommended by many to rule out the possibility of getting into any legal problems, for using sites like any of these Flixtor Alternatives.
Block Ads and Malicious Pop-ups
Ads and pop-ups are a common problem inherent in many free streaming websites. Excellent VPN services like FastestVPN not only add encryption to your data but also come with built-in ad and malware blocking capability. They ensure to keep your device and data safe from malware while also blocking unwanted ads on your screen.
Is Flixtor legal?
Most of the content on Flixtor is considered as illegal, especially in a few countries, over violation of copyright laws.
Is Flixtor safe to use?
As mentioned, Flixtor does come without ads which is the only reason why it's safe to use, other than also being malware free. However, the content on the platform might cause users to violate copyright laws, or get in trouble with their ISP or the government. For the sole purpose of online security, we recommend using a VPN. However, we don't condone the violation of copyright material.
Conclusion
Although Flixtor has disappeared from our lives, it hasn't stopped many Flixtor alternatives from popping up. However, easy as these websites are to access, it also could potentially expose you to irritating ads and malicious Pop-ups. Nevertheless, to avoid all these hurdles and enjoy your favorite movies and TV shows, we recommend subscribing to FastestVPN.
Take Control of Your Privacy Today!
Unblock websites, access streaming platforms, and bypass ISP monitoring.
Get FastestVPN