ATT Router Port Forwarding – A Detailed Roadmap
ATT Router Port Forwarding – A Detailed Roadmap
By Janne Smith No Comments 6 minutes
ATT Router Port Forwarding enables you to route internal and external data to your network from any location. Generally, without a port forward setup, only devices on the private internal network can directly access the network. But, by enabling port management, you give private device access to the remote servers on the internet.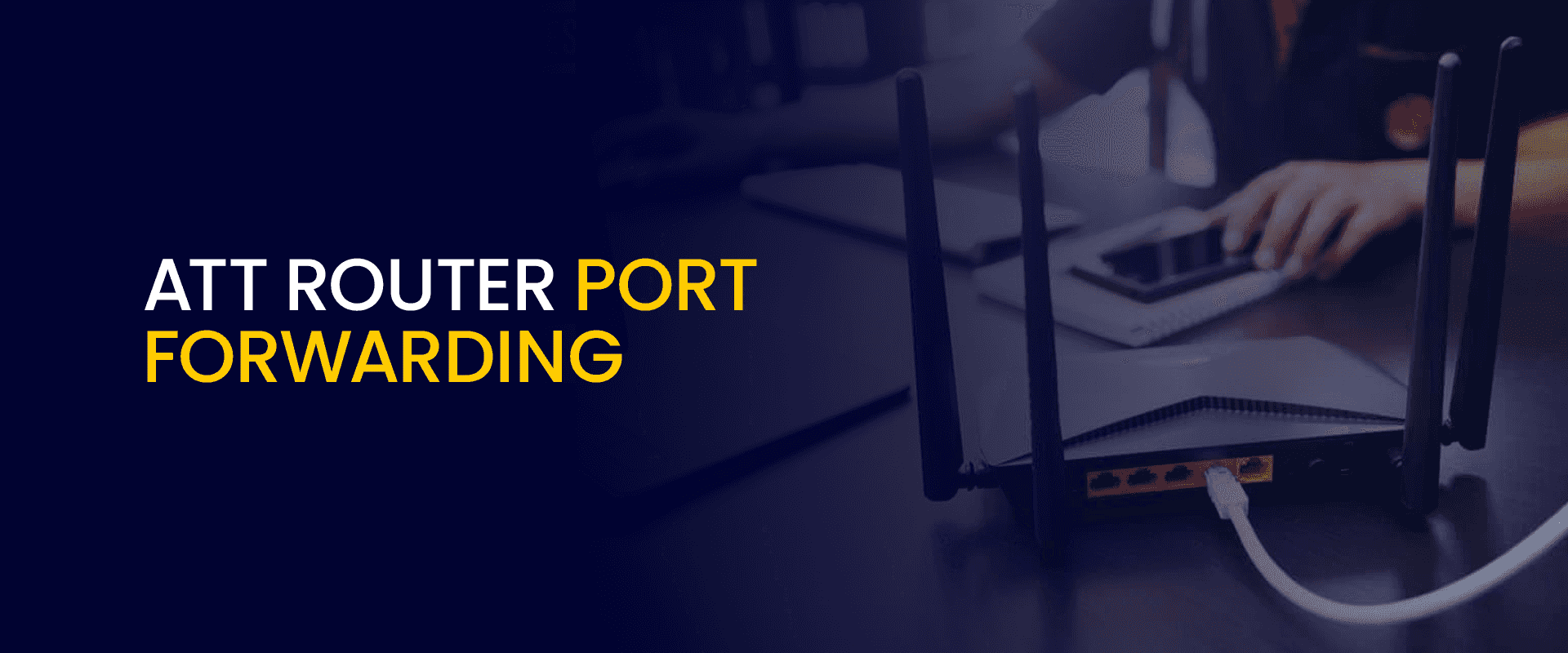 While it all sounds too complicated to wrap your head around, this article comprehensively explains port management. It provides a detailed roadmap to setting up AT&T port forwarding. Buckle up!
Note: Port forwarding can often lead to slow download speed and limit connection with gaming servers. However, using a highly efficient VPN, such as FastestVPN, can increase download speed, enable computer access from remote locations and much more!
What is Port Forwarding?
By porting forward, you signal the router's NAT (Network Address Translation) system to check and validate devices trying to pass through. 
Using an example, consider NAT as an airline's boarding officer. As a passenger, you already have the airline ticket – mentioning name, seat number, etc. – provided by the airline. The officer checks those details, and you can pass through if they are valid.
This is precisely what NAT does. And, through port forwarding, the airline passenger can take the flight without passing a boarding check – the passenger already holds access and doesn't need to go through checks and stamps. However, the technicalities go beyond this simple explanation.
Speaking of NAT, it exists due to the shortage of IP addresses available online. Now, your router has a unique IP address (publicly visible), and connected devices, such as your phone, PC, and other devices, get private ones (publicly invisible). 
Any interaction with the router goes through NAT, which collects and writes down the connected devices' IP addresses and forwards them online. And connecting devices outside the home connection can lead to issues.
Port forwarding signals NAT to expect and enable the passage of outside connections for IP and port combination. For example, setting up AT&T port forwarding allows simple router connection with other devices. As a recapitulation, your home network expands to external connections.
Port Forwarding With a VPN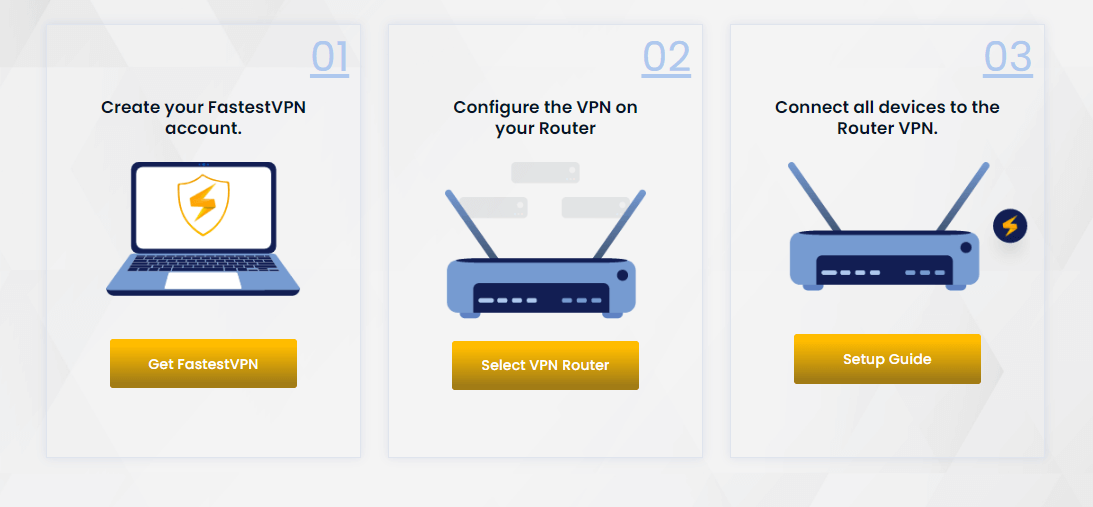 Port forwarding brings great speed benefits yet leaves your device prone to malicious attacks. Right after you open the router ports for internet browsing, the router's security layers get removed.
While your data and privacy are paramount, using a trusted VPN, such as FastestVPN, is advisable. Since the FastestVPN app doesn't allow port forwarding, you will have to do that through the VPN dashboard account.
Start away with deciding on the ports you want to open on VPN, change the listing port number and disable NAT-PMP and UPnP through the program settings.
Does AT&T Allow Port Forwarding?
Yes, AT&T allows it to port forward. However, due to a few complaints of AT&T router bandwidth throttling issues, it's advisable to use a trusted VPN, such as FastestVPN, to access different services while maintaining online anonymity seamlessly.
Let's get the ball rolling and get down to business.
How Do I Forward Ports on My Att Router? A Step-By-Step Guide to AT&T Port Forwarding Configuration
Here's a step-by-step process for ATT Router Port Forwarding:
Key Note: If the IP address shown during the configuration process starts with 10. X.x.x, then visit the AT&T port forwarding tool and remove the port forwarding assignments. 
Following that, automatically enable the AT&T gateway through a simple click.
Step 1: Click open your internet browser.
Step 2: Type http://homeportal and press Enter.
Step 3: Go to the Settings tab.
Step 4: Click the Broadband subtab.
Step 5: Below the Internet details, find the IP address section. 
Step 6: Head to the Firewall subtab.
Step 7: Click Applications > Pinholes and DMZ.
Step 8: Below select a computer; click open the device's IP address or Device name you want to configure the port for. If you don't see both these options listed, enter the IP address in the Enter IP Adress section and then Choose.
Step 9: Select the computer for hosting port forward.
Step 10: Select Allow individual application(s) radio from the Edit firewall settings for this computer section. 
Step 11: Select Add a new user-defined application link.
Step 12: Write the name of the port you wish to open through the From and To field.
Step 13: Once done, click Back.
Step 14: The application you've created can now be seen in the list. Select the user-defined application (DVR) and click Add.
Step 15: Once you see the selection under Hosted Applications, click Save.
Step 16: The ATT Router Port Forwarding has been set up.
Is It Good to Port Forward?
Porting forward can lead to numerous benefits, but your devices will be under a security vulnerability due to malicious traffic. Due to this, the best option is to use a secure VPN, such as FastestVPN, for redirecting unwanted device connections.
Once you've ensured top-most device security, it's time to look into the incredible benefits port forwarding offers:
Simulative Gaming Experience
Are you exhausted by your Xbox not connecting to the game server? Port forwarding is the way to go! You can quickly form a direct connection to a robust gaming server by setting it up.
Improved Communication
For example, through AT&T port forwarding, you can enhance the communication pipeline with all devices connected. It also helps maintain direct access to the Voice over IP (VoIP) call server.
Internet of Things (IoT) Devices
With 66% of North American households having IoT devices and 40% of the global population using these, various IoT devices are compatible with being remotely controlled. You can access these devices outside your home network through port forwarding, allowing remote monitoring and controlling accessibility.
FAQs – ATT Router Port Forwarding
Why would you port forward?
You'd want to port forward for allowing computers in private networks to access internal services.
Is it legal to port forward?
Yes, it's legal to port forward. However, it can make the devices prone to malicious attacks - despite the remarkable speed it offers. Due to this, FastestVPN should be your top choice while setting up ATT Router Port Forwarding.
What are the cons of port forwarding?
Both - providing access and directly accessing ports can result in malicious attacks. And phishers and hackers can quickly get complete control of your device. This results in data theft and breaches. The reason why a trusted VPN, such as FastestVPN, is your ultimate savior!
Is port forwarding safe?
While port forwarding is legal, there are better options to opt for. Anyone that has access and holds malicious intents can quickly gain access to your device. And, FastestVPN comes with port forwarding compatibility through its dashboard to make the process safe.
Wrapping Up
Despite the ease of accessibility port forwarding provides, it introduces various security risks which can't be ignored. And to mitigate these risks, employing specific security measures, such as investing in a secure VPN – FastestVPN – is essential.
Enjoy authorized access while ensuring utmost safety!
Take Control of Your Privacy Today! Unblock websites, access streaming platforms, and bypass ISP monitoring.
Get FastestVPN