How to Install Area 51 IPTV – Watch TV on FireStick & Kodi
How to Install Area 51 IPTV – Watch TV on FireStick & Kodi
By Christine Margret No Comments 10 minutes
Area 51 has become one of the most popular IPTV services in the market today as they provide their clients with access to thousands of cable TV channels. One of the main reasons why Area 51 has become so popular is due to the fact they feature dozens of popular channels from around the world. It is not only perfectly compatible with Android and iOS platforms but also has a Kodi add-on.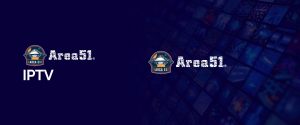 This add-on ensures seamless usability with Raspberry PI, Windows, VPN on Linux, and much more. If you are reading this then you must already know why the whole world is buzzing about Area 51 and must be wondering how you can install Area 51 IPTV on Firestick/Kodi. Rest assured, you have come to the right place. Before we help you install Area 51 IPTV on Firestick/Kodi it is important to understand that Area 51 IPTV will cost you $10 per month and they stop taking in new clients periodically.https://fastestvpn.com/vpn-for-linux
What You Need to Know Before Installing Area 51 IPTV
It is very important to understand that your online activities are constantly being logged and tracked by your Government and ISPs. If you are caught streaming copyright content, you could land yourself in big trouble and face massive fines. This is exactly why using FastestVPN gives you not just unrestricted access to the web, but also protect you from such dangers.
FastestVPN offers a zero-data-logging policy and utilizes military-grade encryption techniques to protect your data. FastestVPN will also allow you to spoof your IP address and access geo-restricted content. So if you want to protect your digital footprint and avoid unnecessary trouble, then subscribe to FastestVPN now.
Sign-up for Area 51 IPTV
As mentioned before, Area51 is a paid service so before you install Area 51 IPTV on FireStick, you will need to create an account and register yourself. Area 51 is currently available on a global scale and their nominal fees are worth every penny as they boast incredible TV channels and high-quality sources. To make this convenient, we have articulated a step by step guide on how to install Area 51 IPTV on Firestick and Kodi.
Register your Area 51 IPTV
Here are four simple steps that will help you register with Area 51 IPTV and pay for their subscription. Please make sure you provide an active email address as you will need to verify your account and your username/password will be sent separately to your inbox.
Register for Area 51
The very first step of this process involves signing up with Area 51. You will need to visit the following website from any device you have available. URL: https://area-51-hosting.host/
Click on order now
Now if you scroll down, you should see an icon for order now. Click on that and choose the plan which best suits your budget. If the service is out of stock, you will need to try again after a while.
Fill the register form
Once you choose your preferred plan, you will need to fill out the registration form. You can easily skip this process by signing up with your Facebook, however, we would recommend creating a new account.
Follow the on-screen instructions
After you enter all of your details in the register form, all you need to do is follow the on-screen instructions to pay for your preferred plan.
Install Area 51 IPTV on FireStick
How to Install Area 51 on Amazon FireStick
Before starting installation, you need Area 51 IPTV Subscription in the first place. If you already don't have it. You can subscribe to the service from its official website. Area 51 has different plans available which include $10 per month, $60 per 6 months, and $30 per 3 months.
Here's how to install Area 51 on Amazon Firestick: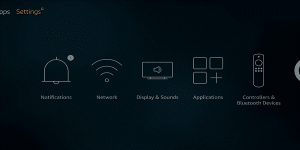 Step 1: Launch Firestick and click on Settings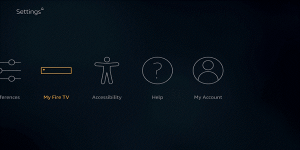 Step 2: Click on Fire TV 
Step 3: Select Developer Options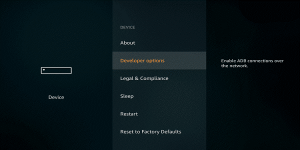 Step 4: Enable Apps from Unknown Sources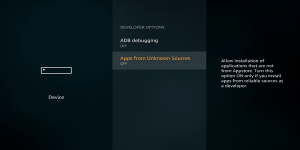 Step 5: Click Turn ON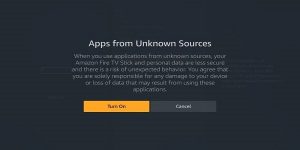 Step 6: Return to FireStick Home and select Search icon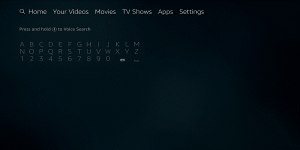 Step 7:  Type Downloader and click on the search result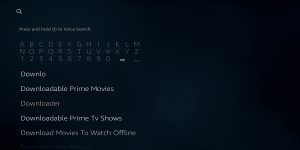 Step8: Select the Downloader app from available options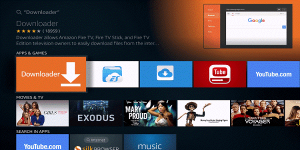 Step 9: Press Download
Step 10: Click Open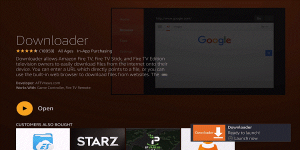 Step 11: Now paste this URL https://firesticktricks.com/area51 and click GO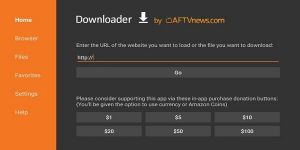 Step 12: The downloading will start now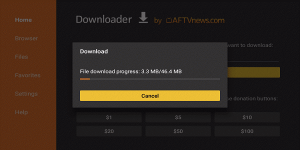 Step 13: Click Install when the option prompt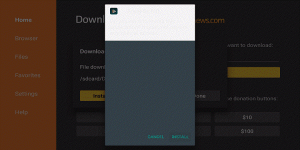 Step 14: Once installed, click Done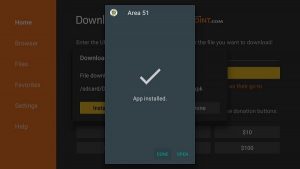 Wait for the few seconds and you will see Area 51 IPTV installed on your Firestick

Open it and Enter the 

username

 and 

password

. That's it!
Delete the APK version to save space
When the installation is complete, click on done and delete the APK version to free up space on your device. Don't worry, since the file has been installed you do not need the APK version anymore. All you have to do is click on the download again and hit delete twice to confirm the process.
How to use Area51 on Firestick
By now, you should have successfully installed Area51 on your Firestick device. However, before you can start enjoying endless streaming you will need to access the app. Go to your home screen and select the second category titled Apps & channels. If you already have a bunch of apps installed, then you should find Area51 in the far right or left corner. Once you find the app, click on move to pin this app to your home screen. This will make things far easier and convenient for you.
Once you click on the app, you should see a login screen. Refer to your email inbox for your username and password. After you enter the required details, you can now enjoy the endless streaming of all of your favorite channels on your Firestick device. However, before you start watching all of your favorite channels, we would recommend subscribing to FastestVPN before you begin. Here are a few simple steps that can help protect your digital footprint from the Government, ISPs and hackers.
Subscribe to FastestVPN
FastestVPN offers the most unbelievable rates for high-quality services. They also have an app designed particularly for Firestick which will enhance your streaming experience. Click here to subscribe to one of FastestVPN's current offers.
Launch your Firestick and search for FastestVPN
Once you have subscribed to a preferred plan, launch your Firestick and click on the search icon. Type FastestVPN and then click on download.
Open the app and log in
Once the download has been completed, open the app and log in using your credentials. These are the same credentials you were provided during the subscription process.
Voila, you are now being protected by one of the most advanced VPN providers in the market today. Now you can enjoy endless streaming, without ever having to worry about privacy or digital security.
How to install Area 51 IPTV Kodi Add-on
Now we will discuss how you can install Area 51 IPTV add-on for all the Kodi users out there. One of the reasons why this add-on has become so popular is the fact that it is perfectly compatible with an array of different platforms such as iOS, Linux, Raspberry Pi, and Mac. So if you are a Kodi user, follow the steps mentioned below to start streaming your favorite TV channels.
Install Area 51 IPTV on Kodi
Step 1. ENABLE INSTALLATION FROM UNKNOWN SOURCES
Open the Kodi player and click on the "gear icon" on the top left corner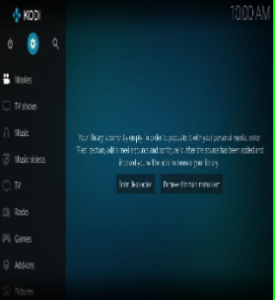 At the bottom right corner in the next window, Click on the "System"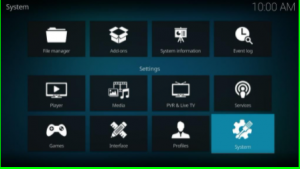 In the menu on the next window, Click on "Add-ons"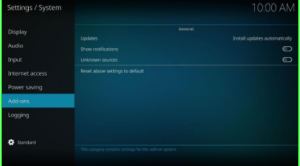 Click on "Unknown sources" to enable them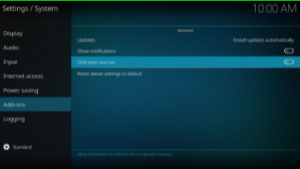 Click "Yes" on the warning notification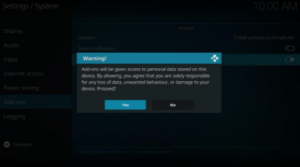 The process for enabling Unknown sources on Kodi is completed. Now, in the next step, you have to install the addon. For installing addon first you need to install a repository in Kodi. Here's how to do it:
Step 2. INSTALLING REPOSITORY FOR AREA 51 IPTV
Head to the previous menu and click on "File manager"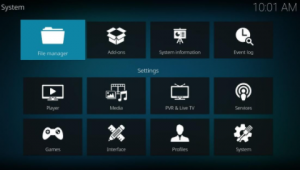 On the right side of the window, Click on "Add source"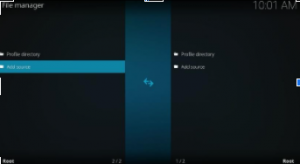 In the next Window, Click on "None"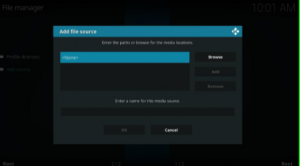 Now, paste 

http://theuforepo.us/repo

 in the text bar on the next window and tap "OK"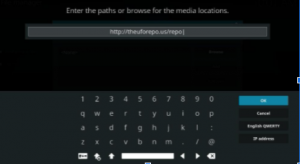 Click on the bar below "Enter a name for this media source." Type "

Area 51

" in the name bar and click "OK"
Go back to the menu and click on "Add-ons," alongside the File manager
Click on the "Install from zip" file in the next window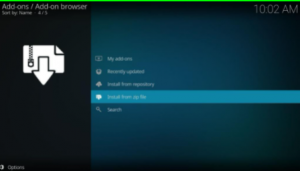 In the next window, Click on "Area 51"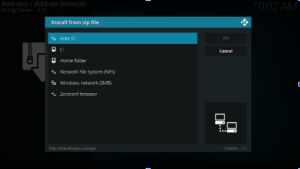 Click on 

repository.ufo-repo-1.000.000.zip

 in the next window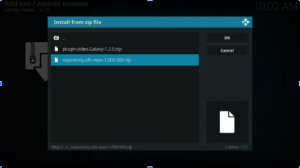 Wait for the repository installation. You will receive a notification on the top right corner of your screen once the installation is done.
Now, click on "Install from repository"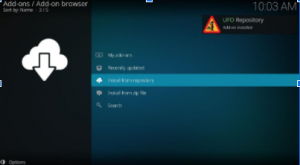 In the next window, Click on "UFO Repository"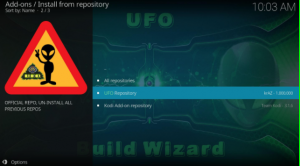 Click on "Video Add-ons" in the next window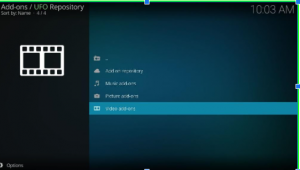 In the next window, Click on "Area-51 IPTV"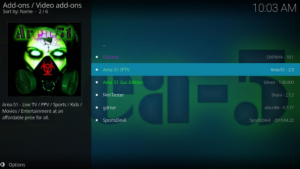 Click on "Install" in the next window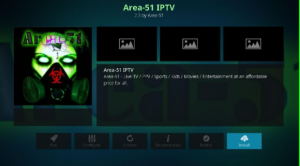 Wait for the installation processes. You will again receive a notification once again on the top right corner of your screen, when it's done.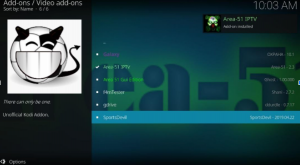 Once this process is completed, you can now have Area 51 IPTV installed on your Kodi. Simply, head to the home screen and under Video Add-ons, you can find Area 51 IPTV.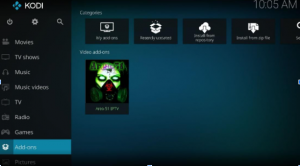 Different steps to optimize your playback for Area 51 videos
So you have finally installed Area 51 IPTV add-on on Kodi. However, there are three steps you can take to enhance your streaming experience. These steps are mentioned below for your convenience.
Launch Kodi and click on settings
Start by launching your device and clicking on settings, change the settings from standard to advanced and then click videos which are located in the left menu.
Navigate and allow hardware acceleration
Okay now from the drop-down menu, navigate and find allow hardware acceleration. Click on the toggle to turn it on and change the value for enable HQ scalers to 10%.
Return to the home screen and click on Video add-ons
Return to the home screen and click on add-ons and then Video add-ons. You should find your Area 51 IPTV add-on, click on that and enter your service passwords.
Top features of Area 51 IPTV service
By now, we can guarantee that most of our readers have successfully installed Area 51 IPTV on their Firestick or Kodi device. The aforementioned steps have been designed with meticulous attention to detail, in order to make the process as simple as possible. If you have successfully followed our instructions, you can now enjoy the following Area 51 IPTV features.
Customer service via tickets
Use external players such as MX player
Remote compatibility
Kodi add-on for device streaming
User-friendly applications
No contractual binding
Access to PPV events
Hundreds of cable TV channels from across the world
How to reset or change your Area 51 password
A lot of people have problems changing their Area 51 password, this is exactly why we have also highlighted the process to make your life easier. If you have lost your password or can't remember it. Don't worry, just follow the steps mentioned below.
Click on forgot password
Type in your registered email address
Check your inbox for the password change link
FAQS:
Is Area 51 IPTV an Android compatible app?
Yes, Area 51 IPTV does not support Apple TV, Mac, PC, iOS, and Roku. It only supports Android devices.
Is Area 51 IPTV an addon?
No, it's not an add-on. It's an IPTV app that offers 1000 channels for streaming and entertainment.
Conclusion – Install Area 51 on Firestick/Kodi
We are sure that this detailed guide has been helpful and hope that you followed each step without any trouble. Our guide has been designed for new Kodi and Firestick users in order to make sure that everyone can enjoy Area 51 IPTV. You should be all set now, however it is important to remember that you will need a VPN in order to protect your digital footprint. Make sure you subscribe to FastestVPN before you enjoy unlimited streaming on Area 51 IPTV.
Take Control of Your Privacy Today!
Unblock websites, access streaming platforms, and bypass ISP monitoring.
Get FastestVPN