5 Reasons Why Small Businesses Are Vulnerable to Cyber Attacks
5 Reasons Why Small Businesses Are Vulnerable to Cyber Attacks
By Nancy William No Comments 3 minutes
Every business stores sensitive data on its IT systems, which makes them a target for cyber-attacks. Small businesses store sensitive information about their employees and customers and exclusive information regarding business and their finances. Unfortunately, hackers see this kind of information as an abundant source they can turn into money. Although a cybercriminal can get a huge payday from hacking a large company, it takes time and talent. Here are a few reasons why small businesses are more susceptible to cyber-attacks.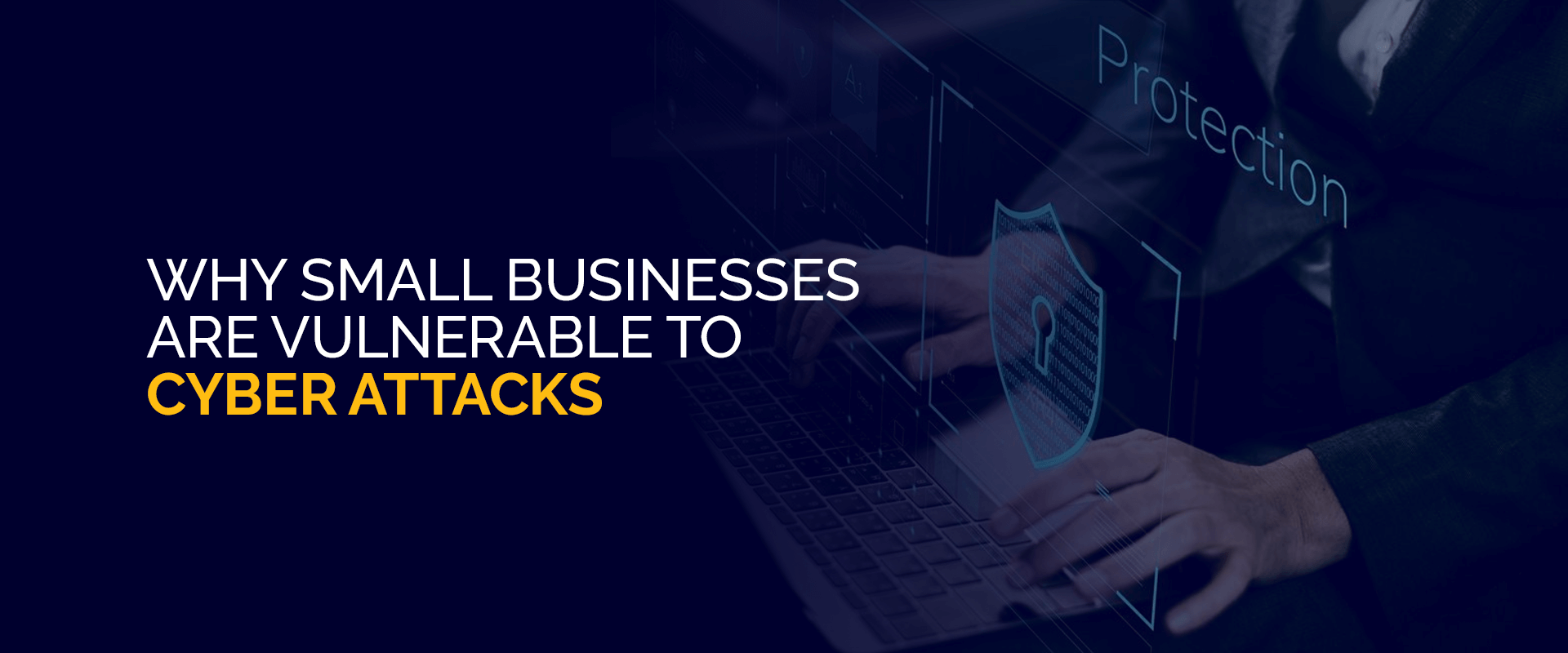 1. Lack of professional cybersecurity team
Due to a lack of resources to spend on cybersecurity, IT security for small businesses is nearly non-existent. Most small businesses also can't be able to employ a team of professionals to maintain and monitor their security system.
Even if a small business has implemented some form of network security, the tasks needed to run it are assigned to a team of only two or three people who probably don't have prior experience with cybersecurity. Having cybersecurity as a service can help ensure effective but affordable IT security.
2. Threats are not taken seriously
It's common for a small business to assume that just because they are not a Fortune 500 company, a hacker won't have an interest in disrupting their operation or stealing their sensitive data. However, cybercriminals exert less effort to successfully target a small business that has invested little in IT security, allowing them to use your company for practice and profit off your stolen data. Most of the latest malware variants are automated and target businesses that don't have protection against a specific vulnerability.
3. Use of unsecured devices
Small business employees use various devices to access the company's systems, such as in-house computers or cell phones. In the last two years, the number of employees working from home has increased, raising the number of staff who access business systems using their own devices. However, you are vulnerable to cyber-attacks if you haven't taken precautions to secure all the digital devices that access your network.
4. Threats evolve faster than you think
Cyber threats have evolved to a point where it's difficult to monitor all the tactics used to attack businesses. In addition, your small business will eventually become vulnerable to cyber-attacks if you are not keen and vigilant. While you might think you are protected against threats with the right security software, it doesn't always work that way. Today's threats are unpredictable, so you must be ready to protect your business every day and every second.
5. Use of outdated software and systems
Most malware infections utilize pre-existing systems or software exploits to access targeted systems. Security experts often know these exploits exist and release updates and patches designed to solve the problem before a cybercriminal figures out how to utilize the said exploit. However, if you don't keep well-informed about these updates and patches, you are generally opening doors for a hacker to pass right through.
Endnote
Small businesses are attractive targets for hackers since they often lack the cybersecurity measures of large companies. Unfortunately, cyber-attacks can be costly due to lost productivity and company reputation. The best way small businesses can protect against these cyber-crimes is to implement a robust security system and use security awareness training to ensure that users are aware of cybersecurity threats and how to prevent them. Additionally, partnering with reputable cybersecurity companies in Chicago can provide specialized expertise and support in safeguarding sensitive data and mitigating potential risks.
Take Control of Your Privacy Today!
Unblock websites, access streaming platforms, and bypass ISP monitoring.
Get FastestVPN