3 Tips for Getting the Most from your VPN
3 Tips for Getting the Most from your VPN
By admin No Comments 3 minutes
I've been using a VPN for years now. If you've been anywhere on the internet, you should be aware of what a VPN is and that every tech site on the planet is urging you to use one. Frankly, if you're not using a VPN, you're playing games with your own security. Identity theft is only on the rise, and the more dependent we become on the internet, the worse it's going to get.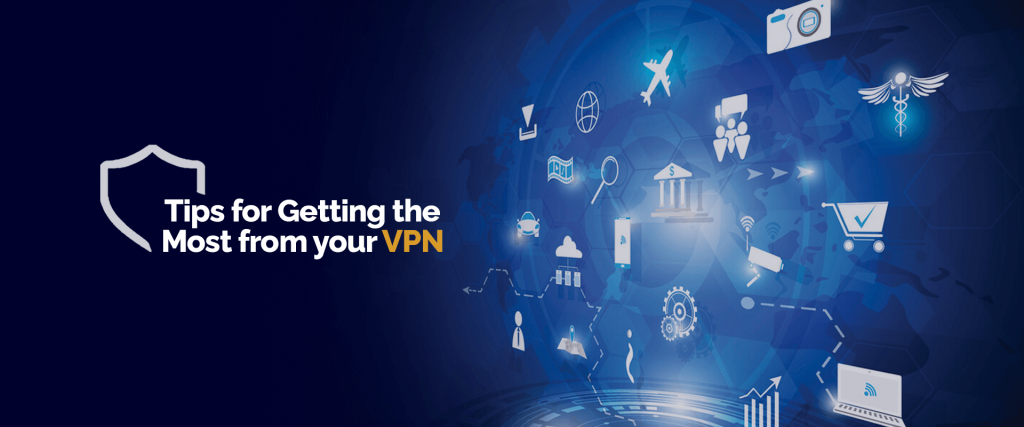 In any case, if you are already using a VPN, or considering getting one, here are some tips to get the most out of it.
Use Browser Extensions
Most VPNs are easy enough to use. Just install it, turn it on, and get going. But to get the most out of your VPN, you should see if it has a VPN Chrome extension. This gives you the flexibility to do what you need to while you are browsing. If you need to change servers, you can access the option with ease.
There are VPNs which are solely browser extensions, but you should get a VPN that has a full app as well. This way, you get to use it for all your needs, with extra features when you're browsing.
---
Search Netflix Catalogs
One of the biggest benefits of using a VPN is that you get to stream content on Netflix or other sites that have geo-restrictions on certain shows. Before Netflix was available worldwide, this was obviously more useful. But it is still a useful option to have, even if you are in a country with a huge Netflix catalog. Some shows are available where you'd never expect them before they're available on Netflix elsewhere. Hong Kong and Japan have some shows as they come out on US cable television.
Problem is, how do you know where to find your favorite shows? For this, there's a handy website called uNoGS (or unofficial Netflix Global Search). uNoGS searches 30 countries to find whether a series or movie is streaming on Netflix somewhere. It's easy to use, and soon you'll be tuning into Belgium's Netflix for something you thought would take months to get.
---
Find Cheap Flights
Look, there's debate online about how much your search history and location has to do with the prices you find for flights around the world. Some say it is a myth altogether. But I've experienced the difference first-hand. When going on a Euro vacation with some friends of ours from India, we wanted to be on the same flights during our trip. Guess what? We got vastly different prices quoted to us. Whether it was because we were in separate locations or because of our data history, it's hard to say.
When looking for flights, put on your VPN and see what happens. Sometimes the price differences aren't worth the effort. But sometimes they may be major. Many people swear by this trick, and it seems to me at least that they're right. Give it a go. You may as well.